These are, surely, not little tales of life as the name of the book suggests. Rather they are a bunch of enthralling stories for the curious mind. Around two hundred pages, the book is an absolute gem. Prof. BN Patnaik's writings have always been insightful and no wonder that they're loved by one and all.
Prof Patnaik taught English and generative Linguistics in IIT –Kanpur having imparted semantic skills to scores of students over the decades and was the first to study Odia syntax within the generative linguistics framework. He co-edited with Noam Chomsky The Architecture of Language.' BN Patnaik is widely known as one who brought to the public domain the 15th century epic Sarala Mahabharata through several critical books and even writes a regular blog on this Odia version of the classic.
The present book Life's Little Tales is a collection of his writings for the opinion column of 'Samachar Just Click'. These pieces in the life-writing mode are not the ones you get to read in ordinary columns of newspapers. Written in a conversational and narrative mode, these personal and reflective essays are about a village boy's growing up, his negotiating with the world, relishing its beauty, facing its challenges, and trying to make sense of his world and himself.
These nonfiction pieces are about the people he met, the stories he heard in childhood, the books he read and those he re-read –  not once but many times – the thoughts and the ideas that opened his eyes and also about the varied experiences he gathered in various real-life situations that impacted his thinking and understanding.
Reads the blurb: 'As I responded in intellectual and emotional terms to what I came across and internalized, I almost lived them. These pieces talk about that. The themes range from foods and football to the way we use language and think and talk about it, to the predicament of day-to-day life to some puranic tales and that remarkable work Sarala Mahabharata.Covid-19- induced stay-at-home for more than a year and a half already has been for me the time to live with memories and reflections. And talking to self and listening to him, of which these pieces are an expression.'
In almost two dozen articles, the reader would regale the baroque language and the turn of phrase.  Some of the pieces are drawn from the Sarala Mahabharata which he interprets and re-interprets. Then, of course, a couple of pieces on language itself – like what is bad language and what is a honeyed one? There is a piece on dying languages and thoughts about language in a classroom situation. As for a dying language, he says convincingly that when a language dies, it does not die alone, it dies with a culture and a knowledge system.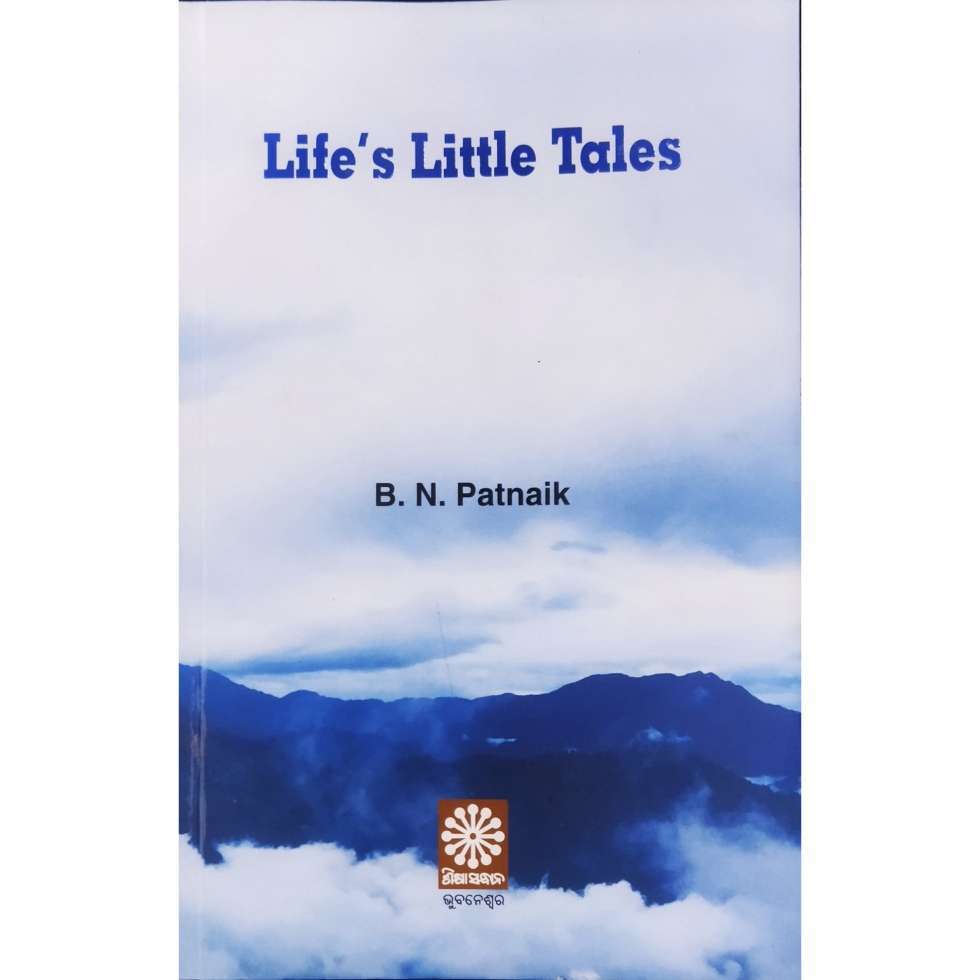 Prodigiously written and with hundreds of anecdotes, what fascinates the reader is that Prof. Patnaik picks up doggerels, populaces, and happenings –from his childhood (in Odisha'sDhenkanal )through his protracted calling as a professor of dialectology.
Juxtaposing the daily lives and actions with the charismas in the great epic – he is so fond of -, the snippets make for a thought-provoking read. Taken from Odiapuranic literature, one interesting piece is on 'Alakshmi- the reverse of Laksmi or goddess of wealth.
There is a reference to numerous people and events in the book he came across in his long profession –Chomsky, Ved Mehta, his colleague JK Baral, his days in CIEFL –Hyderabad, and even the Pokaran test. Memories of places he visited and books he read abound – his visit to Oliver Cromwell's residence in Ely, for instance.
How can you not have a write-up on football if it is Prof. Patnaik's book? So, if he elaborates on the famous quote 'Hand of God Goal' by Maradonna he also mentions Zidane's head butt in the 2006 world cup match.
Earthly writing is what one would call these pieces, for how else would expect a piece on Rasagolla or Dosa or even one on Bhuta? From his earliest memory about the drooling sweet in his village Subarnapur to Salepur Rasagolla to the Rasagolla Day and Niladri Bije of Sri Jagannath temple, Prof Patnaik recaptures the antiquity of the syrupy balls.
The piece on Bhuta (ghost) is as heady as his decoding of these phantoms. He talks about bhuta-preta-chiriguniin native Odisha and the scary moments. Then he says that there are only two ghosts in the Odia language – babanabhuta and makarababhuta . While 'UtkalDeepika' reported makarababhuta had once appeared in a school near Cuttack's Khannagar,babanabhuta lived in Puri.
Besides spirits, there is a piece on Dosa – that delicate South-Indian breakfast. From its origin to its spread to IIT –Kanpur campus, Prof Patnaik's view is that the Tamil Nadu Variety of Masala Dosa is the sovereign.
Such is the variety and diversity of the writings! For language aficionados and even for the ordinary bibliophile, this book is a must-read.
Life's Little Tales
BN Patnaik
Sikshasandhan
Bhubaneswar