Phanindra Pradhan
Sambalpur, Dec 14: In a noble gesture, the barbers of Maneswar block in the district have been offering free haircuts and shaving to the inmates of old-age home, Veer Surendra Sai Jara Niwas at Bhainrapali of the block. The barbers offer the free service to the older people on the last Thursday of every month.
The barbers came up with the idea to use their traditional skill to serve the elderly people when they formed an association of the barbers of eight gram panchayats of the block around three months ago. In the meeting, the barbers decided to close their shops on the last Thursday of every month and give free service to the older people in the Jara Niwas, who are unappreciated and overlooked by the society.
"More than 20 elderly men and women are staying in the old-age home. The elderly inmates of the old-age home are not able to come to the shops for haircut, shaving and cutting the fingernails besides toenails because of the frailness. Moreover, money is also an issue for the inmates of the old-age home. Hence, we thought of doing something for the elderly people and we have been giving free service. On the last Thursday of every month, of the total eight gram panchayats, the barbers of one gram panchayat are assigned to go to the old-age home and give the free service," said adviser of the Maneswar Block Barika Sangha, Santosh Kumar Barik.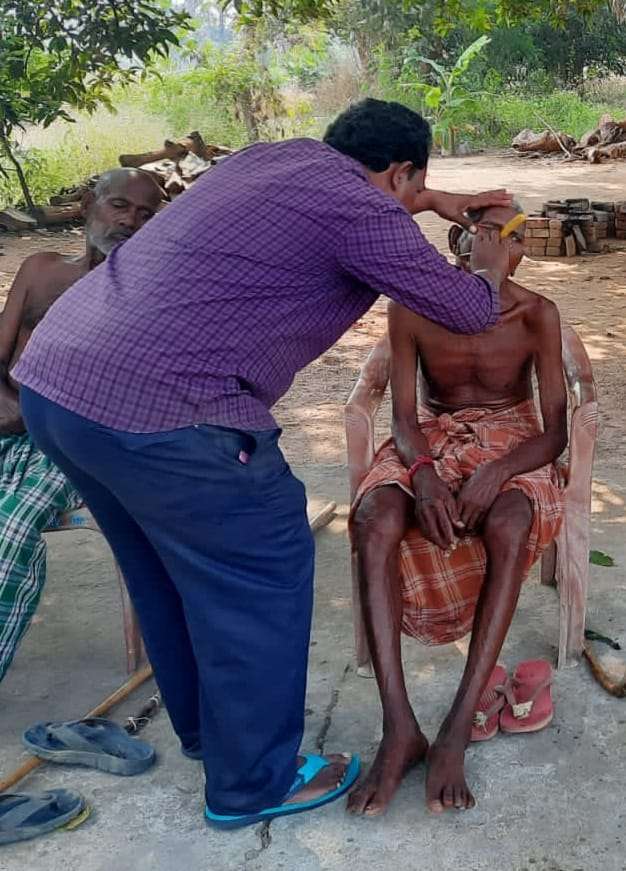 Santosh said, it is giving us immense satisfaction. A simple thing like doing their hair or a little makeover restores their confidence and lets them know there are people praying for them. The free service is just a way to say that we appreciate them, he added.
Along with haircut and shaving, the barbers here are also seen giving free massages to the elderly people on the last Thursdays.
The association members have decided to continue to offer this service to the elderly persons. Moreover, they are also thinking of giving the free service to the kids of the Rukmini Lath Bal Niketan in the Huma gram panchayat in the days to come.