Rarely does a movie disturb you and gets you thinking like Bulbbul does. Currently streaming on Netflix this Anvita Dutt directed, set in 1881 Bengal Presidency film, catches your attention from the very first scene. Produced by Clean Slate of Anushka Sharma and her brother, this feminist film in horror genre is unique at many levels. Yes, I have heard of chudail (witch) tales while growing up; they are a part of Indian folklore but rarely heard of a more convincing story behind the chudail like this one.
The story and characters
The film is set in a Bengal zamindar haveli of the 1800s. So, we have Bade Thakur Indraneel (Rahul Bose), and his twin brother Mahendra (also played by Rahul Bose) who is mentally challenged. And surprisingly Mahendra is married; he is married to Binodini (Paoli Dam). They also have a young brother Satya played by (Avinash Tiwary).
The film starts with the wedding of Bade Thakur Indraneel and Bulbbul. A tiny girl, who must not be more than 7-8 years old. It was a case of child marriage which was rampant in Bengal at the time. Satya is closer to her age so Bulbbul feels a natural affinity towards him. They grow up together. The film jumps 20-years. Bulbbul and Satya keep to each other's company. Their shared love for writing keeps them together. He encourages her urge to write. Soon, Binodini instigates Bade Thakur against them which make him send Satya to London for studies and he beats up Bulbbul violently that leave her with scars for life. We then see him leave for Kolkata. Leaving behind Bulbbul to her fate.The story is about what happens from now on.
Satya returns from London after five years. He sees a changed Bulbbul (Tripti Dimri). She has grown up into a beautiful, mysterious, confident, mistress (Badi Bahu) of the haveli. Binodini is now a widow.
As soon as Satya comes back he hears of men being killed mysteriously. All these murders are attributed to a chudail who is supposed to have feet backwards.
Who is the chudail ? What is her story? What happens when Satya comes back? Who is Dr Sudip (Parambrata Chattopadhyay) ? Those who have watched the film know. I don't want to be a spoiler for who haven't.
Yes, the movie will remind you of Chokher Bali , Sahib Biwi aur Ghulam and Satyajit Ray's Charulata in parts. But Bulbbul holds its own.
The fascinating parts
The night time sequences in crimson palette are refreshing in a horror genre as they highlight the other worldly landscape. Amit Trivedi's music is haunting and ups the suspense. But the best parts of this movie are the actors. Tripti Dimri stands out as the perfect Bulbbul. Rahul Bose excels in both roles, Avinash Tiwary as the modern zamindar is convincing. As usual Parambrata Chattopadhyay plays the perfect foil to Bulbbul, he is every girl's friend and confidant.
I was fascinated with the shoes Bulbbul wears with her gorgeous sarees. They look so trendy but in fact are hiding a painful secret. I also think that the rape sceme could be shorter or just symbolic as the story is not just about revenge. Also, rape by a mentally challenged person leaves me uncomfortable.
The layers behind the story
Behind the story is another story, a story of patriarchy and what it does to women's lives. Using a paranormal being – a chudail to highlight how women endure patriarchy and fight it is brilliant. Men's entitlement, control over women (vash) through symbols such as bicchiyas (toe-rings) and sindoor, child marriage, the resultant familial status, women being married off to mentally and physically challenged men, status of widows are all there.
In Indian folklore it is said that a chudail is always on the lookout for men so the choice of this being is perfect. The men she kills portray different forms of patriarchy. One marries a second time (as a result the first one drowns herself), one beats up his wife so bad that her bones are broken, the third is a paedophile, and the fourth of course is Mahendra who is a rapist.
When Indraneel sees a perturbed Bulbbul just before Satya is to be sent abroad he asks her where she had been, she says she was taking care of some personal matter, to this he says, "Ek patni ka uske pati ke alawa kya niji ho sakta (What can be personal for a wife other than her husband)?" Well, that stands true even today. A wife can have no preoccupation other than her husband.
Remember Lakshman rekha in Ramayana, which Sita must not cross, same plays out in this movie. Satya takes it upon himself to be the moral custodian of his sister-in-law in the absence of his elder brother. He does not like Bulbbul's closeness to Dr Sudip, even asks her where her veil is when speaking to men. I cannot forget this dialogue of Satya when he says "I have asked Dada what has to be done with you." towards the end.
Well, patriarchy was thriving and how then as now, nothing has changed. This story is based in Bengal but it could be any part of India. Patriarchy remains the same. In the end the chudail dies, she is shot at and she burns to her death. It reminded me of witch-hunt or the inquisition of women branded as witches in medieval Europe. So, women who question patriarchy and try to bring about an equitable society will pay a price.
In the end, whether the woman is a chudail or a goddess is open for interpretation. If you ask me personally, I would prefer a woman to remain a human, just like men. A woman wronged is a woman wronged. Period.
(The views expressed are the writer's own)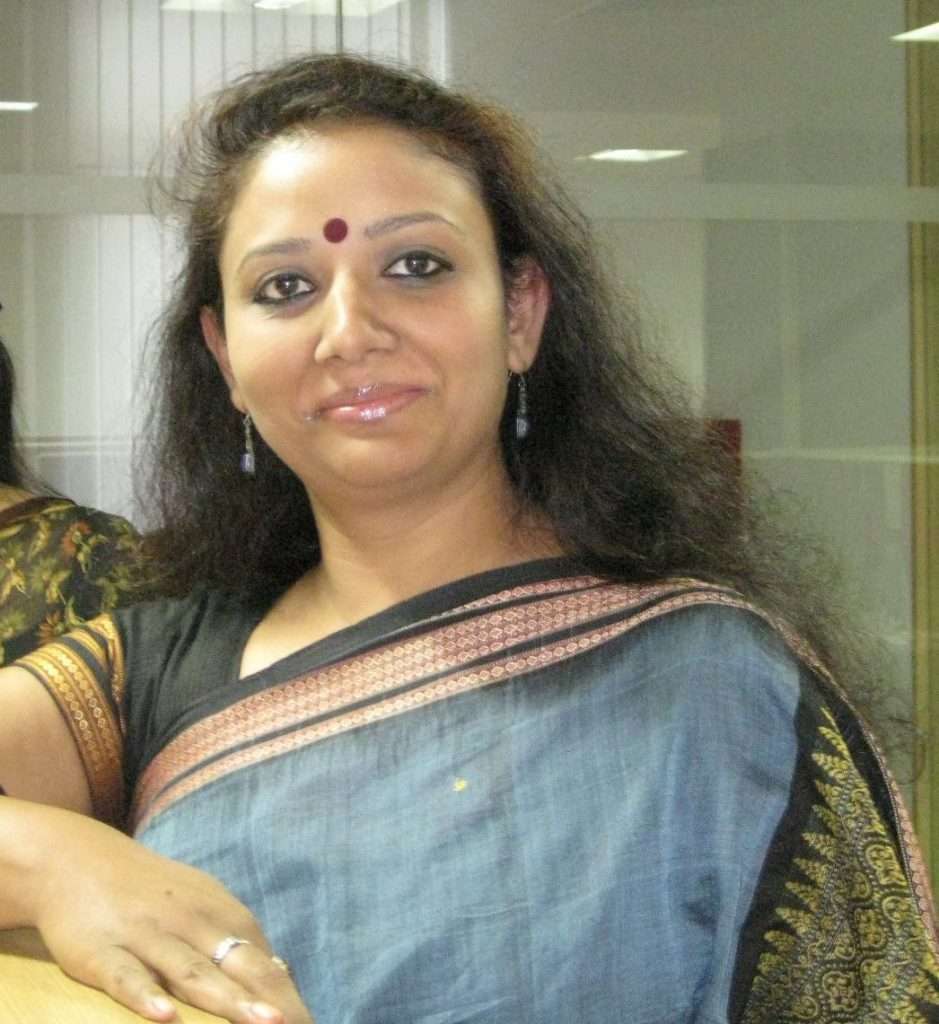 Smita Singh is a freelance writer who has over 17 years of experience in the field of print media, publishing, and education. Having worked with newspapers like The Times of India (as freelancer), National Mail, DainikBhaskar and DB Post, she has also worked with Rupa& Co, a book publishing house and edited over 30 books in all genres.
She has worked with magazines like Discover India and websites called HolidayIQ and Hikezee (now Go Road Trip). She has also written for Swagat (former in-flight magazine of Air India), Gatirang (magazine of MarutiUdyog), India Perspectives (magazine for Ministry of External Affairs) and Haute Wheels (magazine of Honda).
After turning freelance writer she wrote on art and architecture for India Art n Design. She also worked for Princeton Review as a full-time Admissions Editor and then IDP Education Private Limited as an Application Support Consultant. Smita has her own website called bookaholicanonymous.com which supports her love for books and reading!
You can reach her at: [email protected]
(Lead collage with images from the net)