Eusebio was an out standing footballer of Portugal. His original country was Mozambique. But he was playing for Portugal. He was the star of 1966 world cup. He was playing for the club benfica of Portugal.Eusobio was born on 25 January 1942 in maputo, Mozambique and died on 5 january 2014 at Lisbon, Portugal. Eusebio was a forward famous for his speed, technique, athleticism and his ferocious right footed shot. In the 1966 world cup in England Eusebio helped Portugal reach third place.
In the famous semifinal between Portugal and England there was a fighting between two giants – Eusebio and Bobby Charlton of England the commentater said – Eusebio is a better player. But today is Bobby Charlton's day. Portugal Lost. England won. Spectators felt sad at Eusebio coming out of the field crying at the end of the match. But Eusebio was remembered by the whole world. In the same tournament when Portugal was going down 0-3 against North Korea. Eusebio entered the field and made it 5-3 . It was an outstanding performance. Euebio was a such a stuff as charisma is made on. He won the European footballer of the year in 1965. He played for the club Benfica for 15 years out of 22 years as a footballer.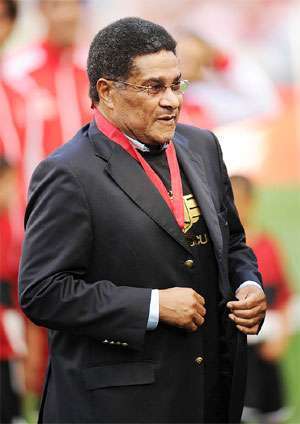 He had scored 473 goals in 440 competitive matches. He has been called africa's first great footballer and africa's greatest ever player. Former Benfica and Portugal team mate and friend anotonio simoes praised his influence and said – With Eusebio may be we could be European champions, without him may be we could win the league. Shootly after Eusobio's death, Alfredo Di Stefano told – for me Eusebio will always be the best player of all time.Benfica – the Portuguese club was the symbol of Eusebios football.
He joined Benfica as an 18 year boy. Benfica discovered Eusebio due to the efforts of Brazilian former player jose carlos Bauer who saw him in Lourence merques in 1960. Eusebio could run 100 metres in under 11 seconds. Although he preferred playing with the right side foot, Eusebio was a left footer also. He had surprising dribbling capacity also. But he did not dribble always. Sometimes he dribbles to surprise the opponents. The dribbling was the secret of his football.
As a human being also Eusebio was an amiable person – a gentleman in true sense of the term. In the semifinal against England when he scored a penalty, he went on to catch the ball and saluted Gordon Banks – the eminent goal keeper. In the third place match against Soviet unions, Eusebio scored a penalty and then saluted Lev yashin – the famous goal keeper like Gordon Banks.
Although Lev yashin guessed the side in which the ball would go, He was powerless to save it. But Eusebio gave respect to both the famous goal keepers banks and yashin. Eusebio could not get the world cup. But Eusebio will be remembered as Eusebio.
(The views expressed are the writer's own.)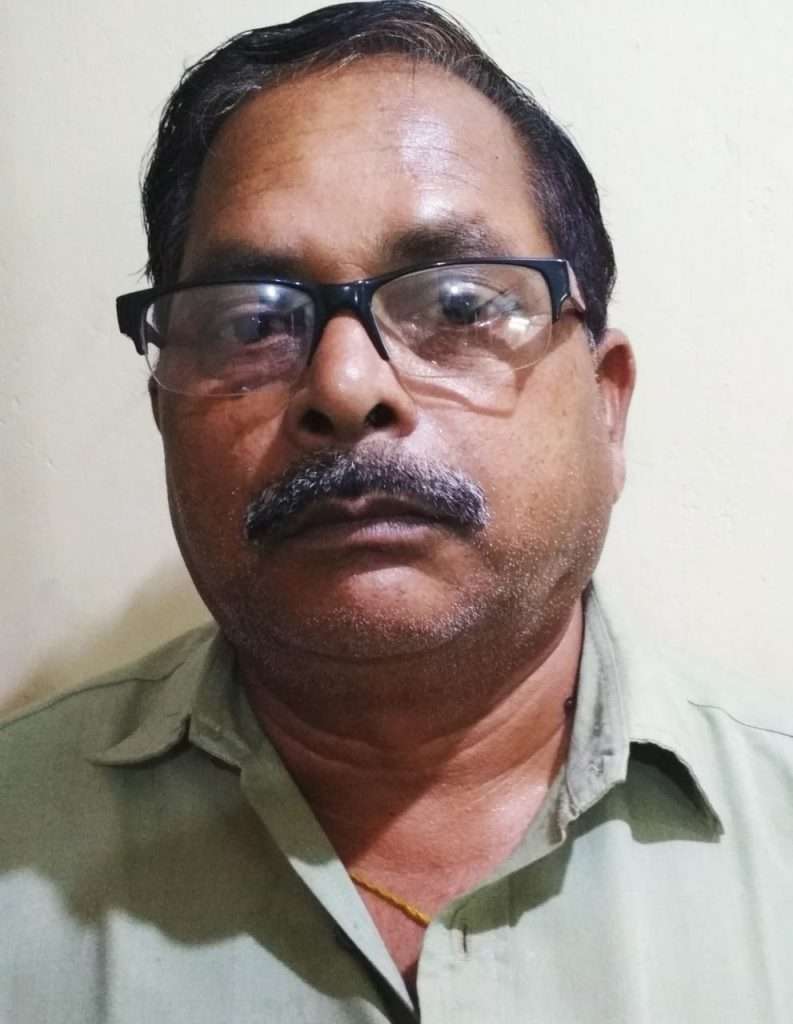 Radhakanta Seth is a former Income tax officer in Sambalpur. He is a freelance writer and his articles have been published in some Oriya dailies like Sambad, Samaj, Dharitri, and English dailies like The Telegraph and in a sociological journal 'Folklore' published from Kolkata.
He can be reached at [email protected]