Bhawanipatna 10th July: Bamak panchayat under M. Rampur block of Kalahandi,well known across the length and breadth of Odisha as Karunda Sri Kshetra, is all set to incorporate yet another feather of success to its fame in the wake of imminent inauguration of "Rural park" at the very vicinity of Mausi Maa temple. The Rural Park, as the first of its kind in entire Kalahandi district, under construction,is on the verge of completion. The district Collector and the KBK joint administrator commended the woman Sarpanch, Pratima Sahu for the accomplishment of such an exemplary Park on behalf of Bamak Panchayat.
"This Park is poised to muster appreciation from all corners, and we will facilitate visits to this park on behalf of all the panchayats of the district", said, the district Collector,Dr.Gavali Parag Harshad while visiting the site amid the presence of Jibesh Kumar Panda, Chairman, M. Rampur block, Pushpedra Kumar Singh Deo,Member WODC and ZP,Pratima Sahu, Sarpanch,Bhawani Shankar Sahu,Samiti Member,Romanchal Sahu, social worker and others.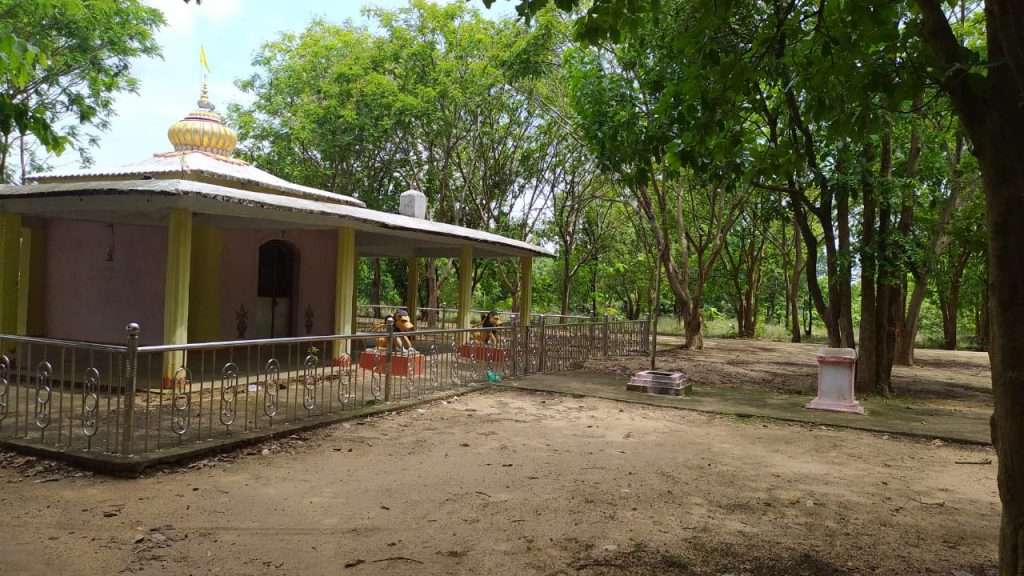 Taking his turn of visit to the Park today,Dr.Nrupa Raj Sahu, joint administrator, KBK accompanied by Mr.Uttam Kumar Bag, BDO,Mr. Jayant Meher, Addl. Tahasildar,Mr. Kirti Ranjan Behera, Engineer and Mr. Nihar Ranjan Majhi, JE of M. Rampur expressed satisfaction over such a unique venture oriented with tourism interests. "We are committed to facilitate the visits of all other departments to this unique Park so as to render all success for its grand dimension", said Dr.Sahu, Joint administrator, KBK in unison with the articulations of officers present.
It is worth mentioning here that lying at the background of scenic splendour of nature, the Park at the Karunda Sri Kshetra would inevitably be a centre of attraction among the tourists in the up coming days. "Works on tourist interests like boating, Children's games, illuminations and decorations of surrounding mountains with verdancy are on top priorities to make the site a hub of tourism", said the woman Sarpanch, Mrs. Pratima Sahu.