Odisha is basically a tribal land. Historians say one of the oldest goddesses known so far in Odisha was goddess Stambeswari, which was prevalent around 4th century A.D. Stambeswari is believed to be derived from the worship of wooden post among tribal-like Kandha tribes in South Western part of Odisha.
The wooden post is also found in the temples of some of the Manikeswari and other local deities. Few historians think Manikeswari evolved from Stambeswari but not much clarity has been made.
Similarly, many historians agree that Lord Jagganath is a tribal god. As per popular belief, Biswabasu who worshipped Lord Jagannath was from the Sabara tribe. Historians think Sabaras speak the Mundari dialect, which is the primitive form of modern Odia and Purba Magadhi language. Mundari language-speaking tribal communities include Sabaras, Kandha, Gonda, etc.
These communities are largely found in many parts of Odisha, especially in Kalahandi and Koraput region. In tribal communities, wood plays a significant role in their beliefs. Wooden posts and/or bamboo are worshiped in the tribal community as a symbol of different deities. Mundari dialect-speaking tribal communities often worship trees or Khamba (pillar or post), sometimes giving them a human or strange shape.
This could have originated the shape of Lord Jagannath in wood. Interestingly, Lord Jagannathan, Lord Balabhadra, and Goddess Subhadra are worshiped as wooden idols in temples unlike most other god and goddess/deities in Hindu temples, where deities are often made in stone or metal.
It can be believed that Lord Jagannath is the best example of such an evolution of tribal belief into modern Sanatana dharma.
Few historians link Stameswari in Kalahandi as the beginning of Sanskritisation and modern Sanatana dharma in modern Odisha that resulted in Jagannath culture. It is also true that Sanatana dharma cannot be separated from the tribal belief system, which is well evident from the role of tribal in popular epics, such as, Ramayana and Mahabharata.
If we analyze the political scenario in Odisha, then around the 6th century A.D large part of Odisha was tribal and forest land. Western, Southern, and Northern parts of Odisha were largely forest dominated by the tribal communities.
When the political shape and map in India, as well as Odisha, were changing due to the influence of rulers from different kingdoms in the plain land, these forest land pockets in Odisha did not attract much enthusiasm in the Indian subcontinent except for local rulers.
In the forest lands, tribal communities were a bigger threat for the incoming rulers or invaders. When rulers like Gangas, Chauhans, Nagas, and others enter these tribal localities, they faced strong opposition from local tribes like Kandha, Ganda, Sabara, etc.
In this scenario, tribal belief played a significant role to make friends with them and capture political power. In South and Western Odisha, Gangas, Chauhans, Nagas, and other rulers were primarily influenced by Sanskritised Sanatana Dharma belief system and culture whereas local tribes had their belief system. To woo the local tribal population, local rulers adopted many local tribal beliefs and integrated with Sanskritised Sanatana dharma.
Most of the popular goddesses in Odisha, especially in the tribal region reflect a similar integration of tribal belief system and Sanatana dharma. However, not much study has been made on these deities in Odisha, particularly those which are popular among the mass.
The history of goddess Samaleswari is associated with the establishment of the Sambalpur kingdom by Chauhans in the late 16th century A.D. There is little historical evidence available so far on Samaleswari before the 15th century A.D.
However, goddess Manikeswari was one of the oldest deity in many parts of Chhatisgarh and Odisha for over 1000 years, which can be at least referred to the historical evidence in 9th-10th century A.D. Chakrakota Mondala kingdom around 9th -10th century A.D. consisted of Bastar (Chhattisgarh), Koraput, Kalahandi and part of Kandhamal and Gajapati region in Odisha and the primary deity of Chakrakota Mandala was Manikya Devi or Manikeswari.
Since then Manikeswari diety is well known and there are many historical references. Around 12th century A.D. pregnant queen of then, Kalahandi kingdom left for her father's house in Gadapur (Kandhamal) when the king of Kalahandi died.
Subsequently, when the newborn Ramachandra Deo and queen returned to Kalahandi because of public request, they brought Manikeswari to Kalahandi and established her initially in Jugasaipatna.
It is believed that the goddess Manikya Devi or Manikeswari came to Gadapur from Chakrakota Mandala as this region was part of Chakrakota Mandala.
Later on, Manikeswari was moved from Jugasaipatna and the deity was established in Bhawanipatna, though Junagarhserved as the capital of Kalahandi kingdom then.
Similarly, around the 15-16th century A.D. king of Gajapati popularised Manikeswari in Gajapati, and Puri region when the goddess Manikeswari became the family deity of the royal family.
Manikeswari was considered as the consort of Lord Jagannath by Purushottam Dev and he had made a shrine in Chilika, this shrine does not exist now.
Over hundreds of years, Manikeswari is worshiped in many places in Chhatisgarh and Odisha, in Odisha particularly in many places of Kalahandi, Gajapati, Koraput, Nabarangpur, Rayagada, Nuapada, Phulbani, Boudh, Balangir, Sonepur, Ganjam, Angul, Dhenkanal, Keonjhar, and Sundergarh districts.
Chhatar Jatra celebrated annually for goddess Manikeswari in Bhawanipatna during Durga Puja is quite popular. This festival is also infamously known for the slaughtering of thousands of animals on the road during the movement of Chhatar.
Although such practice has been controversial because of animal rights and brutality, this also signifies the tribal belief system where animals are sacrificed in communities as offering to goddess, especially tribal offer such sacrifice when wishes are fulfilled.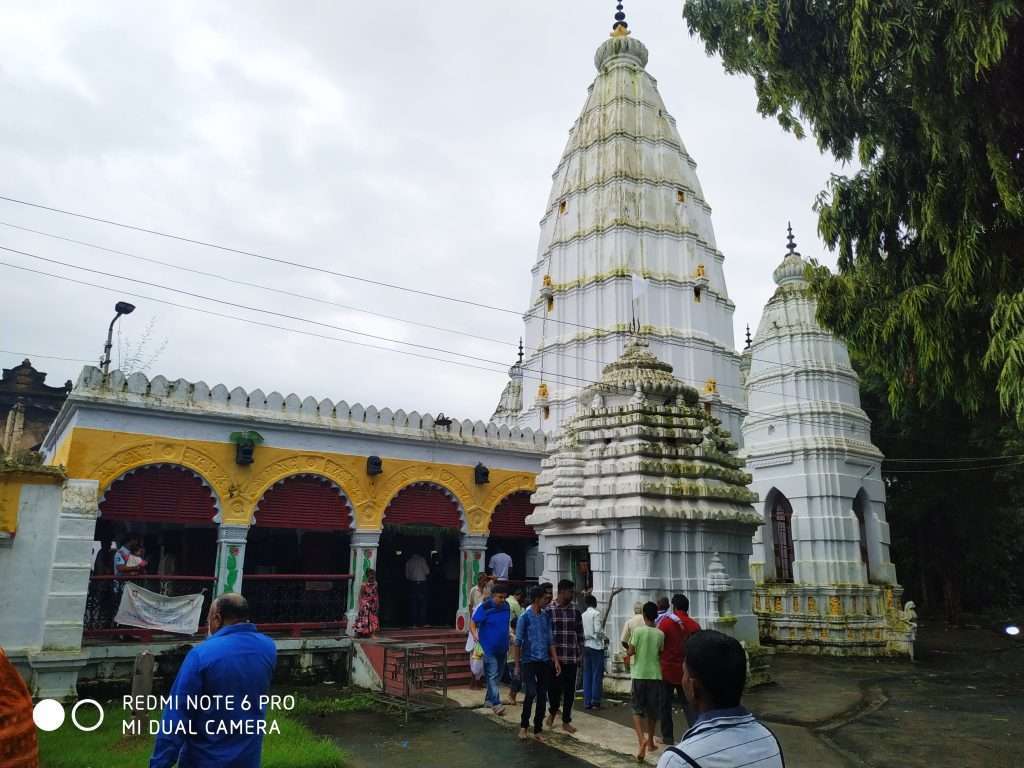 On the other hand, people who practice Santana Dharma viewing animal sacrifice as sin do also worship Manikeswari as "goddess of Shakti" or a form of goddess Durga.
They do offer coconut to the goddess instead of animal sacrifice. In ancient tribal beliefs and customs, rarely coconut was offered to the goddess. Despite evolving from a tribal community, the popular practice of lord Jagannath completely transformed into mainstream Sanatana Dharam customs with negligible influence of tribal tradition, at the same time deities as Manikeswari still hold and integrate both tribal and Santana Dharma tradition altogether, even though some of these practices may contradict each other.
As a tribal goddess and having historical importance of thousand years Manikeswari culture and customs have not fully grown to be appreciated at the state and national level, thus, more theological and socio-political work needs to be carried out to transform Manikeswari as one of the primary deities in Odisha's belief system. 
(The views expressed are the writer's own)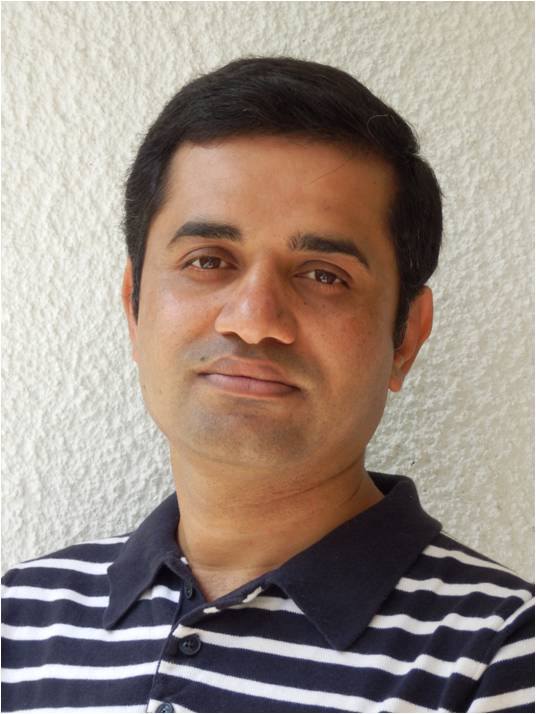 Digambara Patra, M.Phil, PhD
Professor Department of Chemistry
American University of Beirut
Beirut, Lebanon
Web: https://myprofile.aub.edu.lb/dp03
( Images from the net )