The Mahanadi is a major river in East Central India. It drains an area of 1,41,600 Square Kilometers and has a total course of 858 Kms. Mahanadi is also known for Hirakud Dam. The river flows through the states of Chhatisgarh and Odisha.The Mahanadi originates near Sihawa, Raipur and flows through Chhatisgarh and Odisha and finally falls at Bay of Bengal. The Mahanadi is an ancient river even mentioned in Mahabharata (Bhisma Parva). "Utpalesu SamasadyamJabatchitra MaheswariChitrotpaleti Kathita Sarvapapa Vinasini."
It was then called – Chitrotpala. And it is also said – "Kalau Chitrotpala Ganga". That means in the Kaliyuga, Chitrotpala (Mahanadi) is equal to Ganga in terms of Sacredness. Later in the Second Century A.D. Greek Geographer Ptolemy had written in his book "Geography" –
"There existed a town called Sambalaka on the bank of the river – "Manada".
That Manada is Mahanadi and Sambalaka is present Sambalpur.
In Kaivarta Purana also it is written that-
"Mahanadi Namena eka divya Nai Paschima digaru asuachhi dhain."
(A sacred river named Mahanadi is flowing from west to east)
The Mahanadi carries an intrinsic meaning for the people inhabiting on the banks of the river. In ancient times, there was riverine trade along the Mahanadi from Sambalpur to Cuttack.
The goods were being carried by big boats called "Patua". The resting places for the "Patuas" were called "Ghats". These Ghats have an emotional relation with the people. They do maximum things of their life here – bathing, swimming, fishing ritual bathing etc. commuting through the watercourse is done here.
Anthropology is the study of man. What is the anthropological approach? Anthropological approach is study of anything in relation to men. So here the anthropological approach of Mahanadi is the study of Mahanadi in relation to man. It is a sort of human geography.
Mahanadi, although a seasonal river, is a giver of water which is essential for life. Apart from water, Mahanadi, has given a number of other things like diamond on its river bed. The name Hirakud is derived from that. In the past there was trade communication between Sambalpur and Cuttack along the waters of Mahanadi. At that time there was no road communication between Sambalpur and Cuttack. The boats were passing through the famous Satkosia Gorge.
Without Mahanadi, life would be meaningless in Chhatisgarh and Odisha. Mahanadi is the lifeline. Hirakud dam serves the society in many ways – Flood control, Irrigation, Power generation etc.
In ancient times also there were so many river valley civilizations on the banks of the rivers like Indus, Ganga, Tigris, Uphratis, Nile and others. Mahanadi is one of them. There are many temples also on the bank of the river Mahanadi – Samaleswari Temple, the famous leaning temple of Huma, Jhadeswari Temple at Dhama, Rameswar Temple at Sonepur and others. The famous Barabati Fort of Cuttack was also on the bank of Mahanadi. People have emotional relation with Mahanadi. The famous Oriya Poet – Mayadhar Mansingh has brilliantly written a poem narrating his experience in a moonlit night in Mahanadi. He became nostalgic about Mahanadi.
Mahanadi is really great. Life along its path is unthinkable without it. After all, whose river is it anyway? of fisherman, of the mountain, of the people inhabiting on its banks, of Chhatisgarh, of Odisha. It does not belong to any of these. It belongs to sea – the Bay of Bengal.
(The views expressed are the writer's own.)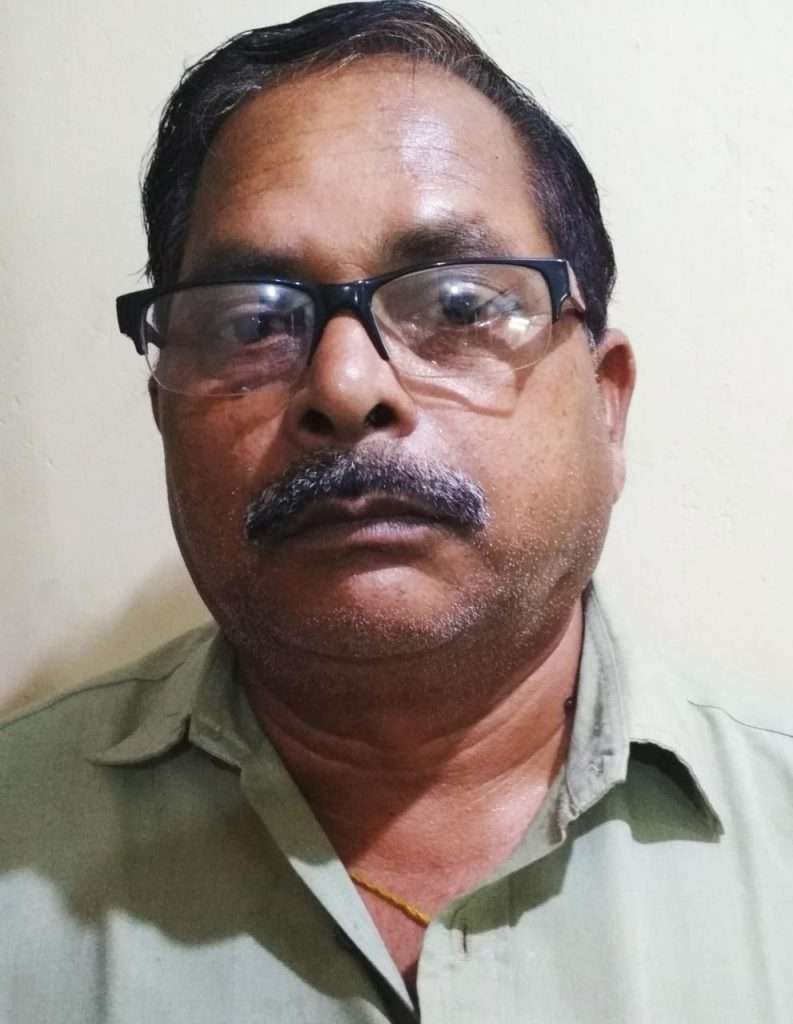 Radhakanta Seth is an Income tax officer in Sambalpur. He is a Freelance writer and his articles have been published in some Oriya dailies like Sambad, Samaj, Dharitri and English dailies like The Telegraph and in a sociological journal 'Folklore' published from Kolkata.