In 2010, then a member of planning commission of Government of India Professor Dr. Abjijit Sen visited undivided Kalahandi, Balangir and Koraput (KBK) districts of Odisha and expressed the importance of a medical college and super specialist hospital in the region as significant. He added that there were no secondary and tertiary health facilities in the whole KBK region, so was the lack of health professionals.
This observation came as in those periods every year hundreds of lives were lost, especially in Kalahandi and Rayagada districts, due to inadequate health facilities. Although the KBK region consists of 30 % of the geographical area and 20% of the population of Odisha state, it did not have any full state Government-funded medical college in 2010.
Many lives were lost in Rayagada district due to diarrhea in 2010 whereas in all previous years 2009, 2008, 2007, etc most of the lives were lost in Kalahandi district. It was found that even in 2010 the large number of deaths was encountered in Kalyansighpur, Bisam Cuttack, Kashipur and Muniguda regions of Rayagada district that are bordering with Kalahandi district. Kashipur was part of Kalahandi till 1967.
After 10 years since Prof. Sen's visit to KBK region, things have improved slightly in terms of diarrhea deaths. Many more private and Government medical colleges have come up in Odisha during this period. Health infrastructure in Cuttack and Bhubaneswar region has been remarkably boosted. It is also factually correct that an attempt was made to establish a private medical college under Western Odisha Development Council since 2004, but is failed due to lack of seriousness for which often the state Government is fingered out.
Lately, the Odisha State Government with the support of the central Government scheme under the aspirational district has established two medical colleges in Koraput and Balangir and one more is being established in Bhawanipatna by upgrading district hospitals. Despite that, the tertiary health infrastructure in 2020 has not yet improved as minimally desired in the KBK region. The medical colleges and hospitals in Balangir and Koraput are yet to be functioning properly to serve the people.
In general Odisha was one of the terribly backward states in the country with rampant instances of malaria, tuberculosis, heart diseases, cancer and other diseases. In the past 10 years the state Government has done some good work to control malaria and tuberculosis. Tertiary health facilities in the state capital region have improved remarkably after establishing an All India Institute of Medical Sciences (AIIMS) and many other private super speciality hospitals and medical colleges.
However, KBK region continues to suffer a lot in tertiary health facilities due to Governmental negligence and ignorance. Hundreds of lives are lost due to lack of secondary and tertiary health infrastructure since decades. In this decade too worst health related issue has been reported which has brought Kalahandi to both the national and international attention for poorer health care.
Dana Majhi incident caught national and international attention. Of course, Dana Majhi incident helped the demand of local people to establish a Government medical college and hospital, otherwise demand from this region often falls in deaf ears. Finally, Odisha Government decided to establish a Government medical college in Kalahandi which is progressing slowly since the past four years.
The poor health facilities are further evident from the recent fact, when many lives were lost in KBK region during COVID-19 pandemic during transportation of patients from this region to Bhubaneswar, Burla, Raipur or Visakhapatnam, many such lives could be saved if there were an existing good tertiary health facility or hospital in the region.
The Central Government has established North Eastern Indira Gandhi Regional Institute for Health and Medical Sciences in Shillong realising the importance of health facilities in those hilly terrains and tribal pockets. Similarly, it is planning to establish another AIIMS in Bihar. Government of India has plans to have more than one AIIMS or AIIMS type of institutions in many states in India. In Odisha, there is an existing AIIMS in Bhubaneswar.
Mahanadi Coalfields Limited (MCL) is establishing a medical college and hospital in Talcher (Angul district), National Thermal and Power Corporation (NTPC) Limited are establishing a medical college and 500-bed hospital in Sundergarh, and Prime Minister has already announced a medical college and super specialty hospital by upgrading Ispat General Hospital in Rourkela.
Both Rourkela and Sundergarh come from the same district. Similarly, there is a satellite campus of AIIMS in Balasore. Therefore, any new central Government medical institution must come in the backward and tribal-dominated South Western Odisha comprising the KBK region which is far from Bhubaneswar (about 500 km).
Kalahandi is centrally located in the KBK and 200 km radius of it is extremely backward in tertiary health facilities in Odisha including districts like Kandhamal, Boudh, Gajapati and Padampur subdivision as well as the backward Dhamtari, Mahasamund, Kanker and Bastar districts of adjacent Chhattisgarh. Most of these districts come under tribal backwardness, backward due to hilly areas and drought prone areas. These regions are also known as Maoist-infested. Bhwanipatna is centrally located to all these districts and could serve the interest of the whole region.
When tertiary health facilities are concerned, nothing has been made by Govt. of India in Kalahandi/Nuapada or in the KBK region in general which is evaluated worse than the North-Eastern States. The Central Government used to give equal importance to the KBK region along with the North-Eastern States in irrigation and social developments, unfortunately in tertiary health facilities, Kalahandi or the KBK region has not yet been given appropriate attention by the Union Ministry of Health and Family Welfare. Medical facilities are very poor in the region and there is a shortage of doctors and health professionals.
There is no tertiary health facility in the Kalahandi-Nuapada region. Even though there is a plan to establish a medical college by upgrading the district hospital in Bhawanipatna, it may not serve as needed like an AIIMS for the whole region because AIIMS will bring high-quality service and infrastructure in health to the whole region and would act as a national hub for higher medical education and research and a
nodal center and referral hospital for existing Government Medical Colleges of all the Naxal-affected region. Therefore, establishing a new AIIMS or Postgraduate Medical Institute in Bhawanipatna would be ideal.
(The views expressed are the writer's own)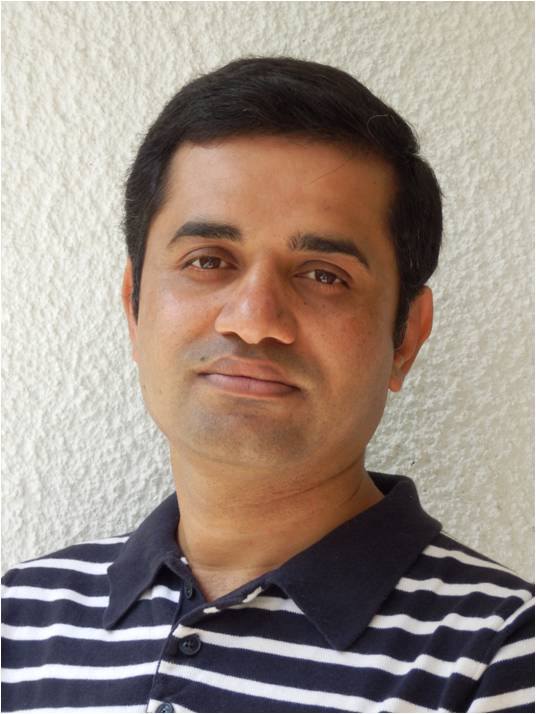 Digambara Patra, M.Phil, PhD
Professor Department of Chemistry
American University of Beirut
Beirut, Lebanon
Web: https://myprofile.aub.edu.lb/dp03
( Images from the net )