Today is a day that I cherish, today is Rakshabandhan day or Rakhi purnima, a day that celebrates sibling bonding. In Odisha other than Rakshabandhan festival there is another festival called Bhai Jiuntia dedicated to the bond between a sister and brother which falls around Dusshera. This is what I love about our tradition and culture – there is a festival to celebrate all relationships. Rakshabandhan is celebrated on the last day of the Hindu month of Shravana or Sawan, which usually falls in July or August.
Rakshabandhan literally means protection or care of the brother-sister bond. On this day, I remember getting up early, preparing the thali and tying rakhi (a pious thread) on my brothers' wrist. Can anything be as beautiful? While my brothers promised to protect me and my sisters against all the evils.Though for us sisters, we looked forward to the day as we got gifts or chocolates or cash and even went for a movie and enjoyed a meal together. It was our day; nobody was allowed entry in the group.
Origin of Rakshabandhan day
There are many popular mythological legends that describe the importance and origin of Rakshabandhan, which emphasise on the bond between a brother and his sister.
The festival has been around from ancient times. According to our mythology, the epic Mahabharata mentions the brother-sister bond between Draupadi and Krishna. It is said that once to save Krishna from bleeding, Draupadi tore her saree and tied a piece around his wrist. Krishna, in return, promised to take care of her as a brother.
The ancient Bhavishya Purana mentions the bond between Lord Indra and Sachi, whereas Bhagavata Purana and Vishnu Purana mention the brother-sister love between King Bali and Goddess Lakshmi.The story of Yamraj and Yamuna is another popular legend about the origin and history of Rakshabandhan, also resulting in the celebration of the festival of Bhai Dooj around Diwali.
In our history
Who doesn't know the story of Rajput Rani Karnavati and Mughal Emperor Humayun. In the medieval era, when all Rajput kingdoms fought to protect their kingdoms from invaders, since those times, Rakshabandhan meant the commitment to protect one's sister was the foremost. Rani Karnawati, the widowed queen of the king of Chittor, on realising that she would not be able to protect her kingdom from the invasion of the Sultan of Gujarat, Bahadur Shah, she sent a rakhi to Mughal Emperor Humayun. The Emperor was overwhelmed by the gesture and immediately started moving towards Chittor with his troops.
One more historical account can be found related to Rakshabandhan, it dates back to 300 B.C. It was the time when India was invaded by Alexander. Lore has it that the great conqueror, Alexander was shakenafter experiencing the fury of King Puru in his first attempt of defense. After seeing her husband's plight, Alexander's wife, who knew of the significance of Rakhi festival, approached King Puru. It is said that King Puru accepted her as his Rakhi sister and refrained from war against Alexander.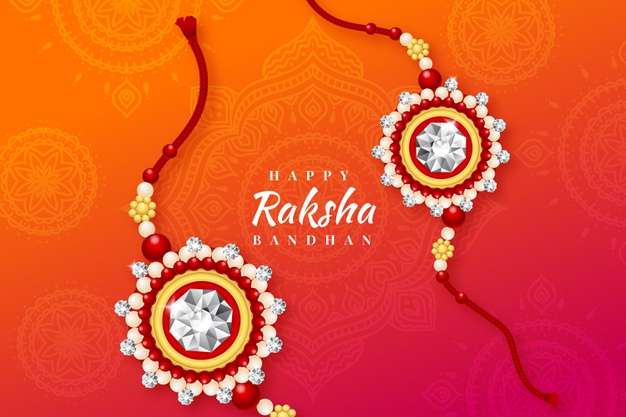 The festival today
India is a country widely known for its strong family bonds. Like Karwa Chauth, Teej or Savitri pooja which is celebrated to strengthen the bond between a husband and wife, Puo Jiuntia celebrates a mother and son bond while Rakshabandhan celebrates the bond between siblings.
Today when my siblings live in different parts of the world, I never forget to send them rakhis by courier or e-stores before hand. My kid too sends rakhis to her cousins by post. After all we cannot let long distances and physical barrier spoil the essence of Rakshabandhan.We as a family celebrate the festival without the glitz and glamour of commercialisation. The best part being – we make it a family day, we all talk to each other on Zoom or Skype, we send each other pictures of the rakhi celebrations. I love this festival for the simplicity and pure love that can be felt between siblings.
It is a day to remind us of the times we siblings spent together while growing up, after all they and our cousins are our first BFFs. Let's celebrate it with love.
(The views expressed are the writer's own)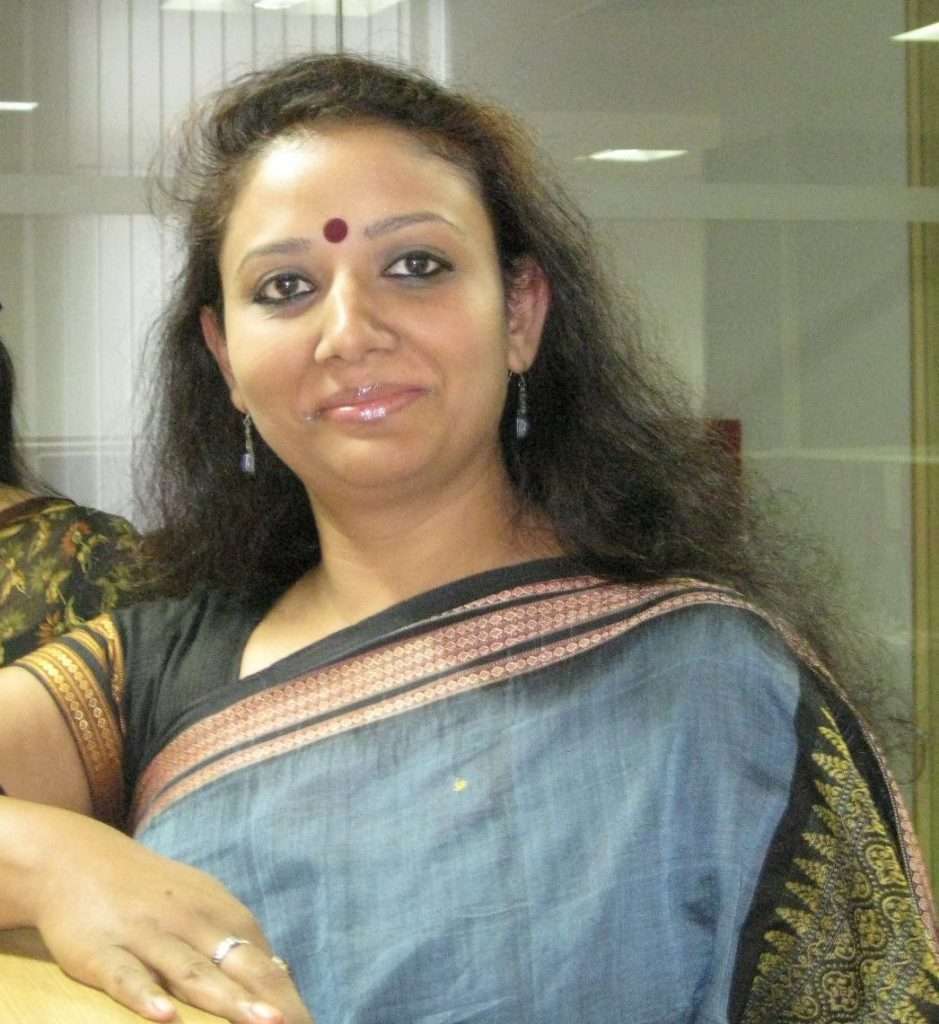 Smita Singh is a freelance writer who has over 17 years of experience in the field of print media, publishing, and education. Having worked with newspapers like The Times of India (as freelancer), National Mail, Dainik Bhaskar and DB Post, she has also worked with Rupa& Co, a book publishing house and edited over 30 books in all genres.
She has worked with magazines like Discover India and websites called HolidayIQ and Hikezee (now Go Road Trip). She has also written for Swagat (former in-flight magazine of Air India), Gatirang (magazine of MarutiUdyog), India Perspectives (magazine for Ministry of External Affairs) and Haute Wheels (magazine of Honda).
After turning freelance writer she wrote on art and architecture for India Art n Design. She also worked for Princeton Review as a full-time Admissions Editor and then IDP Education Private Limited as an Application Support Consultant. Smita has her own website called bookaholicanonymous.com which supports her love for books and reading!
You can reach her at: [email protected]
(Collages with images from the net)