Dr Arabinda Kumar Padhee, a 1996-batch Odisha cadre IAS officer is currently posted to ICRISAT, New Delhi, as Director, Country Relations. He interacts with Kamal Kumar explaining his love for Odisha and its deep-rooted culture and ethos.
A Master in Agricultural Science from Banaras Hindu University and a PhD from the Indian Agricultural Research Institute, Padhee also holds a Master's degree in Public Administration from University of Birmingham, UK among others.
Padhee had served Koraput, Nabarangpur, Angul, Jagatsinghpur and Jajpur districts as District Magistrate and Collector before taking up assignments as Director, Agriculture and Food Production; Director, World Bank assisted Rural Livelihoods Project; Revenue Divisional Commissioner, Cuttack; Chief Administrator of Shree Jagannath Temple, Commissioner-cum-Secretary, Tourism and Culture Department, Odisha and Joint Secretary, Department of Fertilizers, Government of India, New Delhi.
Padhee was instrumental in drafting the Odisha State Agriculture Policy in 2008. He has also served as member of the Technical Support Group of erstwhile Planning Commission. Padhee was appointed as the first nodal officer to implement Direct Benefit Transfer in fertilizers in 2016.
Recipient of AIASA National Award for outstanding leadership in Agriculture for 2016, Padhee has recently been taken in as a member of National Advisory panel on Agriculture-Nutrition under Poshan Abhiyaan of Government of India. His interests include issues related to sustainable agriculture and food policies, nutrition, climate change and rural development among others. Excerpts:
Please tell us about your childhood and school days.
Let me first thank you for giving me this opportunity to chat with you.
As my father was serving as an extension officer with the Odisha Government, I had my early schooling in rural areas of Bargarh District. I still remember my primary school at Larambha, a very iconic place in the educational domain of the area. I have vivid memories of the period spent there with my friends and teachers. My primary school teacher Rushabh Pradhan was an affectionate man who shaped my early career with his skilful mentoring. I passed out my Board exam (10th) from Bargarh Town High School. I was good at studies throughout and this earned me a lot of attention from peers and family. One of the happiest childhood memories include receipt of scholarship of Rs 9 a month after I topped the screening examination in the district. The amount has been priceless for me, till today.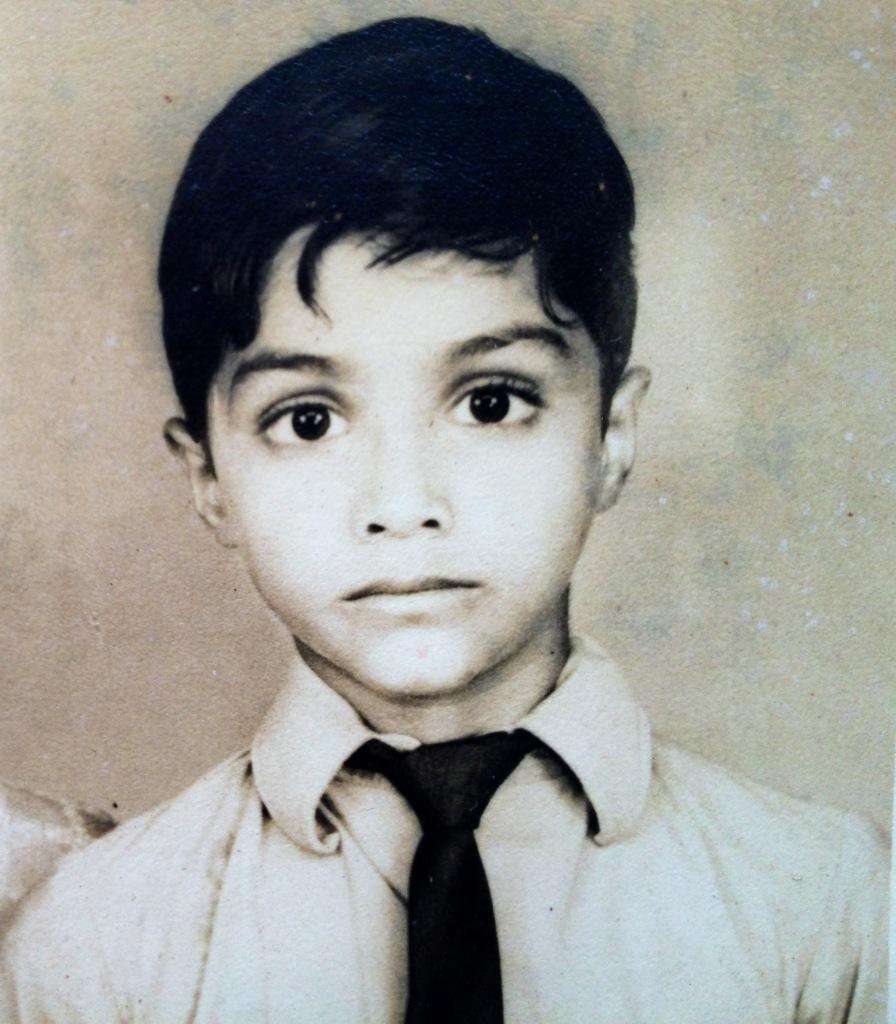 What prompted you to take up Civil Services as a career?
I had aspired to join Civil Services from my college days and prepared for it with determination. My late father who always wished to see me achieve this dream was a constant source of inspiration. I always desired to serve the poor and needy with dedication and knew that civil services offered that opportunity. Moreover, the service brings with it enough social recognition and allows you to dedicate your best to the society.
My mother narrated an interesting episode. An astrologer had predicted on the day of my birth that I would "become a district magistrate someday". Coincidentally, it turned out to be true.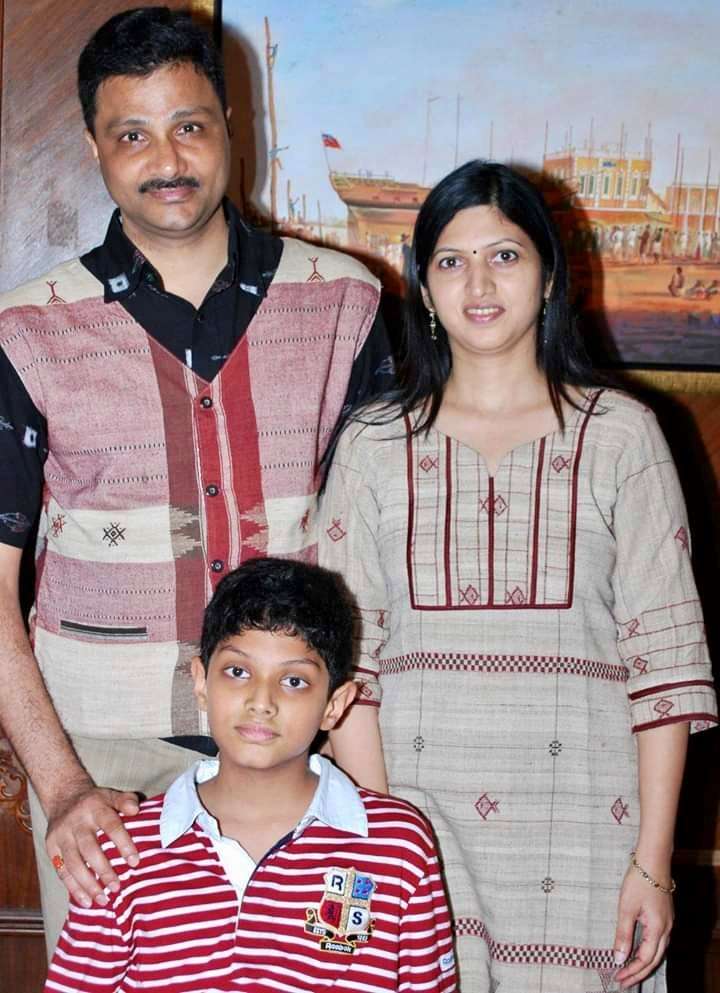 You were posted to Kalahandi district in the early part of your career. Can you recollect those days?
I always feel proud to have started my IAS career from Kalahandi. I took up my probationary training here after joining the service and then, got my first posting as Sub Collector and SDM, Bhawanipatna. I liked the place and its people who are simple and honest. The wealth of natural resources and the rich cultural heritage have always fascinated me. I am happy to inform you that Maa Manikeswari is one of the principal deities of our clan. I toured every nook and corner of the district (at times on foot) and enjoyed my stay.
You were among the few officers who understood Lord Jagannath and his culture so well. Please let us know what was so gratifying when serving Him?
I feel blessed to have served Mahaprabhu Jagannatha in my official capacity as Chief Administrator of the twelfth century shrine. With support from every stakeholder, I was able to manage the affairs between 2012 and 2014 efficiently. We also introduced big ticket reforms (on directives from courts), helped prevent unauthorised persons from climbing the chariots (the positive outcomes are now visible) and brought back valuable lands from the clutches of mafias. The action might have irked some vested interests, but, I carried out my duties without fear or favour. I also got opportunity to take up preparatory works ahead of Nabakalebara festival in 2015. I was overwhelmed with the love and respect coming from countless people, including Jagannatha devotees.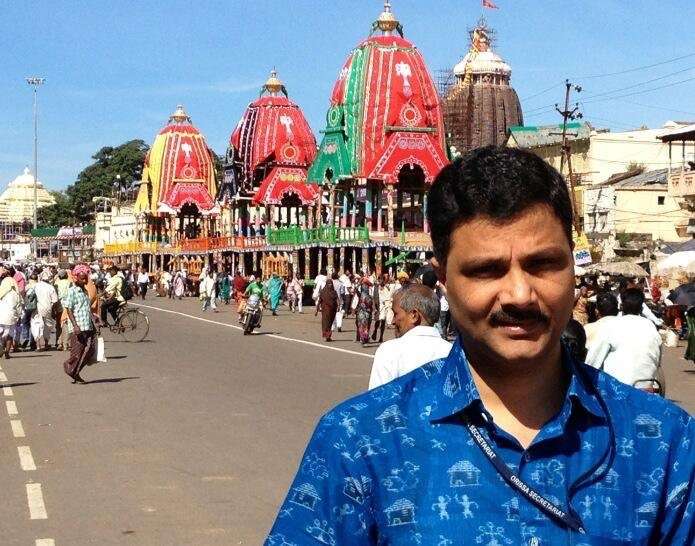 You have always carried a piece of Sambalpuri ikat fabric with you. Be it a shirt, jacket or tie…Was there any particular reason?
Simple! I respect my roots and the traditional artisans, the weavers. Moreover, the handwoven cloth is comfortable and if I may say, carries a style statement as well. Our connection with our cultural heritage helps us be grounded when we fly high!

You have worked extensively in Odisha and then in Delhi at policy-making levels. How should Odisha focus on generating more employment and revenue?
In my view, the government should create opportunities for sustainable livelihood. Skilling the youth; primary/ secondary processing industries for value chain enhancement; tourism could be the specific growth engines for Odisha. Industrial ,health and educational infra development will also address regional disparities. Abundance of natural resources and labour are our strength.
Please tell us what is your dream for people of India in the next 10 years.
I wish to see India as a nutrition-secure nation. And of course, our country must become a respectful player in the world.
How do you want to be remembered as?
Just as a good human being.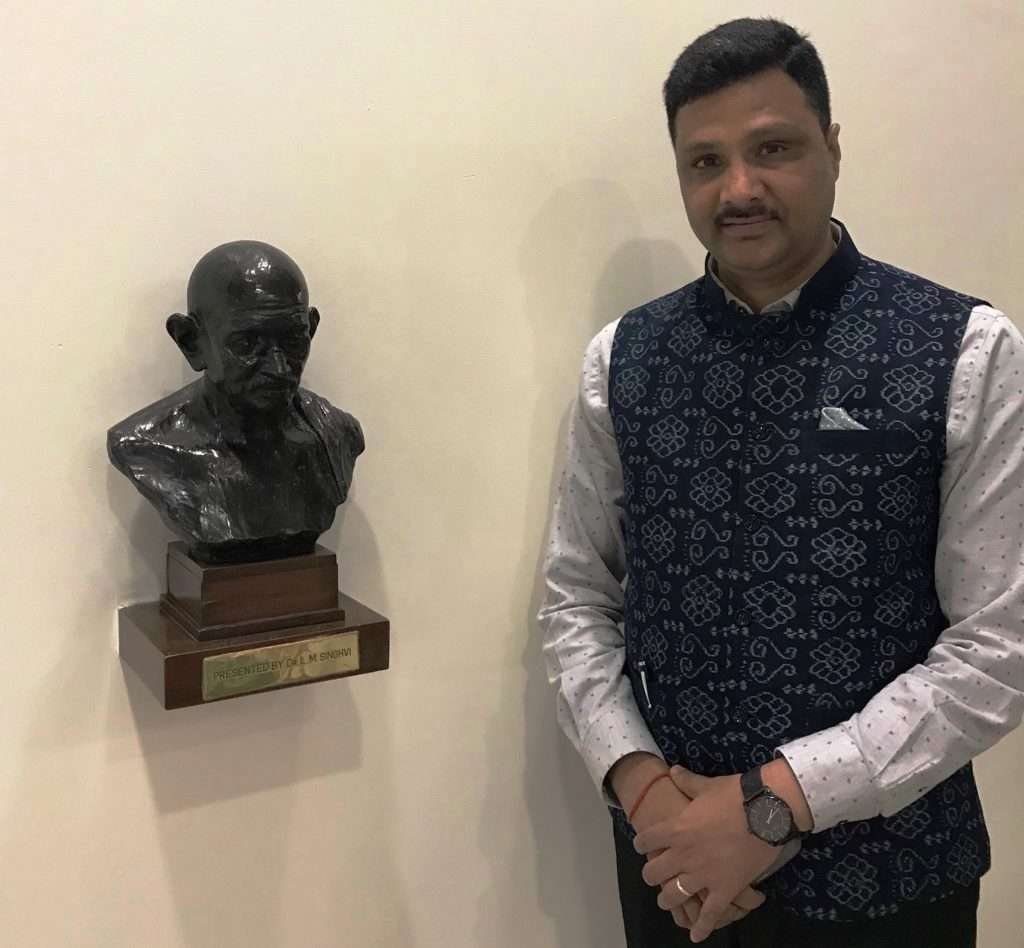 Is there anything in particular that you want to tell your readers?
As Bapu had said, we must "be the change" we want to see in the world. Many a times, we expect everything from the state forgetting our own contribution. I wish good luck to Samacharjustclick for this new venture. I expect you to spread positivity to your readers. Thank you!