Being an artist by birth I have always looked at other artists for inspiration. While growing up I remember being fascinated by the art of MF Husain, Anjolie Ela Menon, Amrita Shergil, Tyeb Mehta, Raja Ravi Varma among many others but one of the most influential artists for me has been SH Raza. I was attracted to his art because of his concept of the 'Bindu'. Today is his birth anniversary and I want to pay a tribute to him.
His early years
Raza was born on 22 February 1922 in Mandla in Madhya Pradesh. He spent his early years in the district as his father was a Deputy Forest Ranger there. His father's name was Sayed Mohammed Razi and his mother's was Tahira Begum. While pursuing his primary education he took to drawing at the age of 12. To complete his high school he then he to Damoh (also in MP) at 13. After completing high school, he shifted to Nagpur to study art at the Nagpur School of Art, Nagpur (1939–43), and then he shifted to Sir J. J. School of Art, Bombay (1943–47). After this he moved to France in October 1950 to study at the ÉcoleNationaleSupérieure des Beaux-Arts (ENSB-A), Paris (1950-1953) on a Government of France scholarship. After his completed his studies, he travelled across Europe, and continued to live and exhibit his work in Paris. In 1956, Raza was awarded the Prix de la critique in Paris; he was the first non-French artist to receive the honour.
His art
Looking at his body of work one can make out that Raza was a strong colourist,his paintings resonated the passionate warm and hot colours of India with all their symbolic, emotive value. His earlier paintings heavily drew from memories of his childhood spent in the forests later he was inspired by Indian metaphysical thought. Most of his canvases have a dark circular focal point termed the 'Bindu'. He called them the fountainhead of both energy and creativity.A modernist, Raza was increasingly restless and unhappy with his art by 1970s and wanted to find a new direction and deeper meaning in his work and also wanted to move away from what he called the 'plastic art'.
Beyond the 'Bindu'
For this he took trips to the caves of Ajanta – Ellora, followed by those to Varanasi, Gujarat, and Rajasthan, which made him realise his role and study Indian culture more closely. And the result was the 'Bindu' or the dot; it was also his rebirth as a painter. The 'Bindu' took his work deeper and ushered in his new Indian vision and ethnography. It is interesting to note that he attributes the origin of the 'Bindu' to his elementary school teacher. Explaining further he said because he lacked adequate concentration in school his teacher drew a dot on the blackboard and asked him to concentrate on it.
The 'Bindu'symbolises Indian philosophy as being the point of all creation. And this according to Raza was the reason that the dot interested him as he was looking for new inspiration for his art. But the dot created him too. His various works of art with the dot or'Bindu' is what truly tied him to his Indian roots and culture.
After he introduced the 'Bindu', he added newer dimensions to his art in the following decades, and included themes around the Tribhuj (Triangle), which bolstered Indian concepts of space and time, as well as that of the female and the male energy known as 'Prakriti-purusha'. The 'Bindu' is extensively regarded as the trademark for Raza and in 2010he is said to have said that 'It's the centre of my life'.
In the year 2000, his work took reached its level, when he expressed his increasingly deepening insights and thoughts on Indian spiritualism and included works around the Kundalini, Nagas, and the Mahabharata.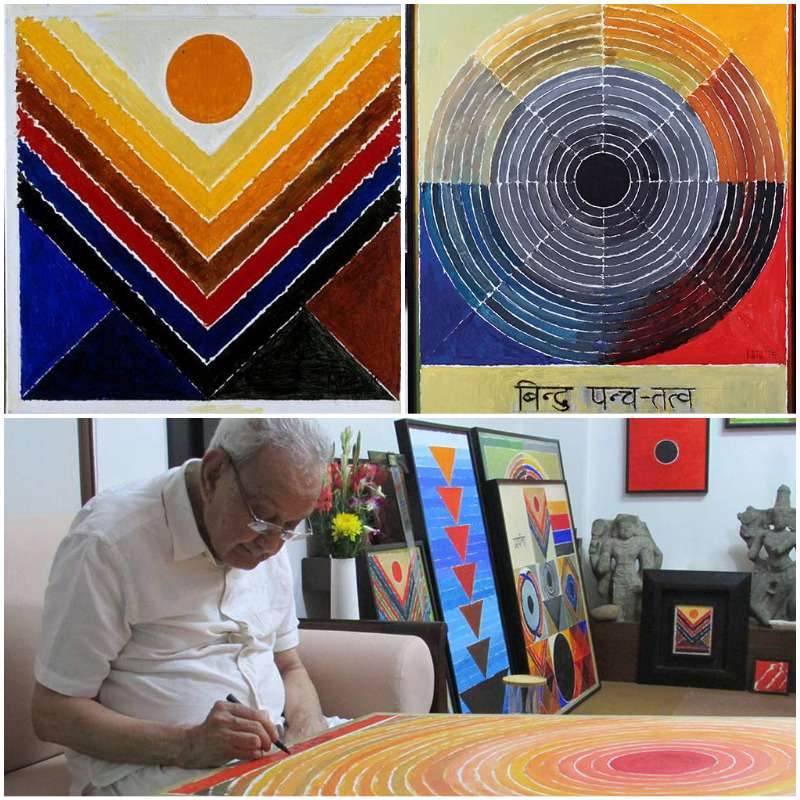 At the end
His spouse Janine Mongillatpassed away in 2002 after which in 2010, Raza decided to move back from France to New Delhi. Here, Raza continued to work up until his death on July 23, 2016, at the age of 94. Fulfilling his last breath he has been laid to rest in his hometown Mandla beside his father's grave.
During his lifetime to promote art among Indian youth, Raza established the Raza Foundation in India. The foundation gives the Annual Raza Foundation Award to young artists in India. There is a Raza Foundation in France as well which is based in the artist village of Gorbio, which runs the Estate of Sayed Haider Raza.
Raza saab you are missed but will never be forgotten.
(The views expressed are the writer's own)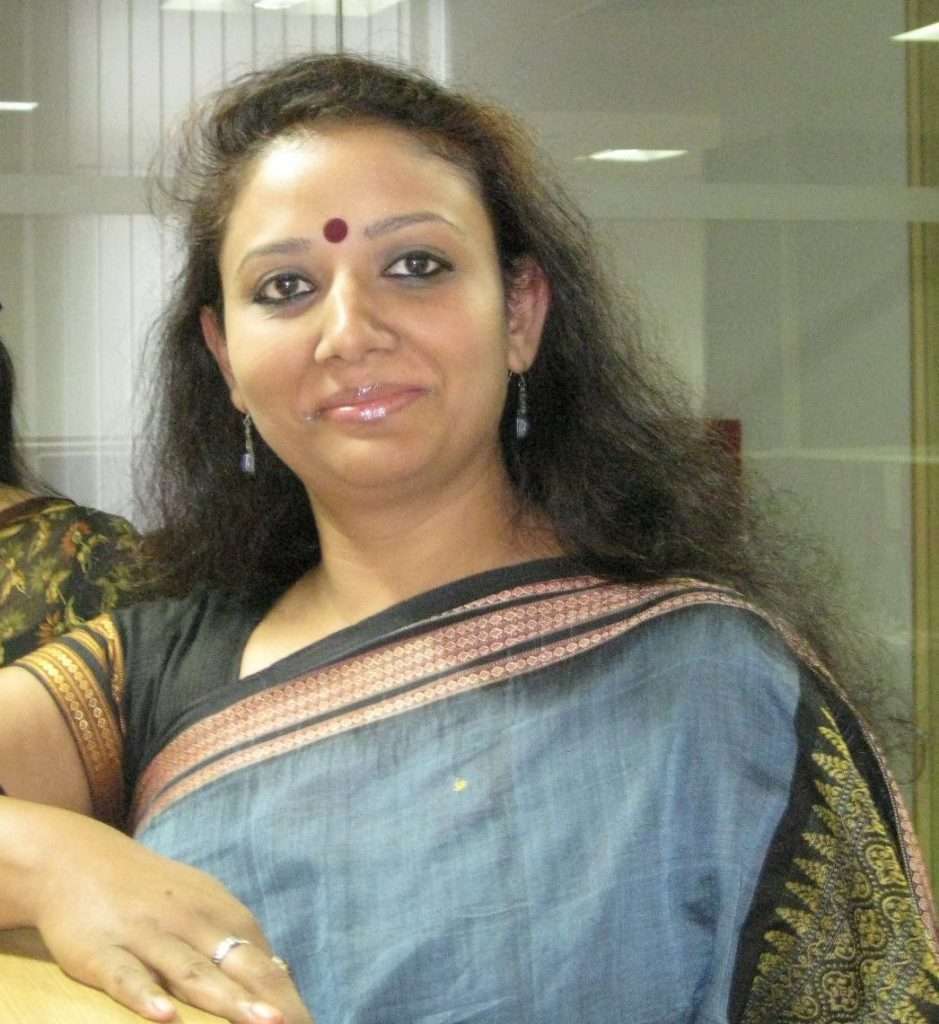 Smita Singh is a freelance writer who has over 17 years of experience in the field of print media, publishing, and education. Having worked with newspapers like The Times of India (as a freelancer), National Mail, Dainik Bhaskar, and DB Post, she has also worked with Rupa& Co, a book publishing house, and edited over 30 books in all genres.
She has worked with magazines like Discover India and websites called HolidayIQ and Hikezee (now Go Road Trip). She has also written for Swagat (former in-flight magazine of Air India), Gatirang (magazine of MarutiUdyog), India Perspectives (magazine for Ministry of External Affairs) and Haute Wheels (magazine of Honda).
After turning freelance writer she wrote on art and architecture for India Art n Design. She also worked for Princeton Review as a full-time Admissions Editor and then IDP Education Private Limited as an Application Support Consultant. Smita has her own website called bookaholicanonymous.com which supports her love for books and reading!
You can reach her at: [email protected]
(Collage with images from the net)