A unique experience for me: Prof. Katimani
Bhawanipatna 3rd Sept2022: The age-old agrarian festival, Nukhai turned out to be more huesome in Kalahandi, particularly for the rustic folks of Ainlapali Village of M. Rampur Block as Prof.Dr. T. V. Katimani, VC of Central Tribal University, Andhra Pradesh celebrated Nukhai together with the residents of Ainlapali."It is one of the rare and unique experiences of my life", Said Mr. Katimani in his first reaction.
As per the information, Mr. Katimani accompanied by Dr. Sanjaya Ku. Sathpathy, VC, Kalahandi University, Dr. Nruparaj Sahu, Registrar, Sambalpur University, and  Dr. Bijay Kumar Sahu, Regional Head of NRDC, Govt. of India Vishakapatnam reached Ainlapali Village at about 1P. M yesterday. What seemed to be more remarkable is that Dr, Bijaya Ku. Sahu, a resident and the worthy son of Ainlapali pioneered the occasion by inviting the aforesaid dignitaries, maybe for making the agrarian festival more momentous. Under the aegis of the host, Dr. Sahu, the guests were accorded a grand welcome, adhering to the rural tradition of putting tilaks on the forehead of the invitees, followed by sprinkling flowers profusely upon them, by the villagers. Later all the dignitaries ate "Nua" in the company of the villagers.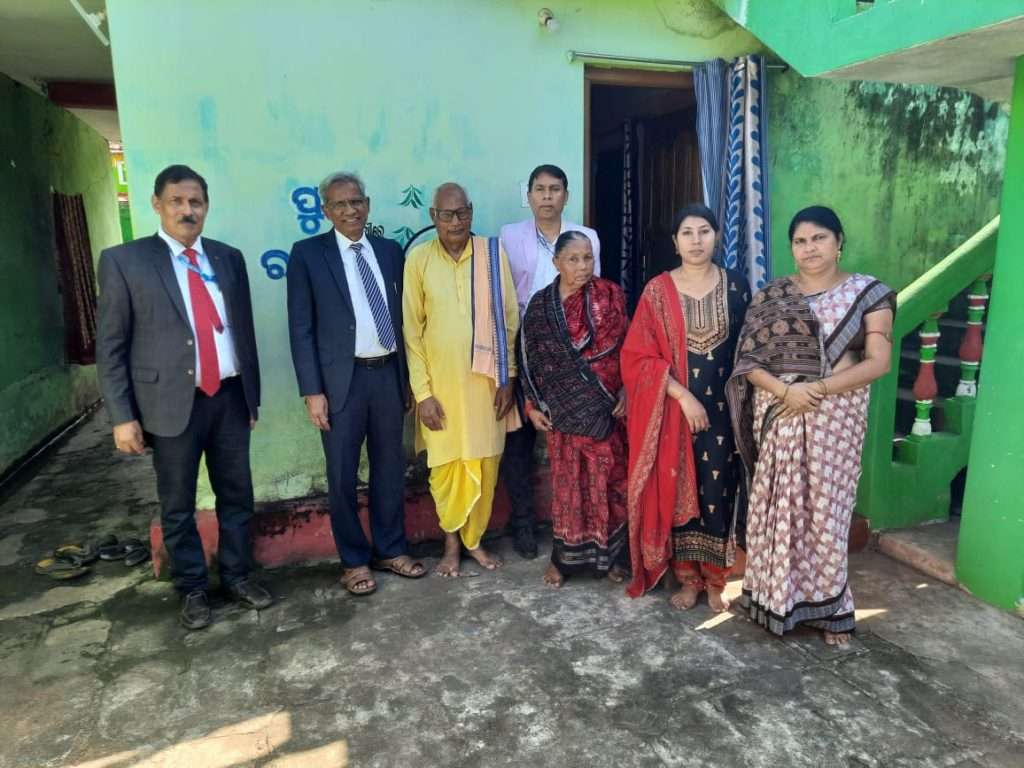 The VC of the tribal university in particular was overwhelmed eating Nua and other traditional delicacies on Kurei leaf, specially collected from a tree characteristics of the region, for the occasion. In no less measure, the villagers too were delighted for having the company of such towering dignitaries. Prof. Katimani was appraised of the significance of Nuakhai and the age-old cultural heritage of Kalahandi. Even the VC was enthusiastic enough in collecting much information from the common people. To mark the occasion, various competitions were organized in the village. The dignitaries elevated the spirit of the rustic by giving away prizes to the winners. The occasion culminated with the commitment of the dignitaries to revisit the village with their respective families at Nuakhai next year and to take all possible steps to set up a rural Science center at Ainlapali.