Phanindra Pradhan
Sambalpur, Dec 18: To reduce the man-animal conflict and to provide better living condition to the people, residing in Debrigarh Wildlife Sanctuary, the Hirakud Wildlife Division has relocated village Lambipali in neighbouring Bargarh district, which was nestled inside the sanctuary, to the relocation colony after the villagers expressed willingness in Gram Sabha.
The village was established in the sanctuary in 1908 to provide labourers for departmental work and later few labourers also migrated to the village from outside in search of shelter.
Divisional Forest Officer (DFO), Hirakud Wildlife Division, Anshu Pragyan Das said the Lambipali villagers were living in pathetic conditions without road connectivity, drinking water, facilities for health and hygiene as they were placed far from other human settlements. This apart, they were unable to undertake cultivation due to the high density of the wildlife population in Debrigarh, forcing the villagers to migrate in search of livelihood. However, considering the situation of the villagers, the Hirakud Wildlife Division conducted series of community mobilisation for making the villagers aware about the policy of the government regarding village relocation in the month of August this year and apprised them about the compensation, they would get after relocation, and subsequently, the residents of village Lambipali expressed willingness in the Gram Sabha held on August 25 this year for relocation to outside the sanctuary, where they can avail basic facilities, she said.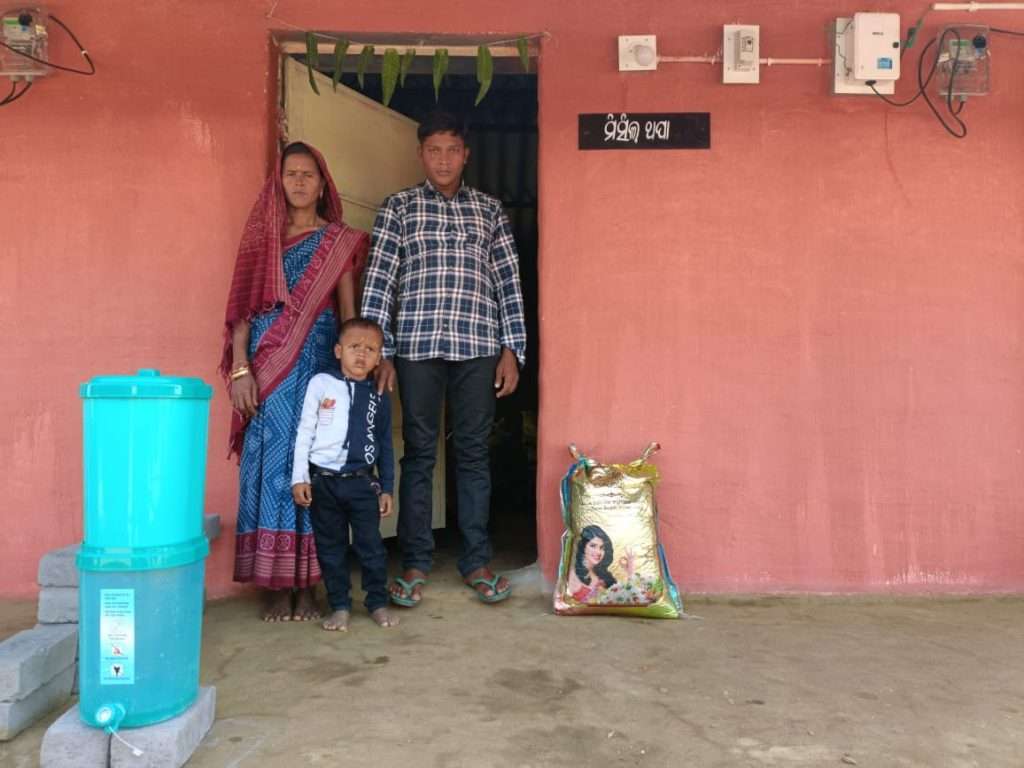 Subsequently, a survey was conducted in September 2021 and during the survey about 80 persons of 42 families of the village were found eligible for the relocation and getting benefits of the relocation package, which includes Rs 15 lakh and 10 decimal land patta, following which, the villagers under supervision of Forest department and Bargarh district administration completed the relocation colony within one month period and the entire village shifted to the colony on December 17 this year. The villagers themselves will construct their own pucca houses on the land already allotted to them by the state government while staying in the present relocation colony. They will complete construction of their permanent village colony with all facilities with the help of the district administration within a year.
Three more habitations inside the Debrigarh Wildlife Sanctuary, Kurumkel, Rengali and Bhutli are under the process of relocation. The three habitations are situated deep inside the sanctuary and deprived of all basic facilities.
Debrigarh Sanctuary, which spreads in Sambalpur and Bargarh district, is situated on the bank of Hirakud Dam Reservoir. It is the only sanctuary where wildlife sightings are very high and density of Schedule 1 species is also high. The relocation of the villagers will contribute to significant reduction in man-animal conflict and restoration of the wildlife habitat.