Ananda math is a Bengali fiction written by Bankim Chandra Chattopadhaya and published in 1882. The Novel was banned by the British. Later on after independence the novel was republished.The novel was set in the background of sanyasi rebellion in the late 18th century. It is one of the most important novels of not only Bengal but of whole India. Its meaning is Ananda means Bliss and math means abbey.
What is Sanyasi rebellion? The Sanyasi rebellion were the activities of Sanyasis and Fakirs in Bengal in the late 18th century, which took place around Murshidabad and Baikunthapur forests of Jalpaiguri district under the leadership of Majnor Shah Fakir and Pandit Bhabani Chandra Pathak. A large body of Hindu Sanyasis who travelled from North India to different parts of Bengal to visit shrines, En route to the shrines, it was customary for many of these ascetics to exact a religious tax from the headmen and zamindars or regional landlords.
In normal times the headmen and zamindars generally obliged. But when East India company got diwani of these areas, things became critical. It became difficult to pay both to the Sanyasis and the company.The famine of 1770 did not enable the headmen and landlords to pay heavy religious tax. So conflict arose between Sanyasis and the East India company. The Sanyasis rebelled against the British over the collection of tax. This was Sanyasis rebellion. It was first anti- British independence struggle.'Vande Mataram'- first song to represent Bengal. Later on it became national song of India.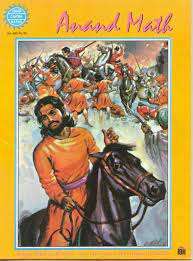 The plot background was based on the devastating Bengal famine of 1770 during the period of company rule in India and unsuccessful Sanyasi rebellion. Bankim Chandra Chattopadhyaya imagined untrained but disciplined Sanyasi soldiers of East India company.The novel was later adopted into a film Ananda Math in 1952 directed by Heman Gupta, starring Prithviraj Kapoor, Bharat Bhusan, Pradeep Kumar, Ajit and Geeta Bali. The music was composed by Hemant Kumar, who gave a version o Vande Mataram song by Lata Mangeskar which became a phenomenal success.
According to BBC world service Vande Mataram song was voted second in the world's top ten songs of all time. Anand Math was a successful film. Music and background score was composd by Hemant Kumar. Vande Mataram song played an important role throughout independence movement. After India independence in 1947 this song was declared as the National Song of India.Geeta Roy (later Geeta Dutta) rendered pathetic song in this film. Prithviraj Kapoor's performance was stupendous.
The rendering of song Dasavatara Stotra of Jayadev's Gita govinda was unique in sense that the song was sung simultaneously by male and female voice through the characters played by Prithviraj Kapoor and Geeta Bali. Keshaba dhrita mina sarira Jay Jagadish Hare…..Keshaba dhrita Kalki sarira Jay Jagadish Hare. The song babul ka aangan yaad aayere… Sapno ka darpan yaad aaye re.. was really a sorrowful song.The novel Ananda Math and its film adoption – both are superb creations. And this novel and its film are first to ji arouse patriotic feelings. Of course film is made after the independence. It was made in 1952. But both are sufficient to arouse voice against colonialism.
(The views expressed are the writer's own.)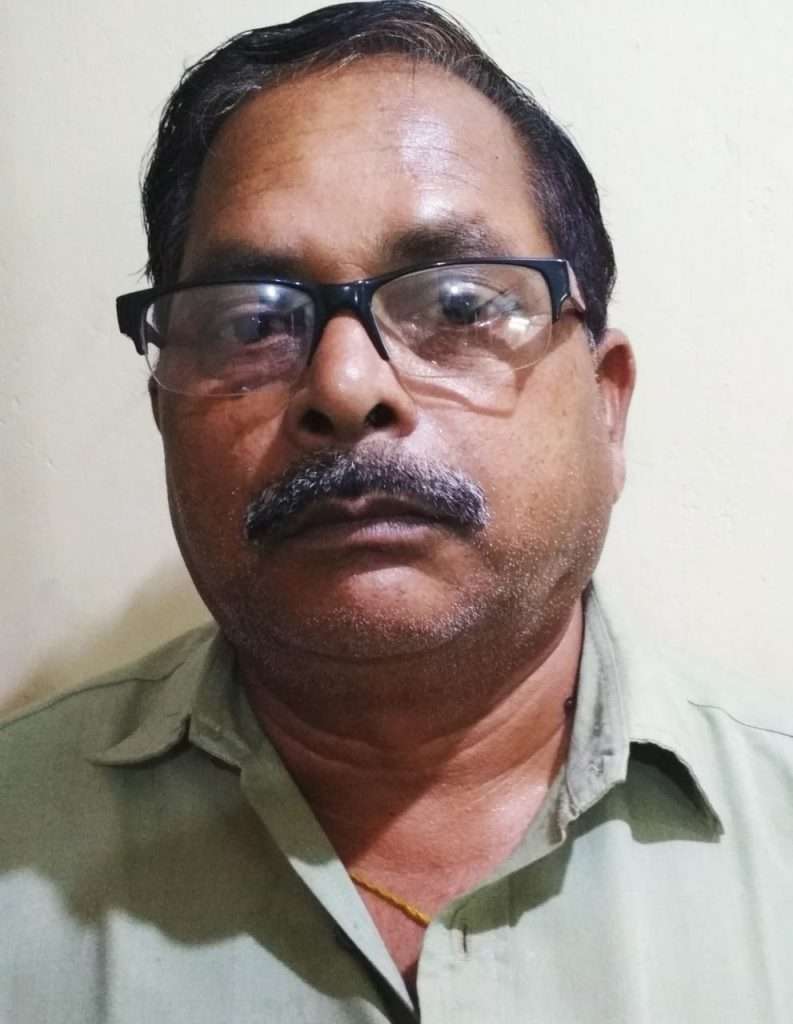 Radhakanta Seth is a former Income tax officer in Sambalpur. He is a freelance writer and his articles have been published in some Oriya dailies like Sambad, Samaj, Dharitri, and English dailies like The Telegraph and in a sociological journal 'Folklore' published from Kolkata.
He can be reached at [email protected]