Last night I read an updated Coronavirus data of India, it read, "104,000 new cases (highest figure ever)". I was shocked. How did we reach here? We did not touch 1 lakh cases even last year, so what's happened this year? Shouldn't we be seeing a gradual decline in cases, we were reaching there towards the end of February this year, but came March and the cases rose again and by end of Match it again peaked and in the first week of April, more specifically by end of April 4, we had reached beyond 1 lakh. Why has this happened?
The second wave
According to experts India is facing the threat of a devastating and deadlier second wave of the Corona virus. The doubling rate of COVID 19 infection which also can be explained by the amount of time it takes for the number of corona virus cases to double had been down to less than 170 days on March 30, from a high of 590 days on February 28. The last time infections were doubling in less than 170 days was in November last year.
What has happened?
If we are to believe the experts the reason for surge in COVID cases in India can be explained majorly with the attitude of Indians in general. They have thrown caution to the wind. Nobody can blame them for going out, attending weddings and other functions after a year of lockdown and isolation but why couldn't they take precautions. What could have happened if they had not attended functions in closed halls, not attended a religious celebration where social distancing is not being followed, worn a mask, washed their hands and used sanitizers. Is it so difficult to understand?
I also blame the mixed message given by the government. Right now we are in the middle of a five key state elections. The top most leaders of each political party are campaigning and are attracting massive crowds. I really find it funny that the parties call for large rallies and on polling day people are asked to follow protocol and maintain social distancing by making then stand in circles drawn outside polling booths. If the government is serious about containing the virus it cannot take half-hearted measures. The measures have to be thorough. The campaigning should have been online or limited people should have been asked to attend rallies where social distancing is being followed.
Shivratri, Kumbhmela and Holi celebrations have turned out to be one of the super spreaders, more specifically Holi. Videos of people celebrating 'KapdaphadHoli', 'Ladoo maar Holi' in thousands in places like Mathura and Vrindavan are but a few examples. Not state has restricted religious celebrations and we are paying for it today.
The fact that India has had very low death rates has made people display false bravado. But we forget that the more the infection spreads the more casualties there will be. Which we might see in coming days.
In some states schools were reopened which allegedly resulted in kids getting infected. The markets are open, weekly vegetable haats are open, offices are open. Well, other than schools nothing can be closed down like before for long. It will affect the livelihood of many. Taking precaution is the only sensible way.
The COVID vaccine
Yes, people are getting themselves vaccinated but there is a huge trust deficit still. Our frontline workers have been administered the first and second dose of the COVID vaccine yet a few are getting infected in rare cases. Also the news of reaction of the vaccines, especially from Europe that a vaccine causes blood clots has made people wary. They are in a dilemma whether to take or not take the vaccine. We have to understand that getting ourselves and our near and dear ones vaccinated is the only way forward to fight the virus. The vaccine will build our immunity by-and-by till then we have to practice caution even after getting vaccinated.
What we can do?
Roll out vaccinations drives more aggressively for one. Lockdowns have to be put in places where the infection is out of hand. The mutations and variants of the virus have to be studied more seriously to understand what needs to be done. A limit to people attending political rallies should be put in place or in my opinion it should be totally banned. The government should restrict public celebrations of religious festivals and social events like marriages. At least there should be a cap of minimum number of people who can attend.
As for us general people, we have to protect ourselves. Do not attend crowded events, weddings or other functions. Even if you are vaccinated wear a mask, wash hands frequently, sanitize yourself now and then, sanitize and wash your weekly vegetable and ration shopping before bringing them in. Celebrate festivals and birthdays at home or virtually. Yes, everything should be followed like before, there is no other way.
(The views expressed are the writer's own)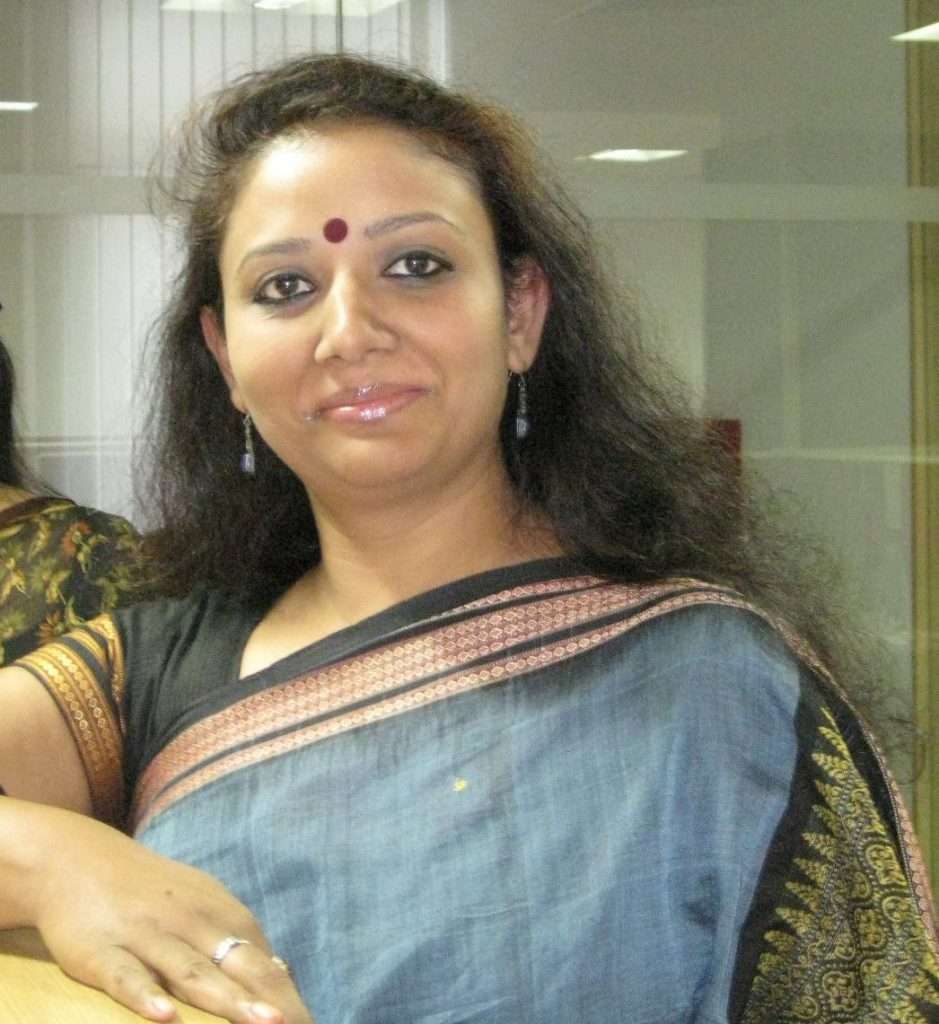 Smita Singh is a freelance writer who has over 17 years of experience in the field of print media, publishing, and education. Having worked with newspapers like The Times of India (as freelancer), National Mail, Dainik Bhaskar and DB Post, she has also worked with Rupa& Co, a book publishing house and edited over 30 books in all genres.
She has worked with magazines like Discover India and websites called HolidayIQ and Hikezee (now Go Road Trip). She has also written for Swagat (former in-flight magazine of Air India), Gatirang (magazine of Maruti Udyog), India Perspectives (magazine for Ministry of External Affairs) and Haute Wheels (magazine of Honda).
After turning freelance writer she wrote on art and architecture for India Art n Design. She also worked for Princeton Review as a full-time Admissions Editor and then IDP Education Private Limited as an Application Support Consultant. Smita has her own website called bookaholicanonymous.com which supports her love for books and reading!
You can reach her at: [email protected]
(Image credit: Lead collage with images from the net)