'Pyaasa' is an Indian Hindi film released in the year 1957. The film was directed by Guru Dutt, Lyrics by SahirLudhianvi, Music by S. D. Burman. Screenplay was written by Guru Dutt and Abrar Alvi. The stars were Guru Dutt himself along with Waheeda Rehman, Mala Sinha, Johny Walker and Rehman.
It is a milestone cinema being considered as among the best hundred films of the world. Critics say – Pyaasa is the most Indian film, the Indian people have ever seen. Set in Calcutta, West Bengal, the story tells the story of a poet Vijay trying to get his poems published. Gulabo, a prostitute helps him to get his poems published. 'Time' magazine called 'Pyaasa' as the soulfully romantic of the lot. Pyaasa is a must see Bollywood film. Time magazine declared it as the one of the top ten romantic films of all time.
Vijay (Guru Dutt) is an unsuccessful Hindi poet, in Calcutta whose poems are not taken seriously by publishers, also by his own brothers (who sell his poems as waste paper). He stays away from home and met a good hearted dancer named Gulabo (Waheeda Rehman) who not only likes his poetry, but falls in love with him. He also met his ex-girlfriend of college, Meena (Mala Sinha), who was married to a publisher, Mr. Ghosh (Rehman).
Vijay was mistaken to be dead. So, his poems were exploited. Seeing that Vijay is alive, his friends and brothers side with a rival publisher for more money and declare that this is Vijay. At a function to honour him Vijay becomes sick of all hypocrisies of the world and declare he is not Vijay. Then he went away with Gulabo to start a new life. Some critics say that the story is based on SahirLudhianvi's failed affair with the poet and writer Amrita Pritam.
Guru Dutt wanted Dilip Kumar to play the leading role of the poet Vijay. But Dilip Kumar declined. So, Guru Dutt did the role. And the film went on to become an all-time success. For Dilip Kumar, Pyaasa was not to be.
Waheeda Rehman's role in Pyaasa was based on a real-life experience by Abrar Alvi, who while visiting Bombay talked to a girl who called herself Gulaboo. Abrar said – As I left, she thanked me in a broken voice – it was the first time that she had been treated with respect in a place (red light area) where she heard only abuses. Abrar Alvi used the exact words in the film.
Guru Duttwas an ideal filmmaker and his idealism was best expressed through the lyrics of SahirLudhianvi. Sahir used his own experiences of life in Pyaasa to give a bitter criticism of society. He says –
Yeh duniya agar mil bhijaye to kyahai
Yeh mahlon ,yehtakhton, yehinsaankidushmanokiduniya,
Yeh daulatkibhukerawazonkiduniya
Yeh duniya agar mil bhijaye to kyahai
Sahir was out to point fingers on India's leaders, who were not looking properly the moral aspect of life. Sahir says –
Jinhenaazhai Hind par, who kahanhai
Unkoyahan lao, auryehmanjardikhao.
(where are they, who are proud of India. Bring them here and show them this malasies).
Without Sahir, Guru Dutt's idealism would have been incomplete. Shair's down-to-*earth analysis of society is outstanding and pointed. He says –
Yeh murdaparastonkiduniya
                   Yahanjibansemautsastihai.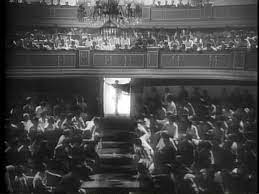 The film 'Pyaasa' is a criticism of Indian life. So critics say – it is the most Indian film to have been seen by any Indian. The ideal of Guru Dutt was much praised in Germany and France.
          Guru Dutt's three films were famous – Pyaasa, Kagazke Phool and Sahib Bibi aur Ghulam. All these three films define Guru Dutt. Guru Dutt was a sensible man, sensible director and his films were equally sensible. His Pyaasa is the finest cinema in India. His subtle touch could not be found in other directors, however great they might be.
          When Pyaasa was first shown in Minerva Cinema, Bombay, the scene in which the audience all stood up in the Hall, was actually repeated in the Minerva theatre. That means the cinegoers really stood up in the Hall when that scene was shown in the Hall. There cannot be a better appreciation and ovation to Guru Dutt than this. Directors may come and go; but there cannot be a director, like Guru Dutt.
(The views expressed are the writer's own.)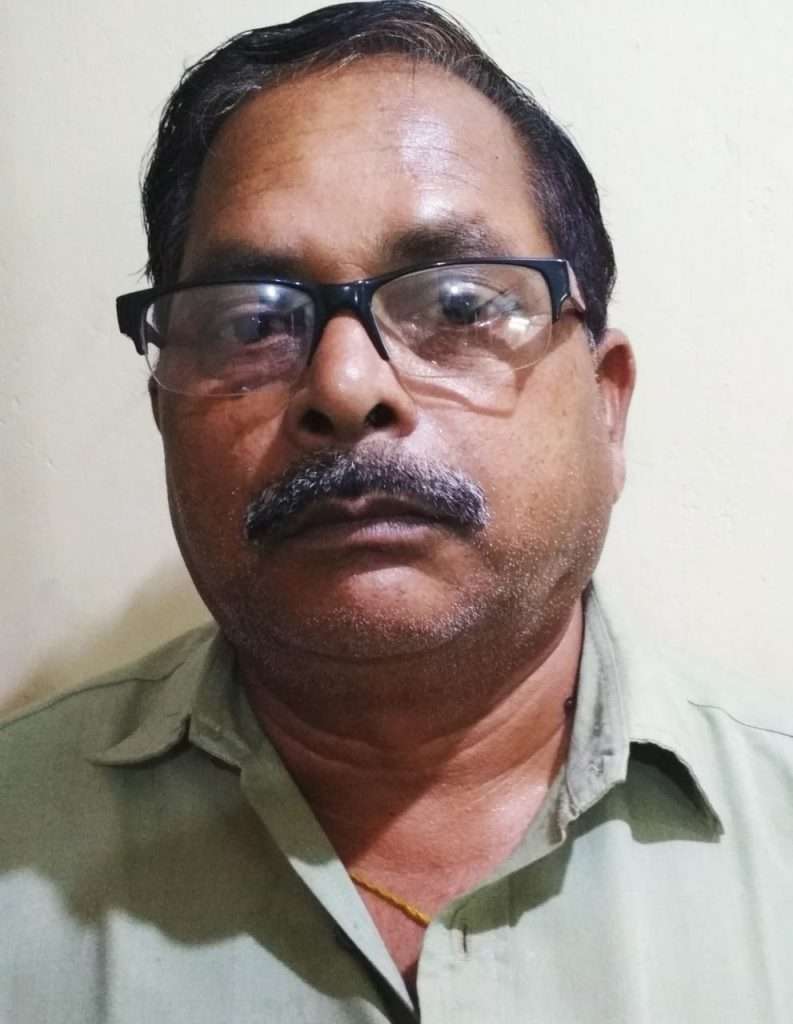 Radhakanta Seth is an Income tax officer in Sambalpur. He is a freelance writer and his articles have been published in some Oriya dailies like Sambad, Samaj, Dharitri, and English dailies like The Telegraph and in a sociological journal 'Folklore' published from Kolkata.
He can be reached at [email protected]