Yes, we have overtaken Brazil and become the second country in the world after the USA to have the maximum number of Covid cases. I thought of writing on Jallianwala Bagh massacre which happened on April 13 in 1919. But then I thought – what's the use of looking back at history when the immediate future seems dim. And I am seething with anger with the government's apathy. So this is my Covid 19 second wave rant again. Last Monday when I wrote the cases had just crossed 1 lakh. This Monday we are touching 1 lakh 70 thousand cases in a couple of days we might soon reach 2 lakh. How did we reach here?
"India now accounts for one in every six daily infections worldwide. Monday's new cases carried it past Brazil, for an overall tally of 13.53 million, data compiled by Reuters shows, placing it second after the United States, with 31.2 million." Reuters says.
Kumbhmela where lakhs gather
As I write the Shahisanan at Kumbhmela in Haridwar is under way and lakhs have gathered to take the holy dip in the Ganga. When we are in the midst of a raging deadly pandemic was this required? Any rational governing authorities would have thought twice before taking this suicidal step. Is there anything as social distancing being maintained at these ghats is anybody's guess? I read a Tweet by a doctor who is of the opinion that we will see the effect of the Kumbh in days and weeks to come when the pilgrims go back to their families and communities. What a scary thought!
Election rallies continue
Political rallies in states that are going to polls continue unabated. Leaders of all political parties are attracting crowds in thousands. I don't see the leaders or the huge crowds masked up. While in some places like the NCR people in cars who are not wearing masks are fined or for an example in a recent viral video from Indore a person is seen being beaten up by policemen for not wearing a mask properly. Shouldn't the leaders be responsible enough to wear a mask and ask their supporters to wear masks as well?Leaders have to lead by example.
Infrastructure has collapsed
Twitter has videos from hospitals in Gujarat and Maharashtra where Covid patients are kept in corridors and lift lobbies, it must be the case in other states too. What happened to our preparedness? Did we become so complacent after the first wave that we thought Corona virus is dead and gone? In truth it has come back with a vengeance and we are not prepared. Hospitals don't have enough beds and ventilators and there not enough doctors and nurses to take care of the rising patient numbers. And our vaccination plan is not sufficient and inclusive.
Vaccination diplomacy
Our country is reeling under Covid cases and we need aggressive vaccination process in place but our government decides to send vaccines abroad. We all know when we board a flight the safety guidelines say – put on your oxygen mask first and then help others around. I am not saying we shouldn't help, but shouldn't we plan and secure our own people first?
People have become complacent
According to Dr Randeep Guleria, Director, AIIMS,New Delhi people have become complacent and are not following Covid appropriate behaviour. He went on to say that the last year when India saw such a rise in cases, people and administrations were aggressive in curbing the march of the disease, whether it was through individual measures or wide-scale ones, such as testing and tracking. This time this urgency is missing, which is why we are seeing a huge surge in cases. He agrees that people were now fed up and are facing Covid fatigue, due to restrictions in their daily life and usual activities for a year. But then they need to realise that the disease can be severe, especially in older people. True.
It's clear that once the Kumbhmela is over, once the elections are over will the government start taking the Covid situation in the country seriously. Till then it's up to us, individuals to save ourselves and our families. There is no running away from masks, washing and sanitising your hands and following social distancing. I am following all Covid related protocol, what about you?
(The views expressed are the writer's own)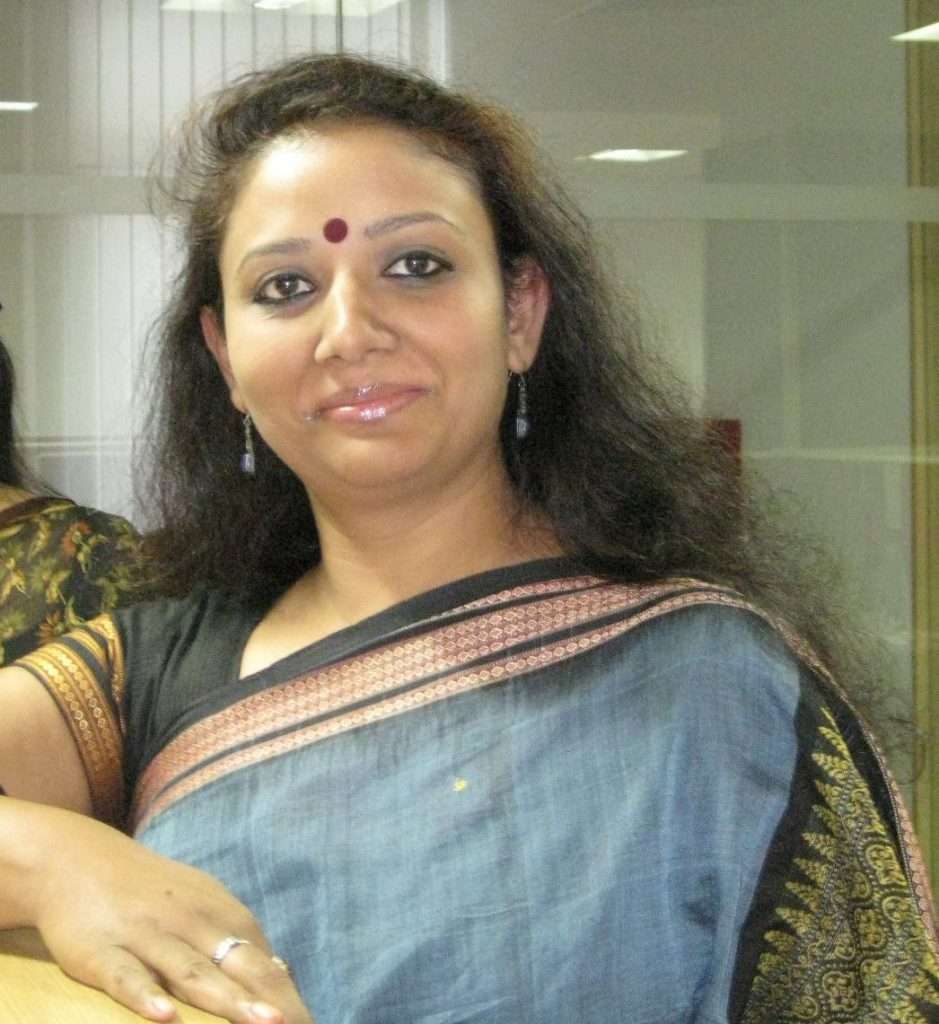 Smita Singh is a freelance writer who has over 17 years of experience in the field of print media, publishing, and education. Having worked with newspapers like The Times of India (as freelancer), National Mail, Dainik Bhaskar and DB Post, she has also worked with Rupa& Co, a book publishing house and edited over 30 books in all genres.
She has worked with magazines like Discover India and websites called HolidayIQ and Hikezee (now Go Road Trip). She has also written for Swagat (former in-flight magazine of Air India), Gatirang (magazine of MarutiUdyog), India Perspectives (magazine for Ministry of External Affairs) and Haute Wheels (magazine of Honda).
After turning freelance writer she wrote on art and architecture for India Art n Design. She also worked for Princeton Review as a full-time Admissions Editor and then IDP Education Private Limited as an Application Support Consultant. Smita has her own website called bookaholicanonymous.com which supports her love for books and reading!
You can reach her at: [email protected]
(Image credit: Lead collage with images from the net)