A French naturalist Buffon (1707-88) invented this saying in the early 20th century meaning one's chosen style indicates and reflects one's essential characteristics – style is the man himself.
Man is the highest primate. Man is the most intelligent human being in the world. But every man differs from another. Everybody has his/her own style, mannerism and methodology of working. In the professional life also manner of working is influenced by style. Dilip Kumar, the actor has his own style. Satrughan Sinha, Pran and Vinod Khanna as villians had their won style of acting. They were called stylish villians. Their style of smoking was also unique – rings of smoke coming out of the mouth.
Style makes a man. This style is reflected in literature also. Styles means manner of writing. Style is personal. Each writer writes in his own style. Style is not added ornament. One's style must be one's own. It should not be copy of others. Style is reflected in every facet of life. A cricketer's style is the manner in which he bats or bowls. Football teams have also their own styles – Brazil and Holland have freewheeling styles. In the 1970's in Holland and Germany there was the concept of total football – where there is no orthodox defenders. Johan Cruyff and Franz beckenbauer were its masters. Pele, Maradona, Platini, Eusebio, Bobby Charlton – all have their own styles.
Manner of speaking is also a style. A speaker's style may be simple, eloquent, verbose etc. Literary style is a manner of writing. No two men are alike.
In his reception address at the French Academy, Buffon said that "only well written works would descend to posterity. Fullness of knowledge, interesting facts even useful inventions are no pledges of immortality, for they maybe be employed by more skillful hands; they are outside the man, the style is the man himself."
Wit belongs to man; style to the author. One may almost judge of the fortune of authors by reading their works. This was what a friend said to Frederick, the great Nov. 19, 1745. Goethe says – "A writer's style is the counterproof of his character. Different men say different things about style. Some say – style is the dress of thought. Some say – Style is the revelation of soul.
In Buffon's case – Character, habits, even his physique resembles his style. His manners are distinguished, his tastes magnificent, his carriage noble. And all corresponded to the beauty of his images, the majesty of his expressions.
In the world of letters, style mainly refers to literature. Charles Lamb's essays are his personal essays imbued with personal individual idiosyncratic style. Charles Lamb's life was tragic and harsh. He was not the cultivated gentleman of ease and comforts. His essays are the contrived testimony of a laughing philosopher and his way of survival.
The Bard on Avon, Shakespeare was a master craftsman of English Drama and poetry. His style of expression is outstandingly psychological. He had the profound knowledge of the human heart. His syntax is the syntax of thought rather than of language. Some examples are given here:
My every third thought
Shall be my grave.                                      (The Tempest)
               full of sound and fury
                             signifying nothing.                            (Macbeth)
play on.                                             (Twelfth Night)
Thy mother was a piece of virtue.      (Tempest)
Similarly, in the world of acting, Charlie Chaplin, the best comedian, perfected his style as a comedian. His purpose of comedy was not only to entertain but to teach the society what we should do by representing on the stage what we should not do. Chaplin was saying – If you have imagination, use it, otherwise it will go fruitless. Chaplin's imagination was his style.
In this way, style covers every being. Even the great Kings, emperors, administrators have/had their own styles of administration. King Ashoka, Emperor Akbar, Frederick, the great, Kublai Khan, Kemal Pasha, Jawaharlal Nehru and others have walked down the corridors of History as great administrators with their own style of management of state affairs. The backbone of civilization is administration.
          So, style is the summum bonnum of human life and society. Without it, life would be simply insipid and not worth living.
(The views expressed are the writer's own.)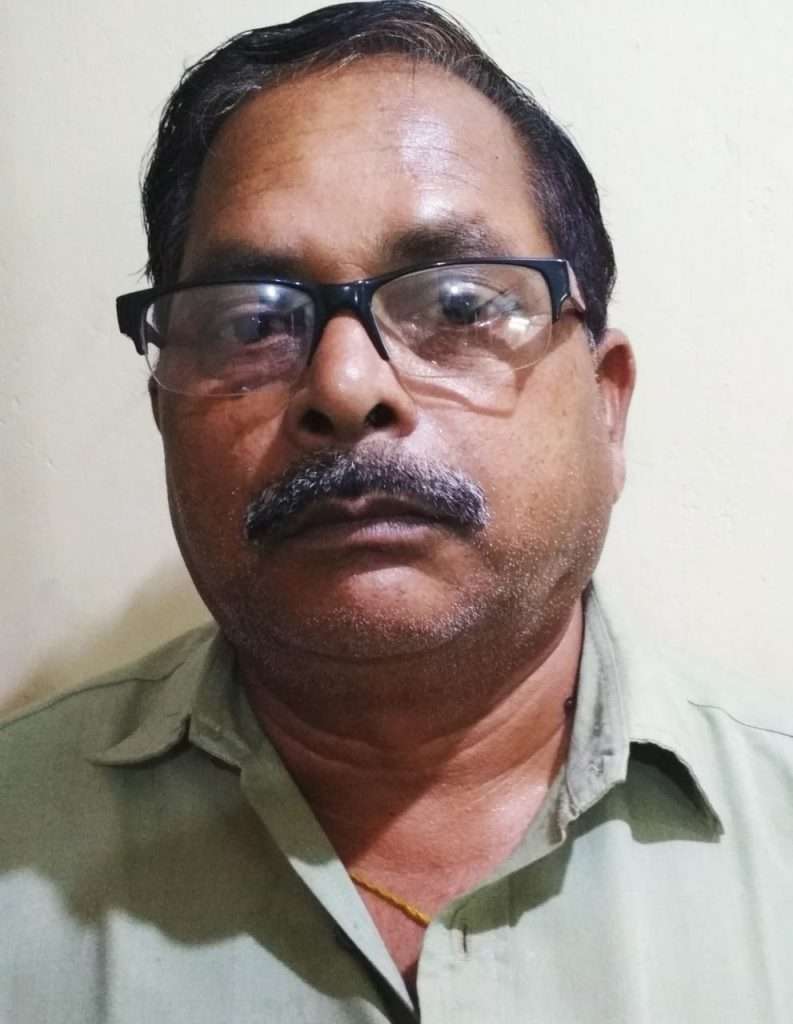 Radhakanta Seth is an Income tax officer in Sambalpur. He is a freelance writer and his articles have been published in some Oriya dailies like Sambad, Samaj, Dharitri, and English dailies like The Telegraph and in a sociological journal 'Folklore' published from Kolkata.
He can be reached at [email protected]