Diego Armando Maradona, popularly known as Maradona was one of the best football players in the world. He was born on 30 October 1960, in Lanus, Argentina. Recently he died on 25 November 2020 in Tigre in Argentina. The name of Maradona is a household name in the whole world. He mesmerized the world cup in 1986 and won it.
His solo effort goal against England in the quarter-final was the best goal of the century. The number one soccer critic Brian Glanville said it was 'corinthian'. Corinthian means the highest standard of sportsmanship. Also, the hand of God goal in the same match was much maligned.
There may be hundreds of Platinis, Eusebios, Beckenbauers, Cruyffs, Charltons, Messis; but one Maradona is famous. He was flamboyant and reckless, both man and player. But he did it flawlessly and with success. There goes a saying – In life you either be careful or reckless. Maradona choose the second one – reckless.
When I was a student in G. M. College, Sambalpur one of my classmates wrote to me –
"Dear Radhakanta, I came to know your shifting interest from films to soccer. The portrait of Maradona has replaced the portrait of Madhubala on your wall."
The name of Maradona symbolizes football. He had a humble beginning – playing football in the streets of Argentina. By his endeavor and talent, he rose to the national and international level. In the 1978 world cup which Argentina won in the home soil, Maradona was 17 years of age. He could not be included in the playing eleven. He was extra player, paving the way for the seniors like Daniel Passarela, who, as captain, lifted the world cup.
          In the 1982 world cup, he was there, but could not shine. The year 1986 was waiting for him and when it came, Maradona was unstoppable. No English defenders, no Belgian defenders nor even German defenders could stop him. He went on to show the magic of football. In the Final, he set for Buruchhaga, who scored the winning goal for Argentina to become world champions. One world cup is sufficient to define Maradona – that is 1986 world cup.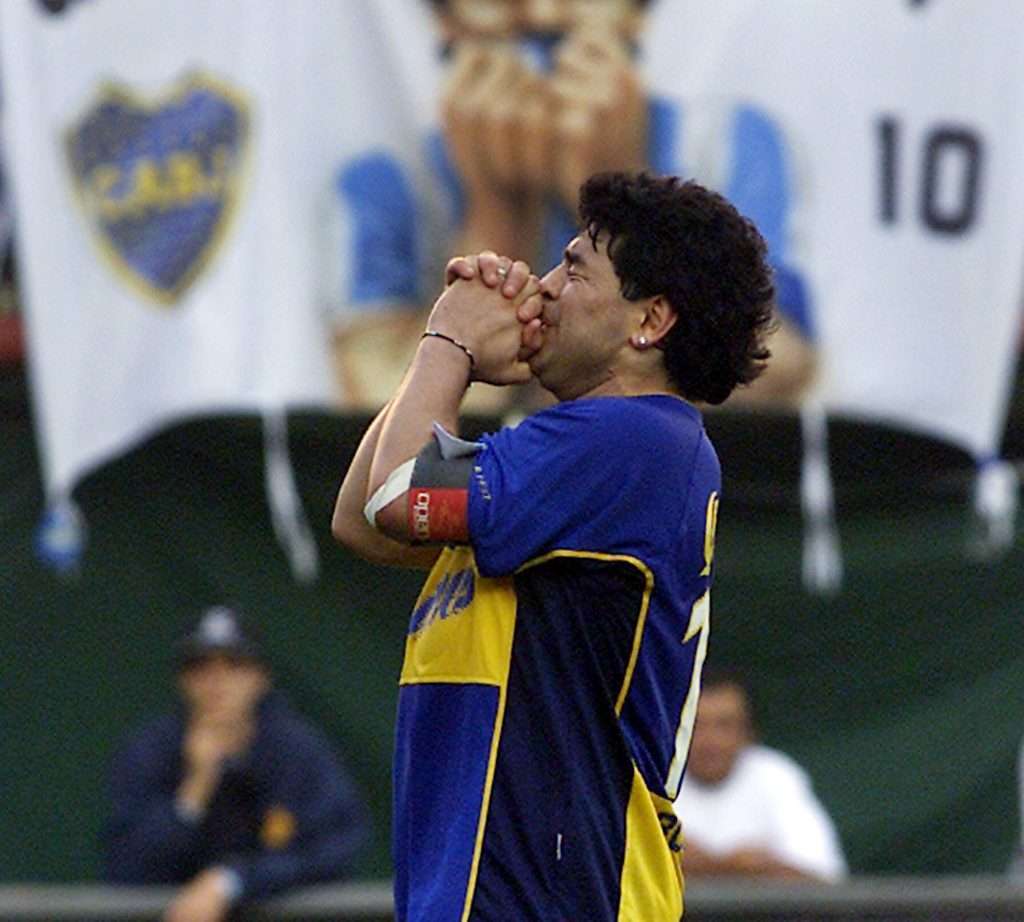 A stocky and tenacious mid fielder became a hero of the lower classes of Argentina from which he hailed and of Southern Italy. He was eminent player of the club – Napoli and led it to victories. For Argentina, he played 91 games and scored 34 goals. An internet poll conducted by FIFA named Maradona the top player of the 20th century.
In 2008 Maradona was made Head coach of the Argentina National team. But as a manager he was not successful as expected. Maradona is remembered as a player. His vision, passing, ball control and dribbling skills combined with low stature (5 feet 5 inch) gave him free run to run the defenders and placing the ball in the goal. Even Peter Shilton, the English goal keeper (who is treated as the real successor of Gordon Banks who made famous save from Pele in 1970 world cup), could not save Maradona's goal.
He was a free kick specialist also. Maradona was being called the Golden Boy of Argentina. He was a playmaker also. When troubled by the defenders and opponents, he set for others to score. He made incisive passes. Maradona represented four world cups – 1982, 1986, 1990 and 1994.
On the death of Maradona, the whole world was shocked. The great Pele said –
          "Sad news to lose a friend like that. May God give enough strength to his family. For sure, one day we will kick a ball together in heaven."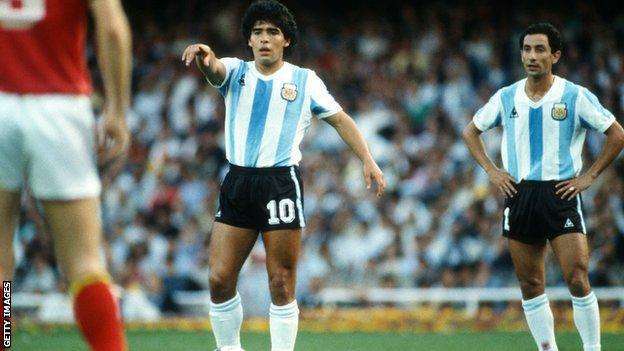 Lionel Messi said –
"A very sad day for all Argentines and football. He leaves us, but does not go away, because Diego is eternal. I keep all the beautiful moments lived with him and I wanted to take the opportunity to send my condolences to all his family and friends."
Gary Linekar said –
"Reports from Argentina that Maradona has died. By some distance, the best player of my generation and arguably the greatest of all time. After a blessed but troubled life, hopefully, he will finally find some comfort in the hands of God."
Michael Owen said –
"Quite simply, a player like no other. Rest in Peace Diego Maradona."
His club Napoli said –
"We are in mourning. We feel like a boxer who has been knocked out. We are in shock. Always in our hearts Ciao Diego."
Christiano Ronaldo said –
"Today I said good bye to a friend and the world says good bye to an eternal genius. One of the best of our times. An unparalleled magician. He leaves too early but leaves a legacy without limits and a void that will never be filled. Rest in Peace. You will never be forgotten."
Usain Bolt said –
"RIP to legend."
          Maradona was a universal genius, certainly, Maradona's portrait will be in the Hall of Fame for the world of football – the most beautiful game of Mankind. No doubt about it.
(The views expressed are the writer's own.)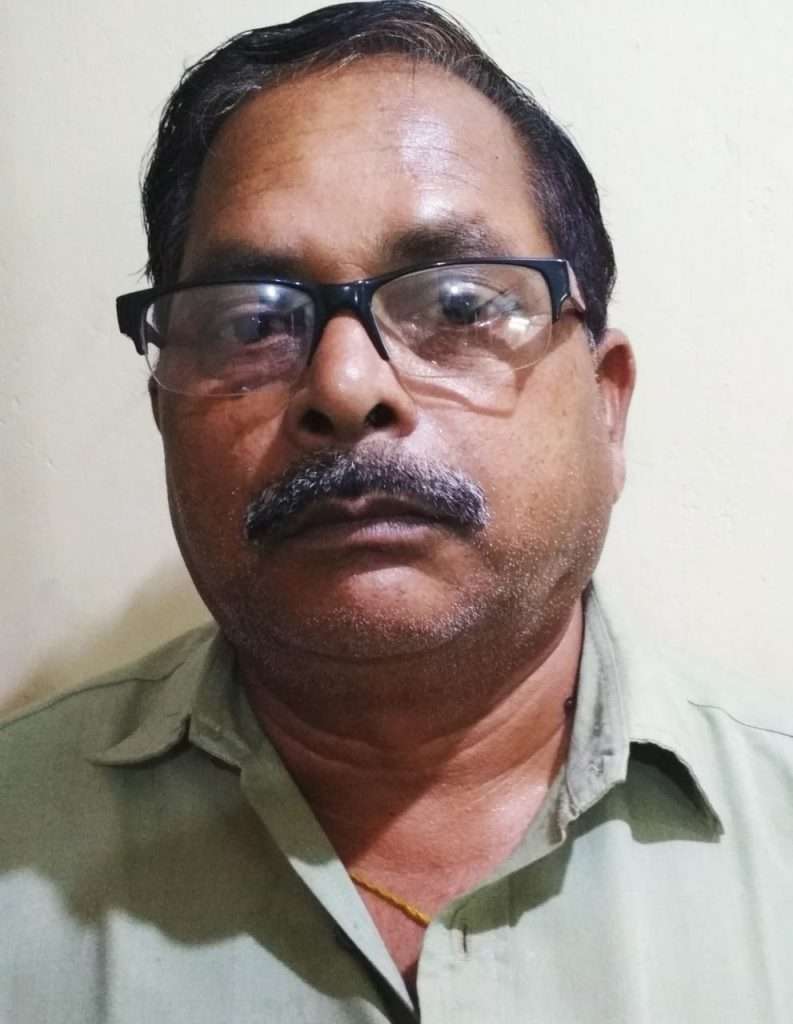 Radhakanta Seth is an Income tax officer in Sambalpur. He is a freelance writer and his articles have been published in some Oriya dailies like Sambad, Samaj, Dharitri, and English dailies like The Telegraph and in a sociological journal 'Folklore' published from Kolkata.
He can be reached at [email protected]