Dr. Dwarkanath Shantaram Kotnis, popularly known as Doctor Kotnis was one of the five doctors sent to China to provide medical assistance to injured soldiers during the second Sino-Japanese war in 1938. Dr. Kotnis was born on 10 October 1910 in Sholapur, Maharashtra, and died on 09 December 1942 in China. Her wife was a Chinese woman, named Quinglan Guo, who married in 1941. Dr. Kotnis was a devoted doctor. He died from overwork.
In 1938, during the Japanese invasion of China the communist General Zhu De requested Jawaharlal Nehru to send some doctors to China. Subash Chandra Bose, the then president of Congress appealed to the people through a press statement on 30 June 1938. He arranged to send a team of volunteer doctors and an ambulance by collecting RS. 22000/-. There were five doctors in the team:
Dr. M. Atal from Allahabad
Dr. M. Cholkar from Nagpur
Dr. Kotnis from Sholapur
Dr. B. K. Basu from Calcutta
Dr. Debesh Mukherjee from Calcutta
The team was sent as the Indian Medical Mission team in September 1938. All, except Dr. Kotnis, returned to India safely.
Dr. Kotnis was born to a middle class Maratha Brahmin family in Sholapur, Maharashtra. He had two brothers and five sisters. He studied medicine at the Seth G. S. Medical College of Bombay University.
The 28 year old Doctor. Kotnis came as a part of the five member medical team and stayed in China for almost five years working in mobile clinics to treat wounded soldiers. Dr. Kotnis joined the Eigth Route Army (led by Mao Zedong) near the Wutai mountain area.
In the battlefront Doctor. Kotnis worked which was very arduous in nature. He performed operations for upto 72 hours without sleep. He treated more than 800 wounded soldiers during the battle. He was appointed as the Director of the Dr. Bethune International Peace Hospital. In Bethune Hospital Dr. Kotnis met a nurse named Guo Quinglan. They fell in love with each other and got married in December 1941. They got a son 23 August 1942 and named him as Yinhua – meaning India (Yin) and China (Hua).
Dr. Kotnis was writing letters to his family regularly. His family members were proud of for his service to the Chinese. But the hardship of the strained job as frontline doctor finally started to take its toll on him and severely affected his health. A series of epileptic seizers killed him on 09 December 1942. Dr. Kotnis was buried in the Heroes Courtyards in Nanquan village. Mao Zedong mourned his death and said – "The army has lost a helping hand, the nation has lost a friend. Let us alwys bear in mind his internationalist spirit".
Madam  Sun-Yat-Sen said – "His memory belongs not only to your people and ours, but the noble roll-call of fighters for the freedom and progress of all mankind. The future will honour him even more than the present, because it was for the future that he struggled". In China there is a great statue in his honour.
A small museum is also there, which has a handbook of vocabulary that Kotnis wrote on his passage from India to China. Some surgical instruments which he was using were also there. And there are some photographs of doctors and communist leaders including Mao. In his birth place, Sholapur also a memorial statue is installed on 01 January 2012.
On the story of his life, a film was made by V. Shantaram, who also portrayed the role of Kotnis. Thie film was – Dr. Kotnis ki Amar Kahani (The immortal story of Dr. Kotnis) in 1946. In China also a film was made on him. Both India and China have honoured him with stamps. Later on the Chinese leaders continued to visit the family of Kotnis in India.
Dr. Kotnis was an ideal doctor. It is rare to find such a one. The other four doctors of the medical mission came back. But Dr. Kotnis was one who did not come back.
(The views expressed are the writer's own.)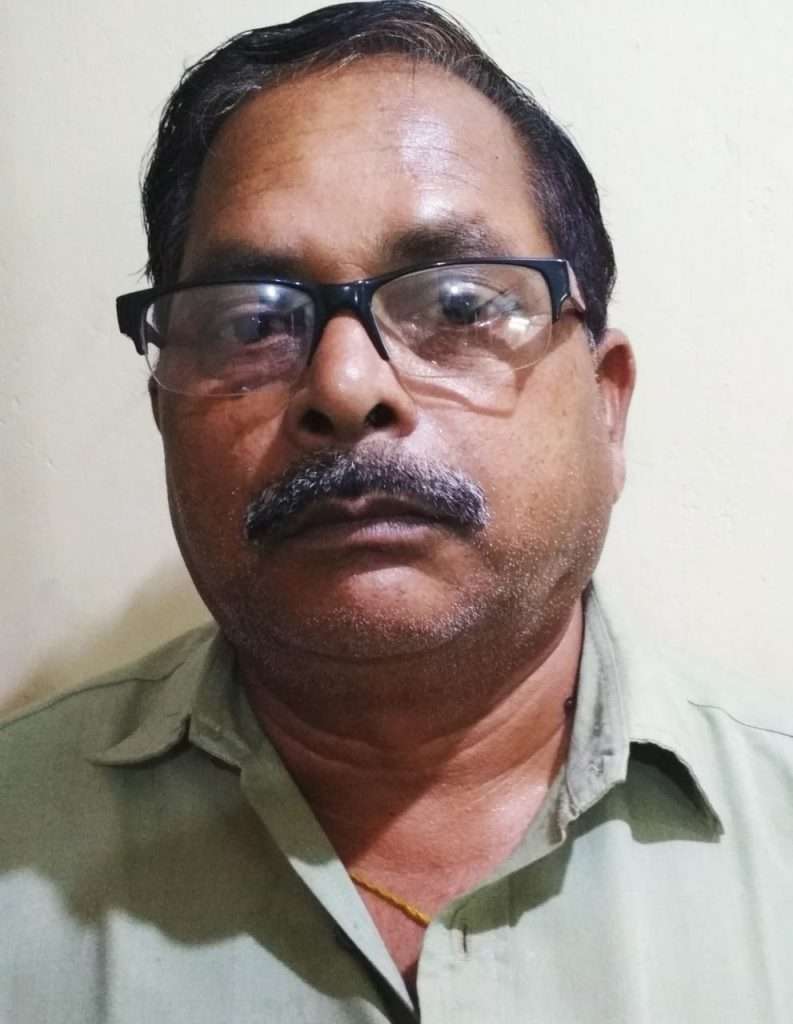 Radhakanta Seth is an Income tax officer in Sambalpur. He is a freelance writer and his articles have been published in some Oriya dailies like Sambad, Samaj, Dharitri, and English dailies like The Telegraph and in a sociological journal 'Folklore' published from Kolkata.
He can be reached at [email protected]