Among the 12 different decisions in the last cabinet meeting of the Odisha Government in 2020, besides reservation in engineering/medical seats in government institutions for government school/college students the other issue that bears extraordinary significance is to provide a transparent and corruption-free Governance.
In this decision, public representatives starting from Sarapanchs to the higher level like the chief minister and cabinet ministers should make available their property statement in the public domain. All the government servants starting from the entry-level to the chief secretary should also make available their property details in the public domain. All these details by the public servants and representatives should be sent to Lokayukta annually.
This step was inspired by earlier transparency, teamwork, technology, and timeliness (5T) initiative in post-assembly election 2019 by Sri Naveen Patnaik Government in its 5th term. The BJD government in Odisha made this '5T' agenda to transform governance in all departments so that it would bring big transformational and institutional level changes. This agenda includes the functioning of various public offices and remaining transparent in expenditure, tender, and contracts.
The aim also is to apply technology to inform citizens by improving the delivery of services and get their feedback. Along with 5T, this new cabinet decision if implemented properly and honestly, will be one of the major milestones in fighting corruption in the state administration which was pending for decades. Many people in Odisha, even some critics privately, agree that Sri Naveen Patnaik runs relatively a good Government and has not compromised in many cases.
There were many examples when MLAs and even cabinet ministers were shown the doors on corruption charges by Sri Naveen Patnaik. Action against corrupt officials is also time to time taken, though the system needs still lots of improvement to reach the ground level. For instance, the vigilance action carried out against corrupt individuals in Odisha has a lower conviction rate.
During 2015-2019 more than 50 % of the people who were caught under the prevention of corruption of 1988 were acquitted by the court, as the conviction rate of vigilance cases in Odisha was around 40-48 %. When we compare with the national level, like the Central Bureau of Investigation (CBI) had a conviction rate of around 70%, that of the Enforcement Directorate (ED), which looks on economic crimes had a conviction rate of 93 % in 2019. Even when we compare with a state like Madhya Pradesh, it had a conviction rate of 73 %. Tamil Nadu had also a conviction rate of above 70 % in 2019.
Moreover, a few reports suggest cases under the prevention of corruption in Odisha had dropped 38 % since 2015. Many people in Odisha think many of the cases under the prevention of corruption that catch state-level media highlight in Odisha, subsequently get an acquittal or lighter punishment. It is also true that Odisha is not the only state, there are other states which suffer from low conviction rate and few of them are worse than Odisha, but it should not be an excuse for good Governance.
There are many areas that the BJD Government still needs to work seriously even after continuously ruling for more than 20 years. One major concern has been always the nexus between Government officials, political party workers, and contractors/builders, which is one of the primary causes of corruption in Odisha on the ground. The latter two are not getting addressed much and the 5T Department and state Government must include all the contractors/sub-contractors who have multiple business interests to convert black money to white by getting assistance from politicians and corrupt officials at the district and state level.
These individuals try their best to hide under political workers and leadership by aligning themselves with the ruling parties. At the block level, contractual work is highly political. The nexus which had shown some improvement in the first and second term of the Naveen Patnaik is again getting momentum.
Nexus between local political leaders and block/panchayat level contractors are getting more and more prominent in the past 5 years. At the same time alliance between local liquor manufacturers and the local politician is a day-to-day affair in all the districts of Odisha. Farmers' Mandi in the panchayat or village level during procurement of paddy exposes another kind of corruption in Odisha.
Farmers not only lose 5 -20 % of their paddy in the name of quality of paddy and other charges but also many districts report corruption during the purchase of paddy bags. Another nexus exists between rice millers, officials, and local politicians. The present decision is also not clear about other Government employees like teachers, clerks, engineers, doctors, judges, drivers, etc. whether these people will be included in this category! Many vigilance raids have included engineers, and even clerks and drivers, who were close to politicians, officers, and engineers.
Nevertheless, the initiative by the Odisha Government to make mandatory for submission of the annual property list for elected representatives and Government employees is appreciated in the first place. And hope it will be expanded to other grey areas as mentioned above and 5T will include those Departments that serve the common and marginal people as well as farmers.
(The views expressed are the writer's own)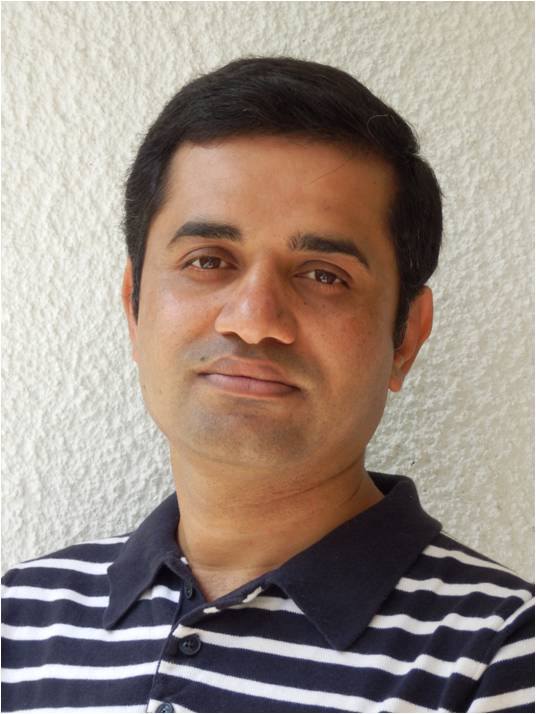 Digambara Patra, M.Phil, PhD
Professor Department of Chemistry
American University of Beirut
Beirut, Lebanon
Web: https://myprofile.aub.edu.lb/dp03
( Images from the net )