Phanindra Pradhan
Sambalpur, Jan 07: The renovation and conservation work of the house of doyen of Assamese literature, Lakhminath Bezbaroa, located at Nelson Mandela Chowk in Sambalpur city is going to complete soon. The Indian National Trust for Art and Cultural Heritage (INTACH), which is carrying out the renovation work, has planned to hand over the renovated building to the Tourism Department by the end of February this year.
Bezbaroa lived in Sambalpur for two decades from 1917 to 1937. He had constructed his own houses in Sambalpur in the year 1924 and was living in one house and using another house as his office.
Currently, the INTACH is renovating the building, which was used by Bezbaroa as his office.
Member of INTACH, Sambalpur Chapter, Deepak Panda said the renovation work of the building is almost complete. The building will be converted into a library-cum-museum. Collection of books of Bezbaroa and books on Bezbaroa besides other items related to Bezbaora which will be displayed in the building is underway, he said.
He said, the death anniversary of Bezbaroa is on March 26. They are planning the inauguration of the building on March 26 this year, he said.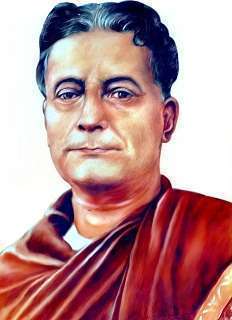 The renovation work began in December, 2018. The renovation work was supposed to be completed by the end of June last year. However, the completion of the renovation work has been delayed due to the Covid crisis.
The INTACH will start renovation of another building, where Bezbaroa was living, after inauguration of the renovated building. While the Odisha government has sanctioned Rs 55 lakh, Assam government has sanctioned Rs 50 lakh for renovation of the two houses.
Earlier, the houses had been planned to be demolished to pave way for the development of a rotary junction at the Nelson Mandela Chowk. However, the proposed demolition was opposed by a group of people. Even the Cultural Affairs Minister of Assam, Naba Kumar Doley, and Media Adviser to Chief Minister of Assam, Hrishikesh Goswami visited Sambalpur in 2017 after the news regarding the demolition plan of both the houses was reported in the media. They also called on the Odisha Chief Minister, Naveen Patnaik over the issue. Subsequently, a decision was taken to modify the design of the rotary junction and preserve both the houses.