Phanindra Pradhan
Sambalpur: University, the universe, and universal man are interconnected and if the University fails to produce a universal man, then the university is nothing but dull matter, said Odisha Governor, Ganesh Lal while speaking on the occasion of the 31 convocations of the Sambalpur University on Friday which was held after a gap of two years.  
The Governor also appealed to the students of the varsity to serve the nation with sincerity and honesty to take the country to a greater height. Reminding the graduating students about the support of the institution for their success, the governor said to the students that it is now their responsibility to help in the growth of the institution and region.
Chairman of Odisha Skill Development Authority, Subroto Bagchi urged the students to develop decision-making skills. He said, life is an endless process of decisions making and it is a consequence of the decisions we make that unfold our destiny.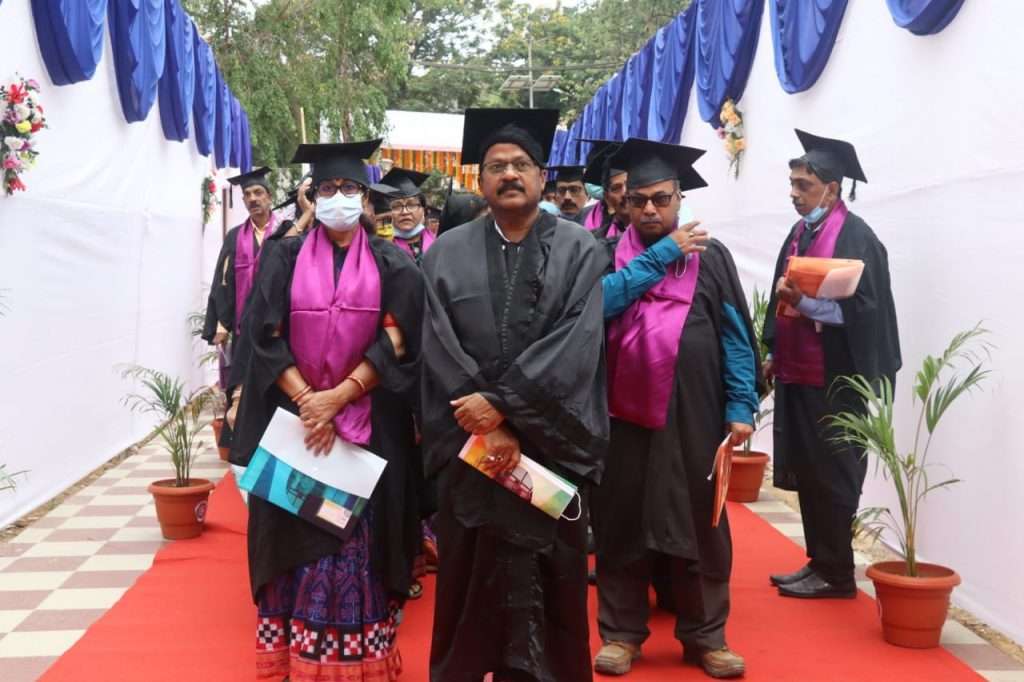 Speaking to the students about leadership skills, Bagchi said, leadership is not an inherited trait. Leadership is a skill that everyone can develop.  Great leaders are the result of consistent practice. In this act of practicing leadership, the starting point in an aspiring leader is to see the leadership trait in others, he said
As many as 184 students were awarded Ph.D. and post Ph.D. degrees during the 31st convocation of the varsity on Friday. Similarly, 101 students were endowed with gold medals for their performance in different fields. Moreover, the university also conferred honorary D.Litt  on renowned hockey player Ignace Tirkey and Bhubaneswar-based entrepreneur, Subhash Gupta during the occasion.
Vice-chancellor of the varsity, Sanjiv Mittal delivered the welcome address during the occasion. "Having obtained NAAC "A" grade, Sambalpur University is in the process of the third cycle of NAAC accreditation now," said Mittal and express hopefulness that the varsity would upgrade its ranking to "A++" 
Among others, Registrar of the varsity, Nruparaj Sahu, vice-chancellor of GM University, N. Nagaraju, vice-chancellor of VSSUT, Banshidhar Majhi Dean & Principal of VIMSAR, Jayashree Dora were present during the occasion.