Kundan Lal Saigal – popularly known as K. L. Saigal was an outstanding singer in Indian films in the '30s and '40s of the last century. Also, he was an actor. He was the first superstar of the Hindi film industry. People lovingly called him Saigal Saheb.
Saigal was born on 11th April, 1904 in Jammu. His father Amar Chand Saigal was a tahsildar. His mother Kesar Bai Saigal was a deeply religious lady and lover of music and songs. His mother did cast an influence on young Saigal who went on to become a well-known singer.
During hisyounger days Saigal was shy and naiveman. It may here be mentioned that shy persons become great persons in later life. Mahatma Gandhi, Dilip Kumar, Lal Bahadur Shastri and many others are examples. Saigal's father was annoyed with his simpletonson. Saigal dropped from school and started earning as a railway time keeper.
Later he worked as a salesman in Remington Typewriter Company. Saigal's was a life of struggles. He moved to Calcutta. B. N. Sircar's New Theatres gave him the opportunity to become a singer-actor. He worked there on a monthly salary of Rs. 200. In Calcutta, Saigal's contemporaries were Pankaj Mallick, K.C. Dey, and Pahari Sanyal.
Saigal's first film was Mohabbat Ke Ansu followed by Subah Ka Sitara and Zinda Lash. These films were released in 1932. Then Saigal acted in many films – Yahudi ki Ladki (1933), Puran Bhagat, Chandidas, Rooplekha. Young LataMangeskar along with her father after seeing Saigal's Chandidas conveyed to her father that she wanted to marry K. L. Saigal. Her father replied that when she will attain marriageable age, Saigal would have become an old person.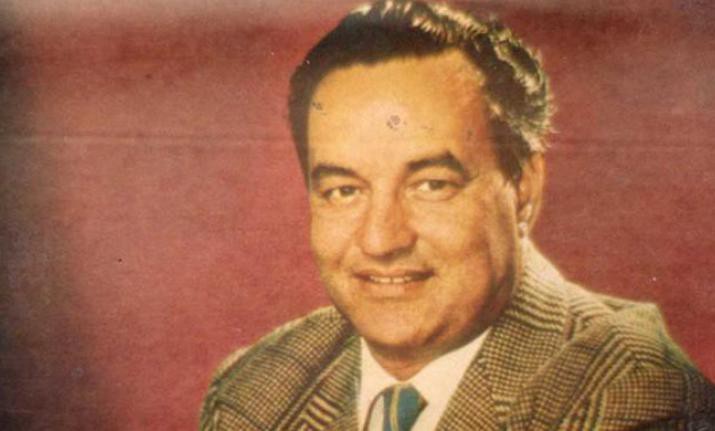 Then cameDevdas in 1935. It is a celluloid version of SaratChatterjee's immortal classic Devdas. It is a tragic role. Saigal was selected for the role and performed it well. The novelist SaratChatterjee personally was present on the sets. Saigal was more popular as a singer. A critic evaluated his songs and said:
"If a miracle might be defined as a truth of higher order; then K. L. Saigal's singing must be classified as its prime example."
That means Saigal's singing was miracle. He was an immortal singer. Singing was an in born quality in him. In film Tansen he objected to a song which was sung by the heroine not according to the rule. His most favourite song was – 'Babul Mora Naihar Chhoto Jaye' (Street Singer). It has double meaning – one is the circumstance in which the newly married bride is leaving her father's house.
And the second is the time of death when the soul is leaving the body. Saigal had requested to play this song in the procession of his funeral after death. And actually, this song was played in his funeral after his death. Saigal was a natural singer. On the sets itself, he was singing while acting. Acting and singing were going together. Some of his best and memorable songs were:
Karun kyaa asnirasbhayi (Dushman)
Dukhke din abbitatnahin (Devdas – 1935)
So ja Rajkumari so ja (Zindagi)
Jab dil hi toot gaya, mein jee ke kya karenge (Shahajahan)
Maalum natha kiitni muskil hain meri rahen.
Armaan ke bahe aansoo Hasratne bhari aahen (Shahajahan)
Diya jalao – (Tansen)
Do Naina Matware – (My Sister)
We do not know what made Saigal addicted to alcohol. He became so addicted that he could not sing if he did not consume alcohol.Saigal died in his ancestral city of Jalandhar on 18th January, 1947 at the age of 42. He was survived by his wife Aasha Rani and three children, one son Madan Mohan and two daughters Nina and Bina.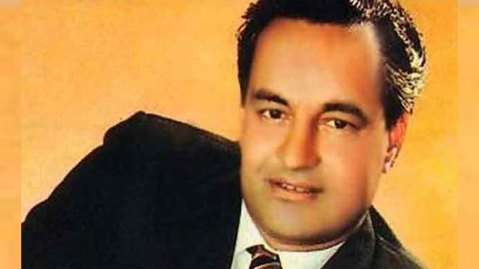 Saigal left a deep impact on later generation singers – Mukesh, Mohammad Rafi, Kishore Kumar, LataMangeskar. They idolize him as their guru. The Indian people revered him like anything. K. L. Saigal was the predecessor of later greats like Ashok Kumar, Dilip Kumar, Dev Anand, Raj Kapoor and others. On hearing hisname these great stars become dumbfounded. They couldnot speak anything when standing before Saigal, they simply revere him.
Such was Saigal – Kundanlal Saigal – the eternal and immortal singer. The radio channel All India Urdu Service gives respect to Saigal Saheb everyday by airing at least one song of Saigal. In fact, this is a tip of ice berg of respect to Saigal. Saigal was so great that we can not give enough respect to him.
The only notable respect would be if we do the revival of his songs, singing, and acting talent. Saigal's talent was a renascence of wonder and we should bring a renaissance of Kundan Lal Saigal. That will be a fitting tribute to him.
(The views expressed are the writer's own.)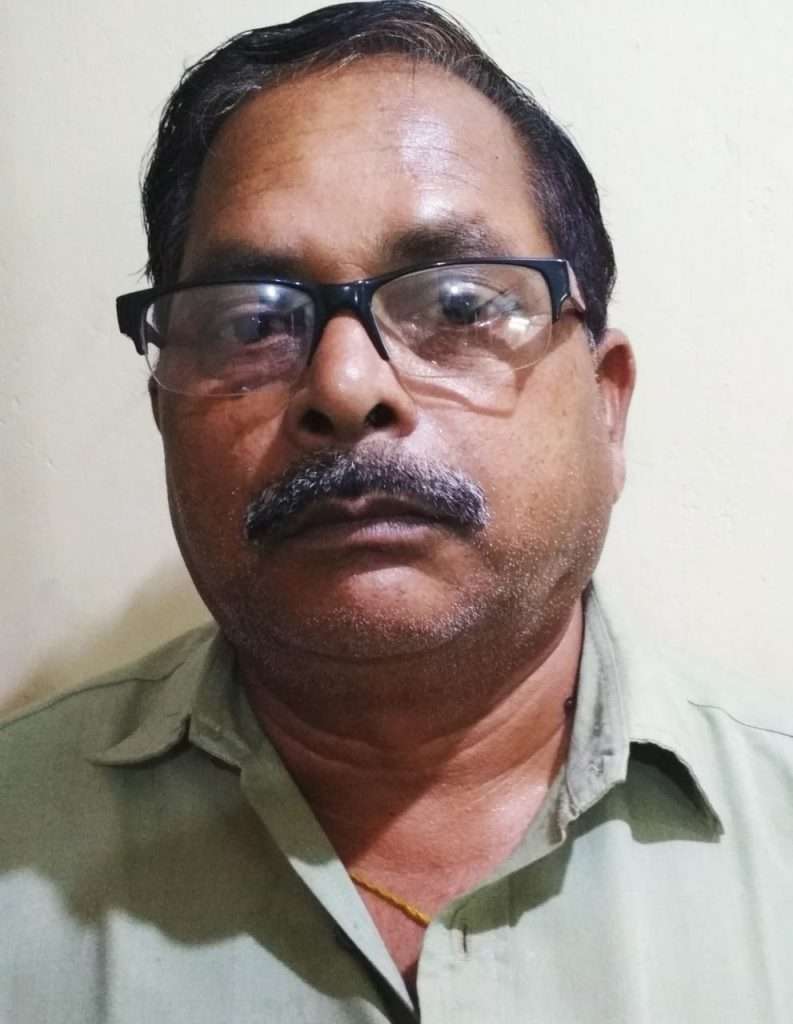 Radhakanta Seth is an Income tax officer in Sambalpur.  He is a freelance writer and his articles have been published in some Oriya dailies like Sambad, Samaj, Dharitri, and English dailies like The Telegraph and in a sociological journal 'Folklore' published from Kolkata.
He can be reached at [email protected]
( (Images from the net)