Kaun Banega Crorepati – popularly known as KBC is a marvelous programme being aired in Sony Television now. It is a knowledge game-show being anchored by the great Amitabh Banchan. The idea of this game show is borrowed from the British programme – who wants to be a millionaire ? But the Indian version is fundamentally a different me.
Amitabh Bachan needs no introduction. His father Late Haribans Rai Bachan was an English Literature professor. Moreover he was a poet of 'Madhusala'. So the legacy is already there for Amitabh Bachan. And he himself is a great star of Indian Cinema. Amitabh is an international figure. With such background, he has landed as an Anchor of KBC – now the eleventh version.
KBC is an interesting and exciting programme. It is knowledge-based programme consisting of multiple-choice objective type questions. One choice will be answer. It will be proceeded by a fastest finger first to come to the hot seat.
The main thing is anchoring. And the anchor is a great person. Success is full guaranteed by his presence. Still then I have some reservations as to his presentation and the programme.
Apart from the game show there is enough scope for conversation between the participant and the Anchor. No doubt Amitabh is a talkative person. His talking power comes from his status, and not from his knowledge. His standard of conversation is not high. He has no in-depth knowledge on any subject. He is conversing in shallow water; not in deep water. Frankly speaking, it is a world of mediocrity and mediocrity has a vested interest in maintaining status-quo. Very often, he speaks of trivial matters. He is no intellectual . very often he quotes from his father's poetry. He cannot go beyond that. Being a Poet's son something more is expected from him. His films are also without story – Coolie, Don, Mr. Natwarlal, Khuddar, Amar Akbar Anthony. These are fashionable films without sensibility. Moreover, he is an imitation of the great Dilip Kumar, the thespian. But compare Dilip Kumar's films like Madhumati, Devdas, Daag, Uran Khatola, Aadmi, Babul etc. with Amitabhs films. Has Amitabh learnt anything from Dilip Saheb ?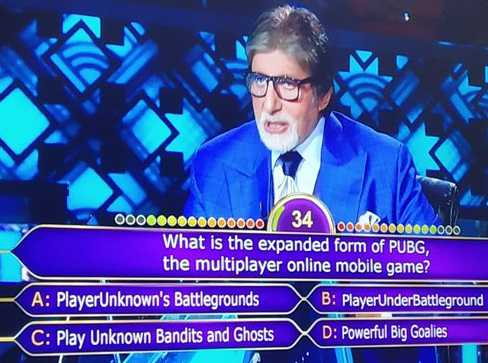 So far as programme is concerned the questions are of trivial nature (trivia's) only some questions of later stage of high amounts prize are real genuine questions. The participants are also of average standard. They have no in depth study. Moreover, as Indian they should have enough knowledge of Scriptures like Ramayana, Mahabharata, Puranas, Vedas, Upnishads. This is very shocking. We have become moderns. We are forgetting our own heritage and culture. Is it not a matter of shame ?
Another thing is advertisements. There are so much advertisements that it seems that the programme is testing our patience. Anchor is taking too much time in talking personal things of the participant, which are irrelevant for the programme. Amitabh Bachan is an outspoken gentleman. In this world nobody is infallible. Everybody is fallible. Everybody has limitations. And so also, Amitabh as a personality. Amitabh has fired the imagination of the Indian people. But that does not mean he is faultless. The Indian people are so naïve that they are accepting things without asking. It may be mentioned that there are some other persons like Rajat Sharma of 'Aap Ki Adalat' fame and Annu Kapoor of 'Mastii' Channel. Their style of talking and speaking is also natural and lovable.
Anyhow, KBC is enjoyable. But it should continue for a longer time like its British counterpart.
(The views expressed are the writer's own.)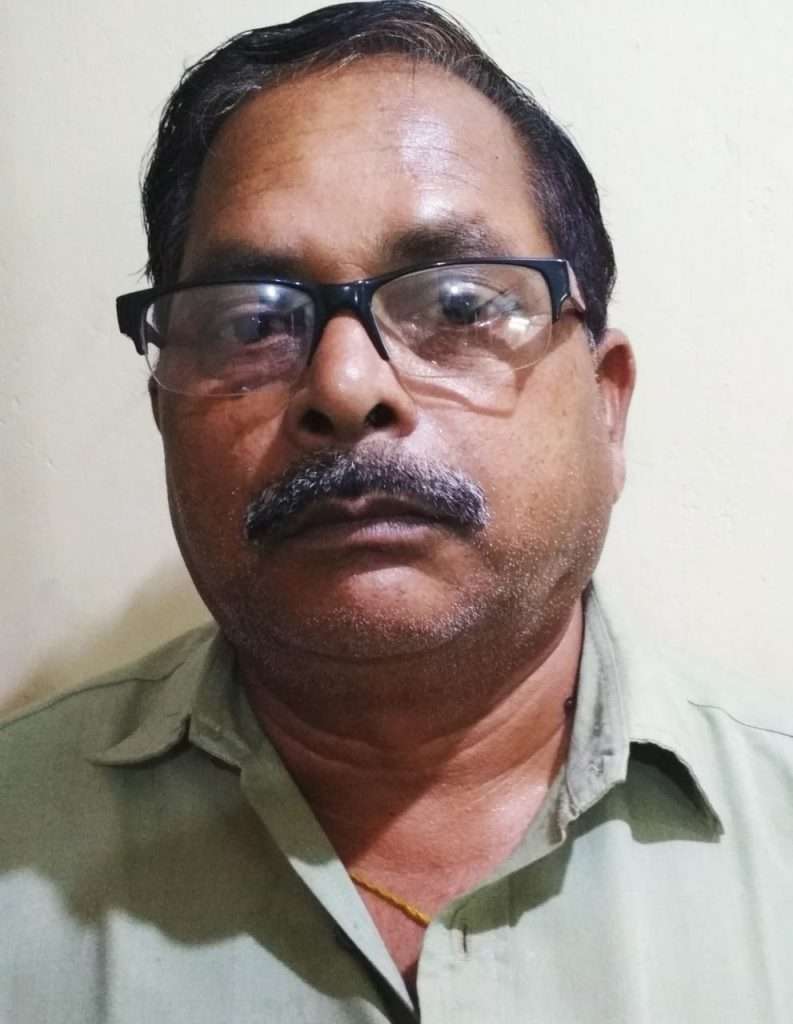 Radhakanta Seth is an Income tax officer in Sambalpur.  He is a Freelance writer and his articles have been published in some Oriya dailies like Sambad, Samaj, Dharitri and English dailies like The Telegraph and in a sociological journal 'Folklore' published from Kolkata.