RAJESH PATTNAIK
Masi Hantala is the rising Judo champion of Malkangiri district of Odisha. Masi, is a18-year-old single parent tribal boy from one of the most unreachable and Naxal affected interior village (Swabhiman Anchal) of Malkangiri. He is studying in +2 and resides at AOMAA (All Odisha Martial Arts Academy), Malkangiri. He lost his father at the age of six years. His widow mother and elder brothers earn from forest produce and sessional farming, which is just enough for hand to mouth existence. He is from a below poverty line family. Even after living in miserable conditions his spirit did not die, rather he preferred to struggle and now he has been able to create an identity for himself and had represented the state at the National level. He participated in the National and State level 'JUDO' championship. He has continuously won gold medalsfrom 2011 to 2015 at State Level and wonGold Medal at National Level Judo Championship in the year 2015 and even broke a nine-year-old record. So far, he has won six Gold medals at State level and one Gold medal at National level Judo Championship.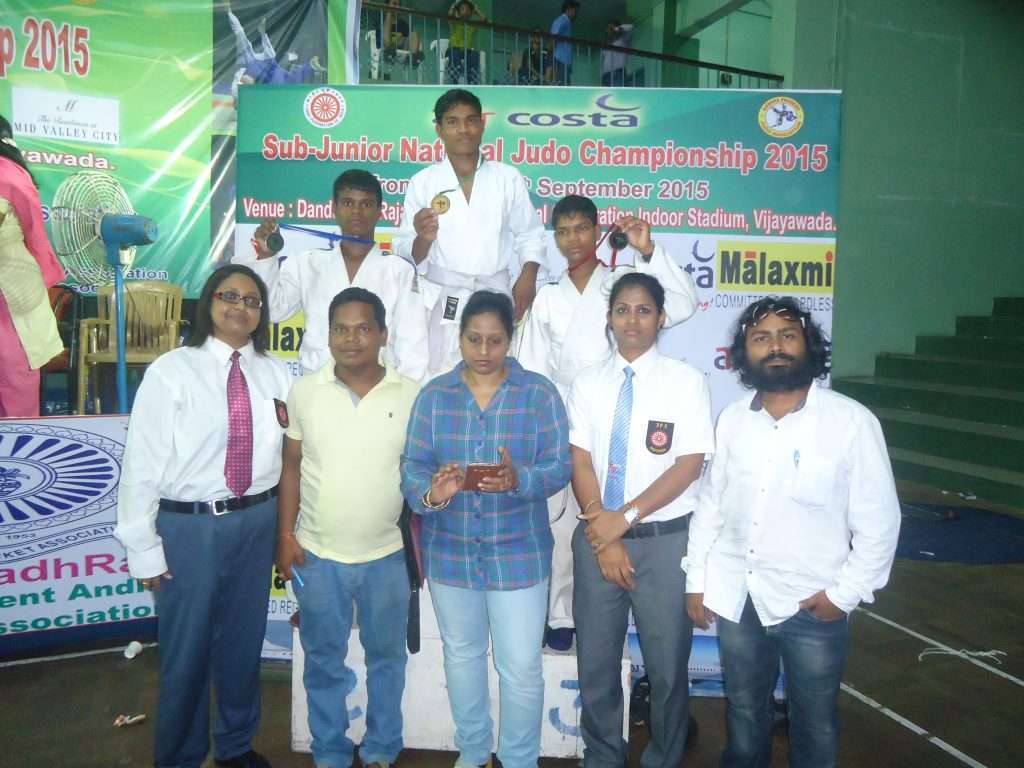 Paparmetla under Chitrakondablock is one of most unreachable area of Malkangiri. It comes under Swabhiman Anchal. Swabhiman Anchal is a portion of Chitrakonda block under Malkangiri district of Odisha. There are 151 villages in this area under 10 Gram Panchayats. Tribal inhabitants of Swabhiman Anchal were previously known as belonging to the cut-off-area (Bichhinnanchala). Odisha Chief Minister Naveen Patnaik inaugurated a bridge called Gurupriya Setu of the length of 910 meter on July 26, 2018 and named this area as Swabhiman Anchala. After construction of Gurupriya Setu, 26 villages of Papermetla panchayat and 25 villages of Badpada panchayat of Chitrakonda block have been connected to the mainland.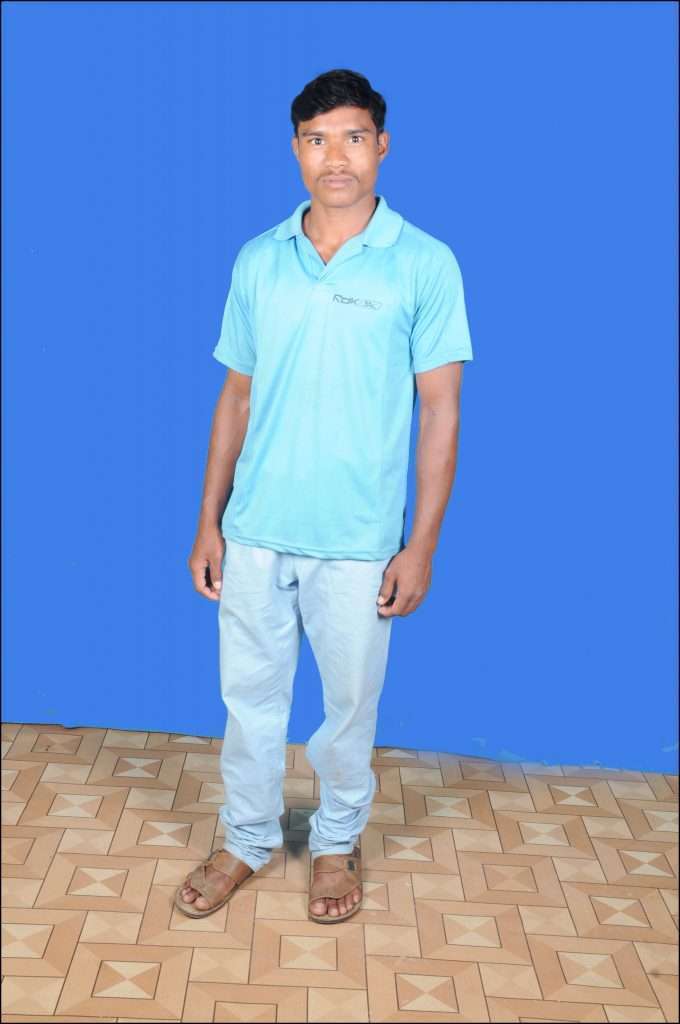 However, 100 more villages in the cut-off region are yet to be inter-connected. Most of the villages are in Balimela water reservoir. Masi was born in this village in a 'Dangaria Kandha' family on January 15, 2002. His parents' names are Rupa Hantala (Father) and Nilam Hantala (Mother). His five siblings (three brothers and two sisters) are married and live with their own families. His mother is now alone. After death of his father the family became vulnerable. Masi used to graze cows in his village and he had never entered a school in his life.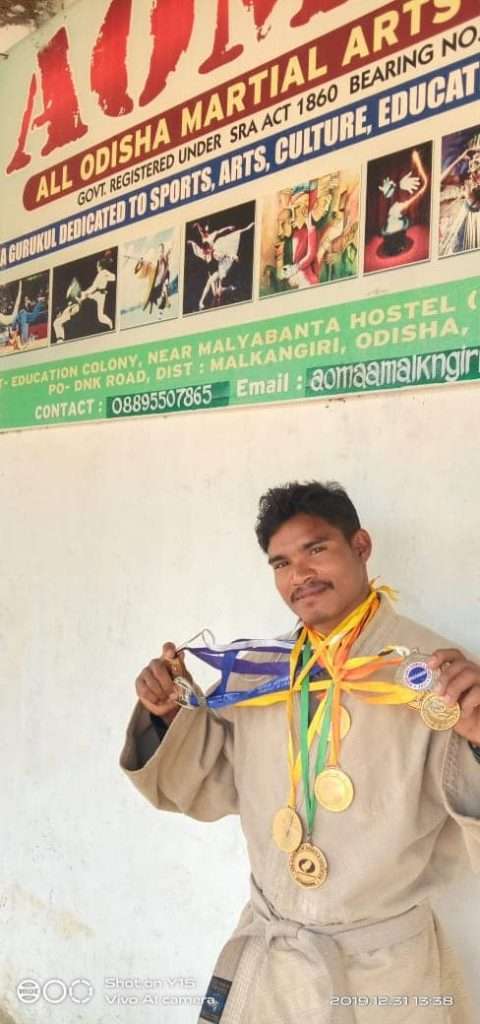 In August 20, 2011, a new sun rose in his life. He got a message from a Anganwadi worker that Mr. Balwant Singh, former Collector cum District Magistrate of Malkangiri is going to support single/no parent child. He started his journey towards Malkangiri with his elder brother. Even heavy rains did not deter him and he finally set foot at the District Headquarter at around 8 pm and stayed at the Malyabanta Boys Hostel. His brother went back the next day. Next day he met to Mr. Balwant Singh with some other children. He was provided accommodation at Laxman Nayak Boy's Hostel, Malkangiri and was admitted in Bengali Primary School, DNK, Malkangiri in standard 4. In 2011 he came in to contact with Mr. Binash Kumar Mishra, Secretary of AOMAA. Masi had not heard about martial arts till then. He fell in love with it when he saw the techniques demonstrated by Mr. Mishra, who is his coach now. Along with his studies he started his martial arts training from AOMAA which was free of cost. From that day onwards he has never looked back, rather he worked hard and passed milestones one by one.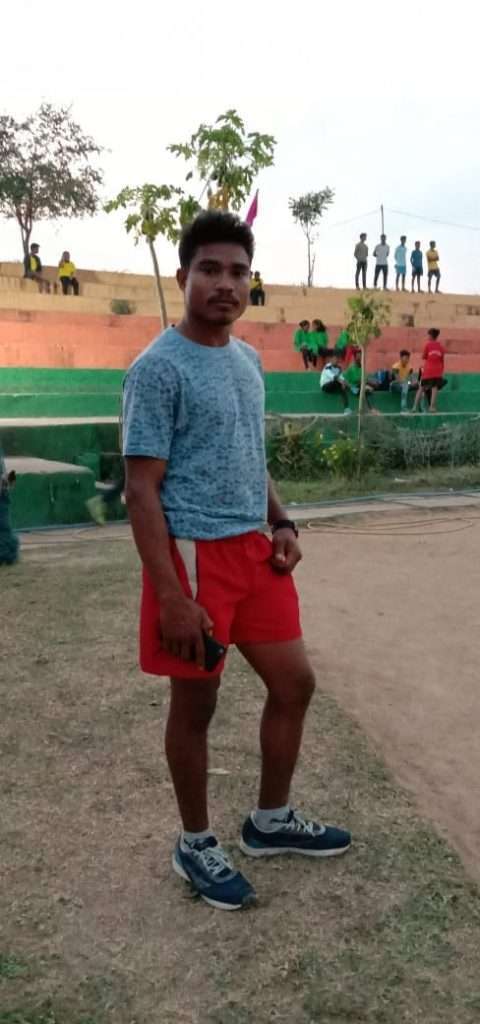 After months of training the time came to put his new skills to the test in a real tournament. Masi was naturally nervous. But Mr. Mishra encouraged him by saying, "Please have some faith, get in there and use the move that I've taught you." Even though he was not completely sure about his capabilities, he decided to trust his coach and get into the ring and give it his all. Then came the time that all Judo players eagerly wait for. He won Gold in State Level Judo Championship 2011 (Paradip). He was very happy at his first success in his very first attempt. Later on he won Gold in 2012 (Sambalpur), 2013 and 2014 (Ganjam) and in 2015 (Sambalpur) Gold & Silver at State Level Sub Junior Level. Similarly he participated in National Level Judo Championship in 2011 (Assam), 2013 (Cuttack), 2014 (Chennai). Finally he achieved another milestone in 2015 National Judo Championship by winning Gold Medal in Sub-Junior category. He qualified to participate in trial for International Judo Championship, but again it was very difficult for him and AOMAA to arrange for the required money, judo equipment and documents in time.
This was not the first time that the organisation AOMAA has faced financial problems to send their state level or national level sportsperson for higher competition. Still the organisation fights for a brighter future of tribal children of Malkangiri.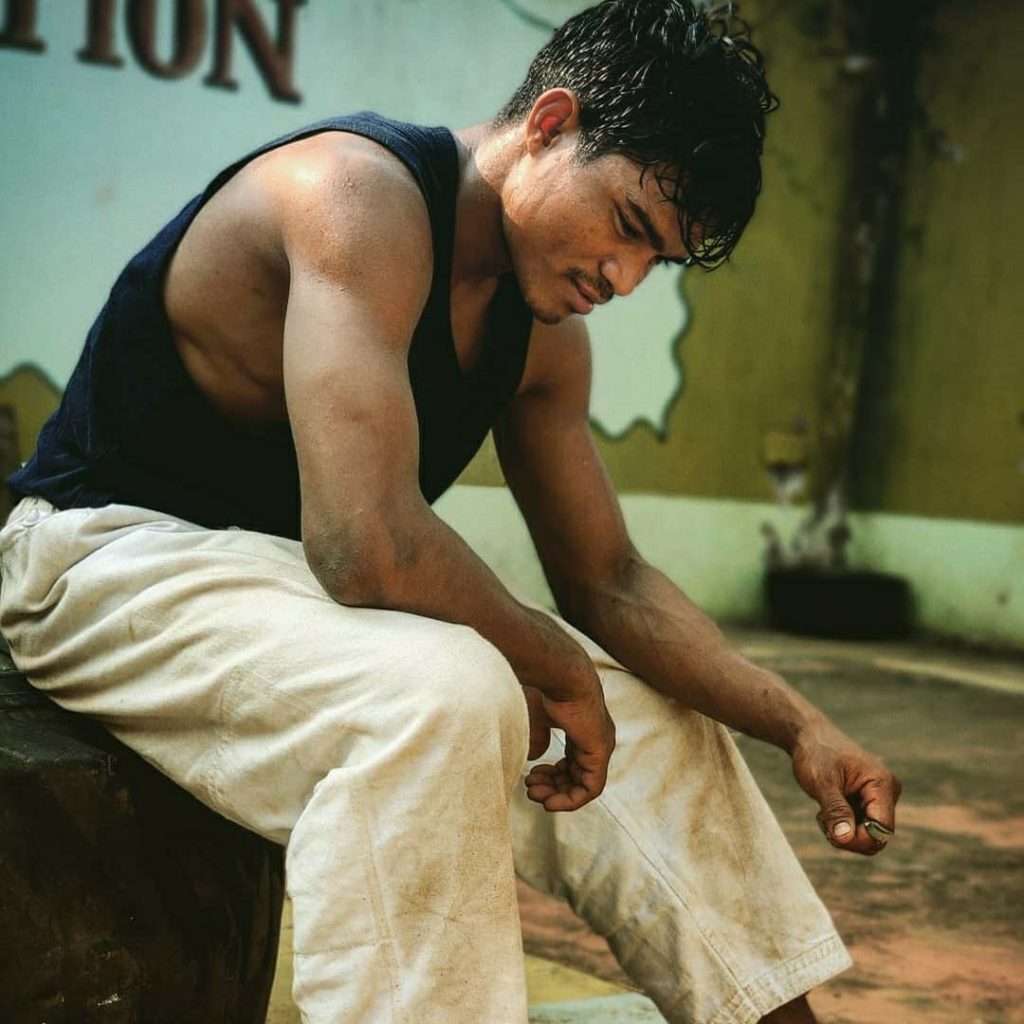 Masi says that he will not forget the personal support of Mr. Rama Krushna Gonda, PA-ITDA and Mr. Santosh Rahta, DWO due to whom children like him are participating in different competitions.  'he' is very happy at his achievements but also feels sad that he is not able to participate in national level forums due to financial crises.'the champ' is thankful to Mr. Balwant Singh and Mr. Binash Kumar Mishra because of whom today he is studying and doing something for his country. His coach Mr. Mishra says that Masi has achieved success because of his hard work, commitment and love for martial arts.  Masi says,  "My aim is to participate in the Olympics and represent my country and win a gold medal".