Meera Bai was a woman Saint of the 16th century. She was an ardent Bhakta of Lord Shri Krishna. She was believed to be the wife of Lord Shri Krishna. Meera Bai was born into a Rathore Rajput royal family in the year 1498 in Kudki, Kingdom of Marwar (Prasant day Rajasthan, India) and died in 1547 at the age of 48 or 49 at Dwarka, Gujrat.
                Meera Bai's life was legendary. So her facts about life are based on legends. Authentic information was not available regarding her real life which was mysterious. Even some of her writings are also not of her. Despite that, it can not be denied that she was a real devotee of Lord Krishna. Meera Bhajans are widely popular in India. A Krishna Temple in Chittorgarh fort is dedicated to Meera Bai's memory.
                Rana Sanga, the brave fighter who was feared by Babar's soldiers, was the father-in-law of Meera Bai Rana Sanga fell in the battle of Khanwa – Succumbed to battle wounds. Meera Bai had married Bhoja raj, who had also died. Now Meera was helpless. After Rana Sanga's death, his son Vikram Singh tortured Meera Bai and also tried to kill her. But every time she escaped miraculously. After all, she was a devotional woman. Nothing could hurt her. Meera Bai left the kingdom of Mewar and went on pilgrimages. In her last years, she lived in Dwarka or Vrindaban. It is said – she miraculously disappeared by merging into an idol of Lord Krishna in 1547. Meera Bai dedicated her life to Krishna's consciousness.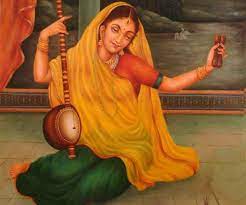 Meera Bhajans are famous in the world of devotional literature. Paayoji maine Ram rattan dhan paayo. (I have been given the richness of the Lord's name blessing) Meera's poems are lyrical padas in Rajasthani Language. Three are no surviving manuscripts of her poetry. The largest collection of her poems is in 19th-century manuscripts. John Stratton Hawley cautions – when one speaks of the poetry of Meera Bai then there is always an element of an enigma. There must always remain a question about whether there is any real relation between the poems we cite and a historical Meera. Meera's style combined impassioned mood, defiance longing, anticipation, joy and ecstasy of union, always centred on Krishna.
"My Dark one has gone to an
Alien land
He has left me behind,
He has never returned, He has never sent
Me a single word.
So I have stripped off my
Ornaments and jewels and
Adornments, cut my hair from my head.
And put on holy garments, all on
His account, seeking him in all
Four directions.
Meera – unless she meets the Dark
One her Lord, she does not even
Want to live.
Meera's Bhajans are marvellous and
Meera Bai was also Marvellous.
(The views expressed are the writer's own.)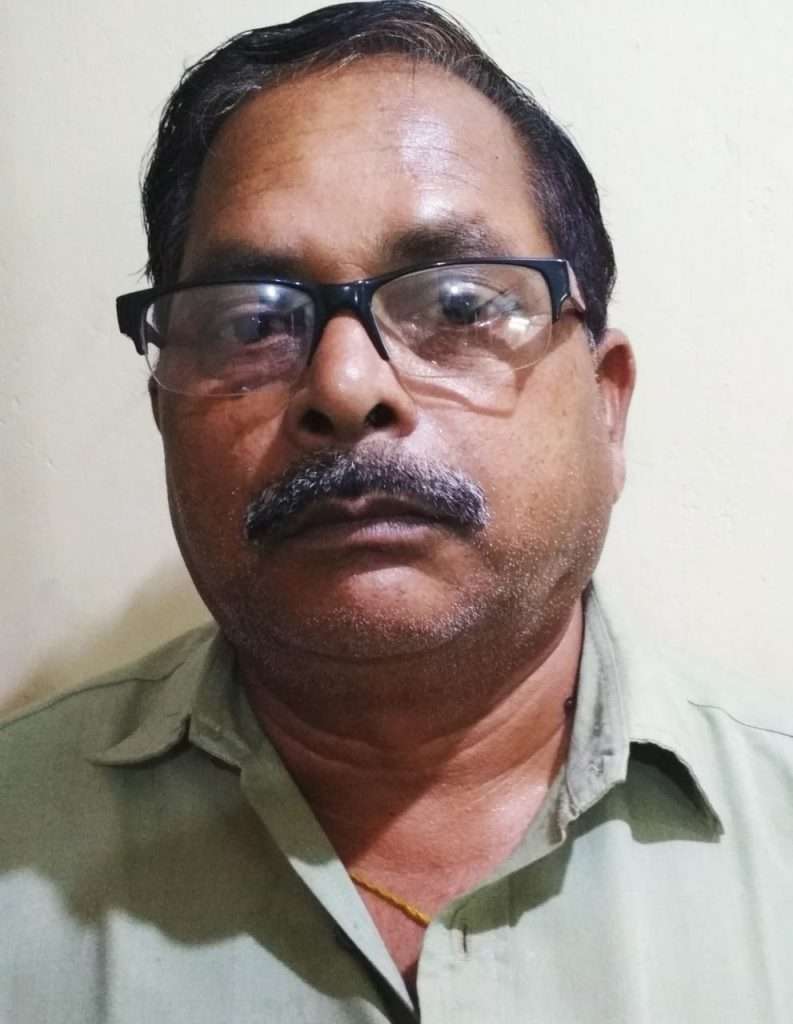 Radhakanta Seth is a former Income tax officer in Sambalpur. He is a freelance writer and his articles have been published in some Oriya dailies like Sambad, Samaj, Dharitri, and English dailies like The Telegraph and in a sociological journal 'Folklore' published from Kolkata.
He can be reached at [email protected]