Michel platini is a former football player of France. He was born on 21 June 1955. Platini is regarded as one of the greatest footballers of all time. Platini won the ballon's or three times in 1983, 1984 and 1985 and came seventh in the FIFA player of the century vote. He was a prolific goal scorer. He played for the clubs Nancy, saint etience and Juventus, He was pivotal player of France national team that won the 1984 European championship. He was the top scorer and best player in this tournament. The French side under him reached the Semi-finals of 1982 and 1986 world cups. His eminent team mates were Giresse, Fernandez and Jean tigana. All these players along with platini formed the magic square of the French team in the 1980.
After retirement, platini became the coach of French national team for four years. From childhood, Football was passion for platini. When he was a child, his father advised platini and said – if you are interested in playing football, don't run after the ball. You can not run after it because ball moves faster than you. So try to control the ball with your feet. That's why it is called Football. Platini remembered his father's statement and applied it and mastered it throughout his career. Platini played beautiful football his behaviour on the field was gentle. So the may be called a gentleman player. His elegance is lovable and praiseworthy. Platini played some brilliant matches. One such match was against Italy on 08.02.1978 He beat Italian goal keeper Dino Zoff from two direct free kicks.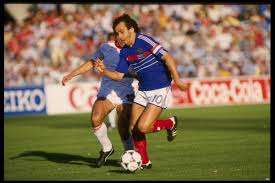 The first being ruled out because the referee had not blown the whistle. The retaken free kick was blocked by the defensive wall, but minutes later, platini netted from other free kick danny zoff was out witted by platini. That became a talk of the town in Italy and Italian television. Platini appeared in 1978, 1982 and 1986 world cups. Both in 1982 and 1986 world cups, France in 1982 world cup France met West Germany, in the semi-final. It was not only one of the greatest match but one of the saddest match in world cup. German goal keeper herald Schumacher collided with pattrick battiston, who became unconscious on the field. Still then the referee did not give a penalty. It is the most unfortunate event in world cup history.
This is one instance of weak administration of football. West Germany should have been banned from the international tournaments. A Sensible spectator, even today, is shocked by this incident. Why FIFA was so apathetic? In the 1986 world cup, France-Brazil match was a thing to see. Careca scored for Brazil. Platini equalised. The game went into penalty shoot out. France won 4-3. In the semifinal france lost to west germany. Platini, although an outstanding player, rued the glory of world cup. He had to remain satisfied with the title of European champion 1984. All beautiful things are fragile in this world. Platini did all the playing in soccer; but could not get the world title. It is very sad.
The great pele commented on platini like this "He did not run a lot like cruyff and did not depend on his physique, but i liked how he was the brain organising things on the pitch. He was a player who used his head in the broder sense. The way he shone with France and Juventus and his capacity for taking free kicks made him the European Footballer of the 1980s." Zinedine Zidane, another great French player said-"When I was a kid and played with my friends, I always choose to be platini. I let my friends shares the names of my other idols between themselves." Whatever may be the other facets of his life, as a player he was flawless and admirable. In football he can not be misunderstood. Platini will remain as great as ever.
(The views expressed are the writer's own.)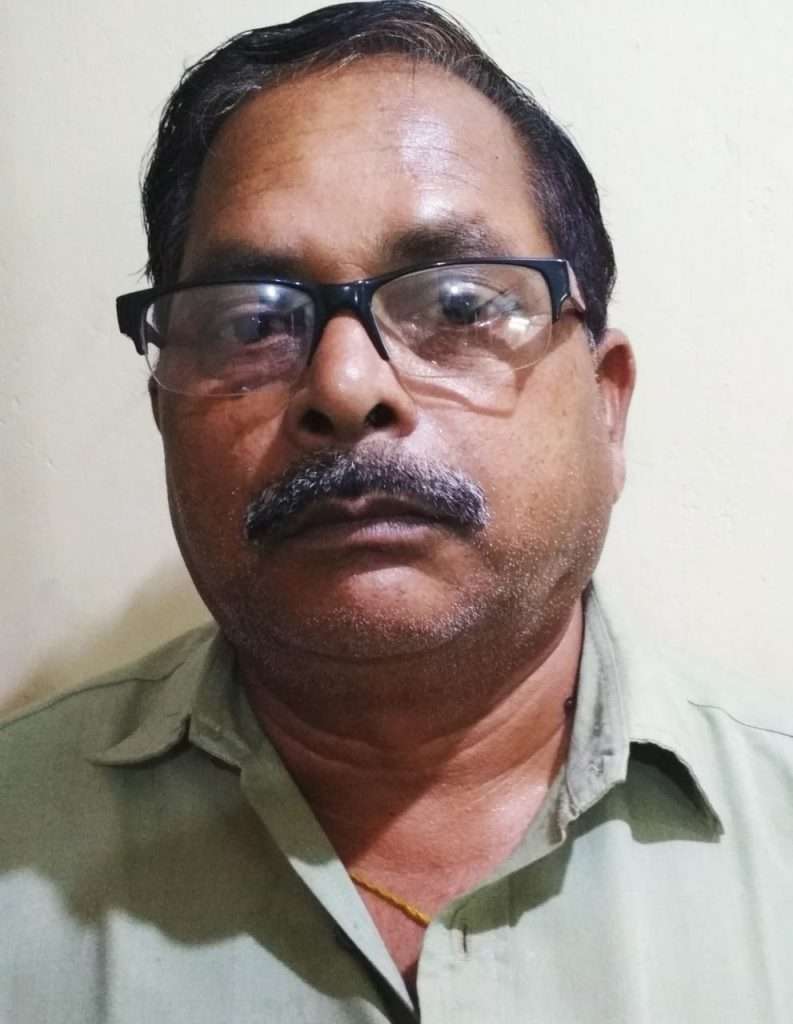 Radhakanta Seth is a former Income tax officer in Sambalpur. He is a freelance writer and his articles have been published in some Oriya dailies like Sambad, Samaj, Dharitri, and English dailies like The Telegraph and in a sociological journal 'Folklore' published from Kolkata.
He can be reached at [email protected]