In the summer of 2006, Ronaldinho was indeed the star of the Brazil football team, when it came to Germany to play in the FIFA World Cup finals. Not a year had passed when Leonardo,the AC Milan coach and a World Cup winner (1994) and a World Cup runners-up(1998), said of the twenty- nine -year-old Ronaldinho that he wasno longer the player he was. As though in response, the twice FIFA World Player of the Year award winner (2004 and 2005) and a Ballon d'Or award winner (2005) said that was not thinking of retirement at the end of the 2007 – 8 season. All this is reallysad; just about a couple of years ago, he was the darling of the connoisseurs of "the beautiful game" all over the world.
Like millions from all over the world, I took note of this genius in Brazil's quarterfinal match against England in 2002 World Cup. What a creative precision pass he gave Rivaldo, who was in the penalty box, to score the equalizer for Brazil! And virtually from the centre line, he had carried the ball dribbling past England defenders before he gave that pass. And what a spectacular goal he himself scored soon after, from a free kick from about forty yards -the winning goal! The experts debated whether Ronaldinho's free kick hit his target or the ball just happened to land in the net. For so many, many of us, the goal has remained imprinted on ourmemory. I can "see" that free kick now! ThatWorld Cup did not see a more memorable free kick.
He was red-carded just about seven minutes later, and many thought, as I did, that the referee had been a bit too harsh. I still remember the disappointment and the disbelief in his eyes. In any case, he had already won the match for Brazil. The English football scribes and the England fans could not get over the fact that England could not beat the ten- men Brazilian team in that quarter final match.
The maestro played artistic, masterly football for Barcelona during the five seasons he was with them. After many years, Barcelona became a contender for the title. That was when he joined them. He brought confidence to the team and cheer to its supporters. Hewas the happy face of football; there was always a cheerful grin on his face as he played. His energy seemed to be endless. When he played, the whole field was his territory. On the eve of a crucial Barcelona-Chelsea Champions League match, the redoubtable Chelsea coach, Jose Mourinho, not known for complimenting the opposition, said of a not-fully fit Ronaldinho that he could be dangerous even if he was only seventy percent fit! And after Maradona, he was the only Barcelona footballer, then, who was applauded by the Real Madrid, Barcelona's arch-rival, fans in their own stadium after he scored two wonderful goals. That was in the 2005-6 season.
Brazil, for ever the favourite to win the World Cup, was expected to walk away with the Cup in 2006, with such attacking players as Ronaldinho, Kaka, Adriano, Ronaldo, Robinho, and Roberto Carlos in the team. But it was going to be Ronaldinho's World Cup. That under-prepared and overconfident team, under an overconfident coach, played unattractive football and were out of the World Cup in the quarterfinals. For the first time in twelve years Brazil was not playing in the World cup final match. The one who disappointed most was Ronaldinho. His passes were abortive and awful, and his free kicks sailed well over the bar. He did not score a goal, but more importantly, he played unimaginative and unattractive football. Brazil returned home with the Fair Play award but people who were certain that they would return with the World Cup found what they returned with utterly disappointing. As for Ronaldinho, his statue, erected in his honour, just two years ago, was burnt by a mob. Incidentally, Brazil is not known for such football hooliganism, to the best of my knowledge. They were expected to win the World Cup in 1998 and in 1982 but they could not. But the team did not seem to have faced such hostility when they returned home.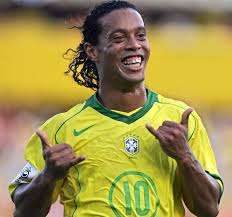 World Cup finals create and destroy reputations. Arguably, his two headers in the 1998 World Cup final made Zinedine Zidane. And most certainly, his performance in the quarter-final of the 2002 World Cup had brought Ronaldinhointo the limelight. His poor show in the next edition of the World Cup harmed his reputation and probably undermined his self-confidence. He of course had a successful 2006-2007 season with Barcelona, but Dunga, the new coach of Brazil, was not impressed. Ronaldinho played for Brazil under him only a few times, and when he did, he hardly figured in the starting eleven. He was not picked for the 2009 Confederations Cup and he did not play in the World Cup finals again.
After the disastrous World Cup, he returned to Barcelona. One soon started hearing about his late- night parties, his petulance, his absence during training, indiscipline, differences with the Barcelona coach Rijkaard and his colleague Eto'o. He was plagued by injury. Some even held him responsible to an extent for Barcelona's poor performance in La Liga 2008.
That was when Pep Guardiola assumed charge of Barcelona. It was not that he didn't have respect for Ronaldinho but he wanted to build him team around Messi. Two attacking midfielders who could also play as strikers could hardly be accommodated in the same team. Besides, the hugely talented youngster showed that he could do,and in fact, do better,what Ronaldinhowas famous for: creativity, deft dribbling, precision passes, intelligent assists, accurate free kicks (despite his failure in this respect in 2006 where it mattered most) and graceful play. For a year, he played along with Messi and he had enjoyed it. Far from being unsupportive to Messi out of jealousy, he gave useful tips to him, which Messi has acknowledged in glowing terms. It is sad that there wasn't much sympathy for him when he wasvirtually shown the door. He joined AC Milan and helped them to win Serie A in 2010-11 but the world of football didn't hear much about him thereafter.
It is always sad when not merely a great footballer, but a supreme artist like Ronaldinho fades into the background a bit too suddenly and a bit too quickly. I, for one, would like to think that his unexpected and inexplicable decline was due, to a considerable extent, to his feeling responsible for Brazil's poor show in the World Cup 2006 and his failing to cope with failure. I really missed him in the 2010 World Cup – missed his artistry and his endearing grin. Tell me another player, who cheers you with a grin that plays on his face as he plays the game!
(The views expressed are the writer's own)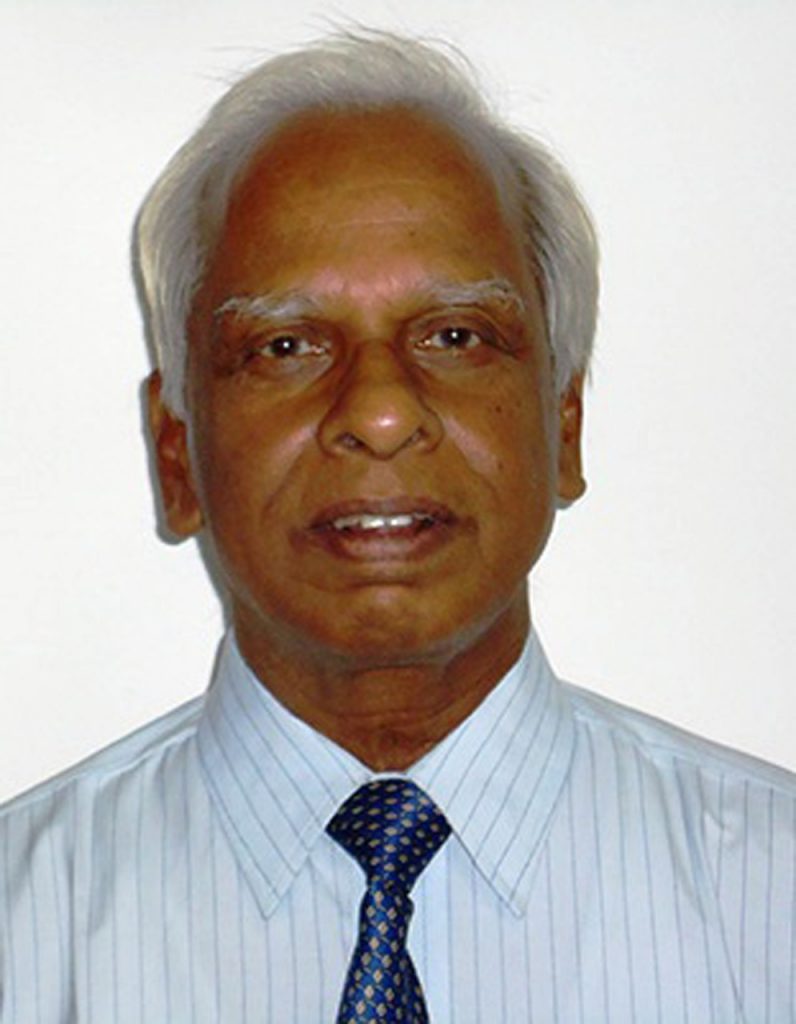 Prof. B.N.Patnaik
Retd. Professor of Linguistics and English, IIT Kanpur
Email: [email protected]
(Images from the net)