Rajesh Pattnayak
"Few years back I used to migrate to other states in search of a job to fill the hungry stomachs of my family. But now I am going to become an entrepreneur. It gives me immense pleasure" said Chandramani Patel with tearful eyes.
Chandramani Patel is from that region of Kalahandi which witnesses' maximum migration.He used to migrate to the state of Gujurat in search of jobs and got into labour work. Later, he became determined not to migrate for jobs and to work in his own native place only. He spends around five months in his own agriculture field. Rest of the year he works under Mahatma Gandhi National Rural Employment Guarantee Act (MGNREGS). In 2019 he worked for 180 work days and for 195 days in 2020 along with four other active members of his family which translated into an additional income of around 88 thousand.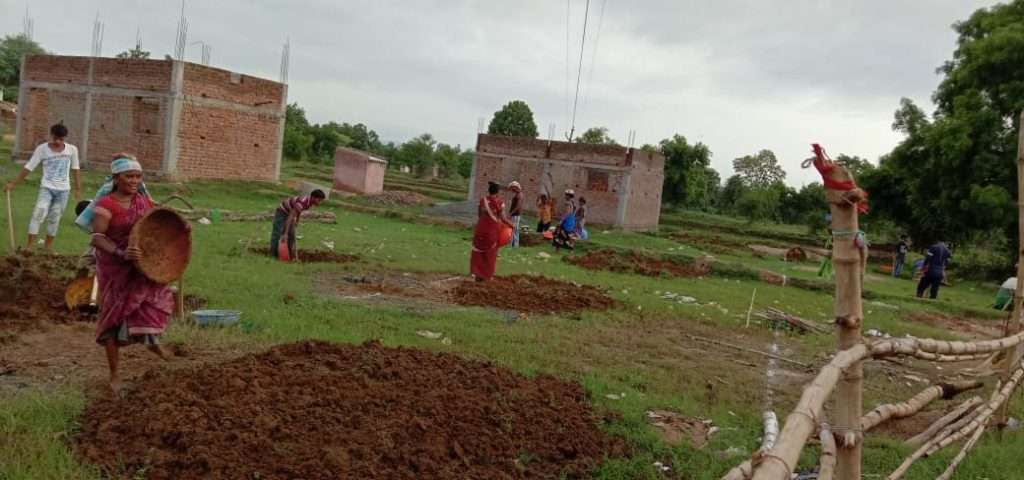 Patel is from a very small village called Temeri of Temri Gram Panchayat under Golamunda block of Kalahandi district. His is a joint family comprising of eight members (wife, two married son, two daughter in-laws and two grandsons) headed by Chandramani. They belong to Other Backward Caste (OBC). He is a Priority House Holds (PHH) ration card holder. Agriculture and wage labour are the main sources of income for the family. Earnings from around 2.2 acres of agriculture land meets the family needs for around five to six months, rest of the time they depend on daily wage work.
Karrtabya, a volunteer organisation of Kalahandi, started intervention in Golamunda block to check distress migration under a pilot project of Odisha Government. The objectives of program are to ensure 200 days' wage employment to each household in a financial year, to develop sustainable livelihood security plan at household and Gram Panchayat level, creation of household and community level assets etc. Staff members of Karrtabya motivated Patelalong with others to work under MGNREGS. Starting from job demand to wage payment process Karrtabya supported and stood with him. In time work and timely payment motivated him to get more involved.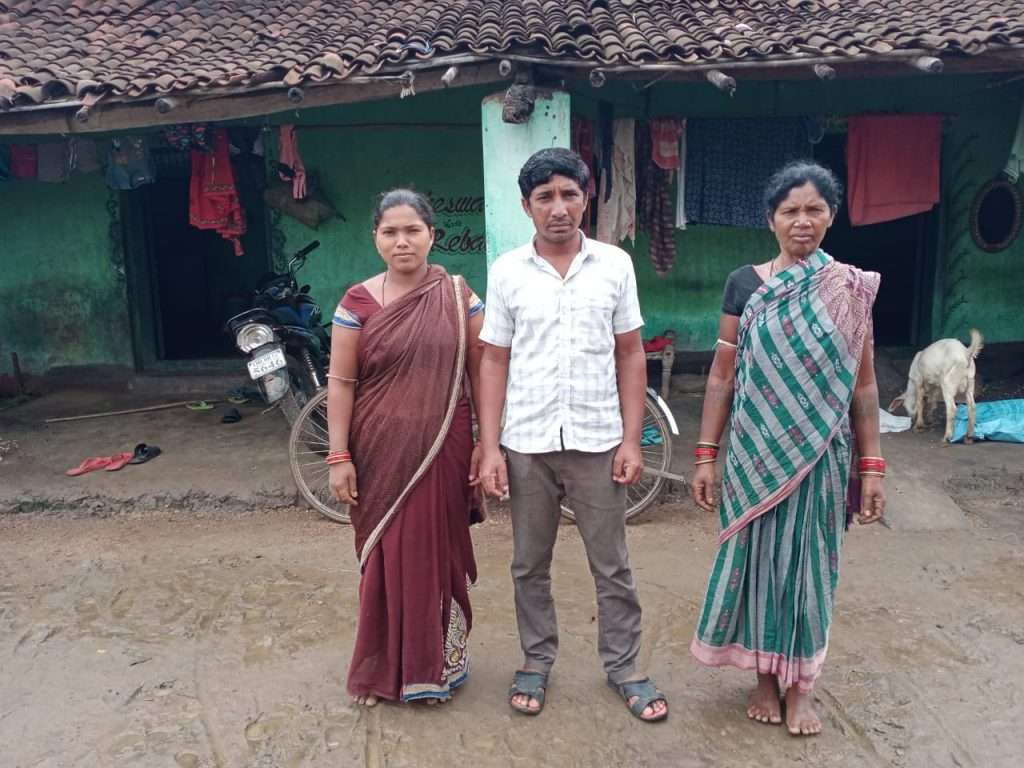 In January 2020, Odisha Government announced a special livelihood package for 20 vulnerable blocks of Kalahandi, Nuapada, Bolangir and Bargarh districts. As part of the package, the labourers would get increased wages under MGNREGA. Migrant labourers of these four districts were provided a daily wage of Rs 286.30 (Jan – March 2020) under MGNREGA and now from April 2020 onwards get Rs298. It has also made provision for an assured 200 days of work to each household in a financial year in place of mandatory 100 work days. Kalahandi Bhawanipatna, Lanjigarh, Thuamul Rampur, Madanpur Rampur and Golamunda is come under this special livelihood package.
Patel earned rupees Rs36, 951 in 2019 and Rs50, 958 in 2020, with this money he purchased a goat, one paper plate making machine and invested some money for farming. In the month of March 2020, he installed a second hand paper plate making machine in his village. He said he sold around 28500 paper plate in the market and earned Rs24, 000 rupees so far and got a net profit of Rs 8, 000.
Not only Patel but also Kalakar Lahaja of same village similarly worked 246 work days between January to June 2020 and earned Rs51, 872 rupees, with this money he purchased four goats and repaired his house. Dullava Patel of this village worked for 192 days in this year and earned Rs50, 064. With this money repaired his house, used some money in farming and purchased 5 grams of gold.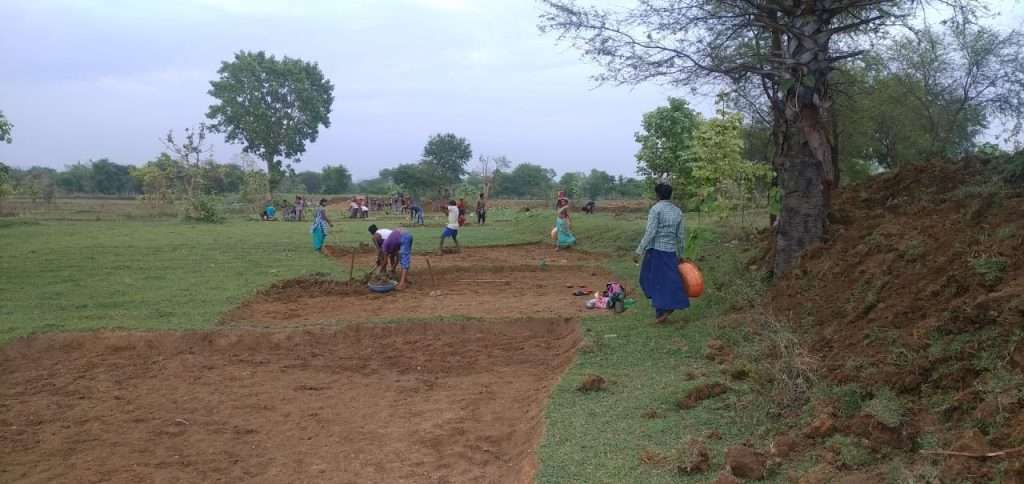 Many more migrant labours of Golamunda block that were assured of 200 work days and a good amount of earning under MGNREGA work in their locality said Ashok Pattnaik, Chief Executive of Karrtabya. He hopes in coming days distress migration will be minimised from the district by this pilot project.
Patel has set an example that instead of distress migration, anyone can live a better life in his/her native place, if he/she has the will power and proper support system.