Prof Digambara Patra (46) who teaches General and Physical Chemistry in the American University of Beirut, Lebanon, has been a non-resident Indian residing in Beirut since 2007. A Ph.D from the Indian Institute of Technology (IIT), Madras, Patra went to Basel (Switzerland) in 2001 to do post-doctoral research. On being awarded the prestigious Alexander Humboldt Research fellowship from Germany the next year, he abandoned postdoctoral study in Switzerland to relocate to Juelich (Germany) for two years.
In an exclusive interview with Samacharjustclick, the young scholar from Gambhariguda under Dharmagarh in Kalahandi district who made extensive research in Biophysical chemistry and Nanochemistry recounts his academic journey and career spanning two decades.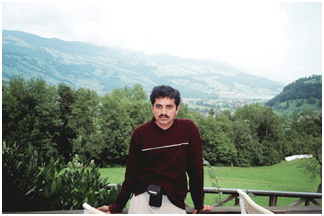 Please tell us how you emigrated to Lebanon.
Actually, I was selected to receive a three-year prestigious fellowship from the Japanese Society of Promotion of Sciences. Since I had post-doctoral experience, I was looking for a regular faculty position. I had applied for positions in the UK, Australia, UAE, India and Lebanon. But this opportunity in one of the oldest and top-ranked universities in West Asia came first. So my host professor in Tokyo encouraged me to accept this position, and I relocated to Lebanon from Japan with the hope that one day I'll move back to India. However, after coming to Beirut I decided to settle down in my career. I felt comfortable here because I can visit India from Beirut every year and spend time there. My friends in Bangalore, Chennai, Delhi and Mumbai say I spend more time with my family in Odisha than they can! I could also associate with India through social media. Therefore, technically, it is not an intentional immigration.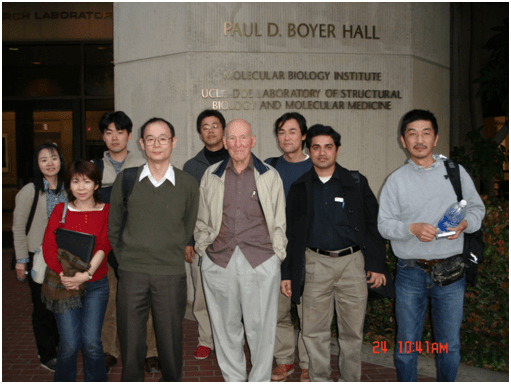 Can you relate your experience while leaving India?
I was nervous when I left India but I was not homesick when I left Chennai. My friends came to drop me at the airport. In the back of my mind, I was thinking that I would return to India in a couple of years. However, life always takes different turns and it has something in store for you! I remember, those days air travel was rare for middle-class people. The first Lufthansa flight I took from Chennai to Frankfurt was at night. So, I slept, but when I took the morning flight from Lufthansa to Basel, I was very excited to see the clouds through the windows and sunrays reflecting on them.
Throughout the travel and a week after that I was very anxious about the place and people. I was apprehensive about the new culture, language, and customs, which I slowly learned.
What problems have you come across in matters of language, food, weather and culture?
In the beginning, I faced many difficulties, but I learned to overcome those. The culture of other countries fascinates me. I watch and learn from the people around me, try local cuisines and visit popular places. This helped me acquire knowledge and integrate with that society. When I moved to IIT Madras from Odisha, I had difficulty savouring Tamil food initially. On the other hand, moving to Switzerland was completely a different experience. Initially, I lived in a guest house without a kitchen. So, I was depending on bread, juice, tomato and steamed rice which I cooked using a micro-oven in my lab. I had no idea that there were plenty of options in the supermarket which didn't require cooking. I was worried about eating beef by mistake. A couple of times I went for vegetarian pizza along with my colleagues. Then I met a person from Tamil Nadu at the University. He showed me places to fetch Indian food. Subsequently, we became friends. When I moved to my apartment, I started cooking, sometimes along with him. Cooking is not very difficult. I managed to learn. Today I am a different person. I love to cook and experiment. I found Beirut closer to Indian tastes than Switzerland, Germany, and Japan where I lived. Many Indians do not know that there are several vegetarian options available abroad. Today, I enjoy different international cuisines and I love Lebanese food.
Our young generation of students are better skilled in English and Hindi than we were at that time! When I moved out of Odisha, I had to build up my spoken English. I had issues with local language especially in the marketplaces while I was in Tamil Nadu, Switzerland, Germany, Japan, and now in Lebanon. Nevertheless, I manage to find some interpreter who understands English. In Germany and Japan I tried to learn a bit of German and Japanese. But when I focused on my research, I lost concentration in learning the languages. So, I did not learn Arabic in Beirut, but today there are more people who can speak English than earlier.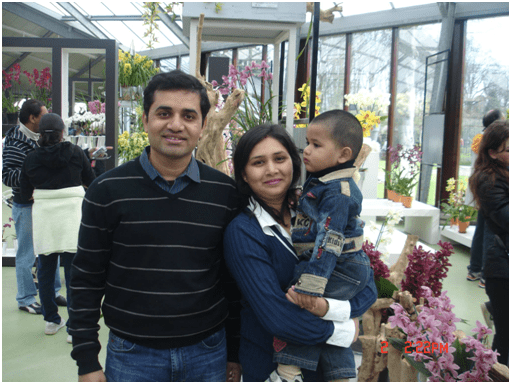 Are you nostalgic about the time you spent in India?
Of course, moving abroad made me more nostalgic about the time spent in India. In Switzerland, I used to read a lot about various countries. When I met scientists from other European countries they used to get pleasantly surprised about my knowledge of their own countries. I also used to interact with a few Odisha-based portals. When I moved to Germany in 2002, the Odisha Chief Minister's office started using an email system. I sent a few suggestions and received positive acknowledgments. From that day I got encouraged to actively participate in social, educational, and developmental issues related to India, specifically Odisha. In 2005, I came in contact with a few other NRIs from Odisha. My yearning for my homeland and my desire to pay back has helped me channelise my passion into these activities.
What do you miss about India?
I miss my family and friends. After staying abroad for quite a while, I have changed myself a bit. When I get involved with local problems/ issues in India and read, write or comment on them, it helps in reducing the effect.
How frequently do you visit India?
Usually, once a year to see family and friends.
Do you see a virtual difference between India and abroad?
There are differences culturally, socially, and economically. And if you come from a rural background like Kalahandi, the difference is even substantial. People from rural areas are more emotional, whereas people with whom I work are more rational, so dealing with such people becomes more complex.
Don't you have any dream for your motherland?
I do have a dream. Mostly my work is in the academics. I prepare a few things like a vision document for my locality, it attracted some political discussion. With my limitations I try to raise those issues from time to time and sometimes it works. Out of a hundred efforts, if one materializes in the long run I am satisfied.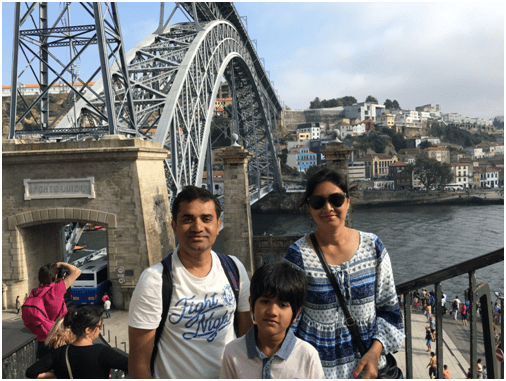 We think very high of NRIs in India. Do you think similarly there?
This is a worldwide feeling, when people go abroad, succeed in their profession, and uplift their economic standard, back home people do recognize and respect them. I have seen similar feeling among Koreans, Japanese, Chinese, Lebanese, East Europeans, and among Germans when they go particularly to the USA. Before globalisation, the income of NRIs used to be much higher than their counterparts in India, but today this has substantially reduced in professional jobs. But I can say that a majority of NRIs and even people of Indian origin still love India. Generally, Indians remain very patriotic even after their emigration.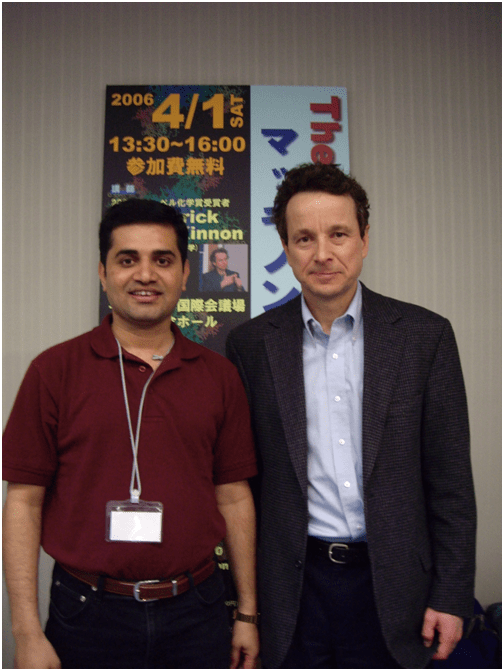 A few words about your country.
Sometimes, we misunderstand foreigners. They are more like us. Usually, we complain about racism in the USA or Europe, but we do not think about ourselves. There are good people everywhere. We just need to identify them without looking at their colour, race, caste, creed, or religion. India is rich in culture and spiritualism whereas the western world is rich in modern technology and modern education. Both can learn from each other to advance human civilization further. I hope, the young generations travel abroad and learn new technologies and development in a materialistic sense and also implement them back in India.