Mahatma Gandhi was saying- India of my dreams.The famous hunter jim Corbett was saying-My India. Also he wrote a book in this tittle- My India although he was a foreigner. One of my friends, who was reading in Delhi University, was writing letters every month to me. In each letter his first sentence was- How is my Sambalpur at present? These examples show the importance of the word-My. There is apnapan (intimacy) in it. Soul and heart are involved in it.
In the same way – I may say – my Sambalpur. Although I was born 22 kms away from Sambalpur town my karma bhoomi is Sambalpur. Maa Samalei is my mother. Ganga-dhar Meher college was my Alma mater. I have emotional relationwith Sambalpur. Its soil, air, water, people, roads, offices, shops, markets, and everything else fascinate me. And it will continue till I join the majority. Man may come and go. But places are there for ever.
I am the son of the Soil and the Soil is Sambalpur. There is a special flavour of Sambalpur for me. I am speaking about undivided Sambalpur-When Bargarh, Jharsuguda and Deogarh were sub-divisions. The Soil of Sambalpur has intrinsic merit. This is mentioned by Gopinath Sarangi, the court physician of the chouhan king chhatra sai of Sambalpur. In the introduction to his medical text-chikitsya manjari, he has said-
"Utkala Desha Mahanadi teere
Sambalpura Abhidha gramare.
Nagarara naama Sambalpur
Kodie sahasra basati ghara
Tahin achhanti Devi Samalei
Sakala artha seba kale dei.
Tahinre Chhatra Sai je rajana
Kshatriya Kula Kamala Tapana.
Atharagarha Tera Dandapata
Batisha Sahasra bala murata
Brahmana adi chari barna
Tahinre basa kari chhanti puna.
Ee deshe divashe rahahi jehu
Anya deshe mana na die sehu.
Emanta Sambalpure nagara
Tahinre Puna basati ambhara."
(Roughly it may be expressed in English like this – On the bank of the river Mahanadi, there is Sambalpur. At that time Population of Sambalpur was 20,000 houses. The presiding diuty is Samalei, who gives prosperity if worshipped properly. There were 18 garhs (forts) and 13 dandapats (administrative divisions). The king was chhatra sai. All the four Varnas of people were living there. One who stays one day in Sambalpur, will not desire any other place. (This is the intrinsic merit of this place) And in such a place. I reside)
I agree withGopinath Sarangi. There is no place like Sambalpur. In the second century AD greek Geographer-Ptolemy said-There exists a town called sambalaka on the bank of the river manada. Sambalaka is Sambalpur and Manada is river Mahanadi. People of my Sambalpur are children of Nature. I salute to the land of sambalpur and to the mother Sambaleswari.
(The views expressed are the writer's own.)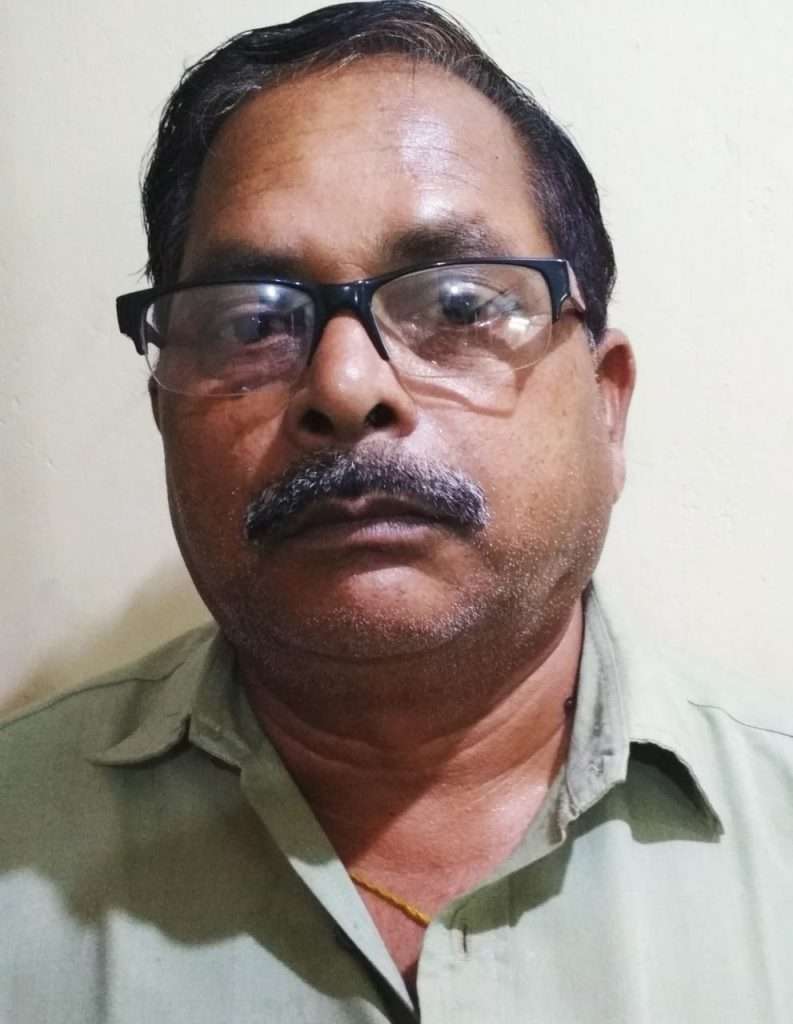 Radhakanta Seth is a former Income tax officer in Sambalpur. He is a freelance writer and his articles have been published in some Oriya dailies like Sambad, Samaj, Dharitri, and English dailies like The Telegraph and in a sociological journal 'Folklore' published in Kolkata.
He can be reached at [email protected]