He is "arguably the most importantintellectual alive" as stated by the New York Times. He is Noam Chomsky and it is his birthday today. Avram Noam Chomsky was born on December 7, 1928, Philadelphia, Pennsylvania, U.S and is 91 years old.Heis known as the father of modern linguistics but he is much more – he is an American philosopher, cognitive scientist, historian, social critic, and political activist.
What is he best known as?
The world acknowledges that Chomsky's greatest contribution is his theory of linguistics. This theory lies within the larger field of biolinguistics, is a linguistic school. This school of thought holds that the principles underpinning the structure of language are biologically present in the human mind and hence genetically inherited. He further argues that all human languages share a common underlying linguistic structure irrespective of their socio-cultural differences. Therefore, in reality it is a rejection of the concept of the human mind being a 'blank slate' at birth by the likes of other great philosopherslike John Locke. His theory also rejects the work of B .F. Skinner who proposed that behaviour in humans was a completely learned product from an organism's interactions with the world and other organisms.
His political views
Chomsky has long been anti-war and anti-interventionist on the geopolitical stage. He vehemently opposed the Vietnam War and is still one of the strongest voices opposing conflicts to this day. He is one of the most outspoken intellectuals and for this he often attracts controversy.
It's fascinating to know that his political views are heavily influenced by his childhood experiences of hearing discussions on current affairs at his uncle's newspaper stand in New York City. But many in his wide family were involved in the International Ladies' Garment Workers Union, this exposed him to socialism and far-left politics at a young age. Chomsky's youth was filled with his trips to left-wing and anarchist bookshops as he was a voracious reader. All this shaped his thought process.
His education and career
After school Chomsky enrolled in the University of Pennsylvania and focused his studies on linguistics and philosophy, earning his bachelor's and master's degrees. He continued his studies at the university and went on to complete his PhD in linguistics in 1955. Then he spent time at Harvard conducting research for his doctoral thesis. He spent four years as a Harvard Junior Fellow during this period he produced his prominent thesisSyntactic Structures.
In 1955, he left Harvard to accept a position at the Massachusetts Institute of Technology. Within a few years, he earned a full professorship. At MIT he held several different titles during his long career here, which included Institute Professor and Ferrari P. Ward Professorship. At present he is an Institute Professor and Professor of Linguistics, Emeritus. As an expert in linguistics, Chomsky still travels regularly and conducts seminars, workshops, and speaking engagements.
Books and films
If you want to know about him and his theories then you need to start with reading these books: Syntactic Structures(1957), Language and Mind (1968), American Power and the New Mandarins (1969), Fateful Triangle (1983, 1999), Pirates and Emperors: International Terrorism and the Real World (1986, 2002), Manufacturing Consent (1988), Deterring Democracy (1991) and Responsibility of Intellectuals (Article, 1967)among many others.
Chomsky has also made an appearance in many films, documentaries, and TV series as well.Of them 'Best of Enemies', 'Is The Man Who Is Tall Happy?', 'I Am', 'In Prison My Whole Life', and 'The U.S. vs. John Lennon'are most remembered among others.
Some of his most popular quotes
You might be surprised to hear that he is one of the most quoted scholars in history. Here are some of his best quotes:
On Ideas-
"We shouldn't be looking for heroes, we should be looking for good ideas."
On education-
"The whole educational and professional training system is a very elaborate filter, which just weeds out people who are too independent, and who think for themselves, and who don't know how to be submissive, and so on — because they're dysfunctional to the institutions."
On keeping the population passive-
"The more you can increase fear of drugs, crime, welfare mothers, immigrants and aliens, the more you control all of the people."
On terrorism-
"For the powerful, crimes are those that others commit."
"It's only terrorism if they do it to us. When we do much worse to them, it's not terrorism."
On life, humanity and hope-
"If we don't believe in freedom of expression for people we despise, we don't believe in it at all.
"Changes and progress very rarely are gifts from above. They come out of struggles from below."
On our responsibility-
"There are two problems for our species' survival – nuclear war and environmental catastrophe – and we're hurtling towards them. Knowingly."
Finally, let me end by saying that Chomsky remains a popular speaker, particularly among progressives and liberals, and his political views continue to spark controversy. Most notably, he has advocated for a Palestinian state, heavily criticizing Israeli treatment of Palestinians. He often draws on his own experience of anti-Semitism to emphasize that opposing Israeli political choices is not anti-Semitic.
Let me end by saying that Chomsky world views have influenced the thought process of present generation of thinkers and activists. And he will remain to do so forever.
(The views expressed are the writer's own)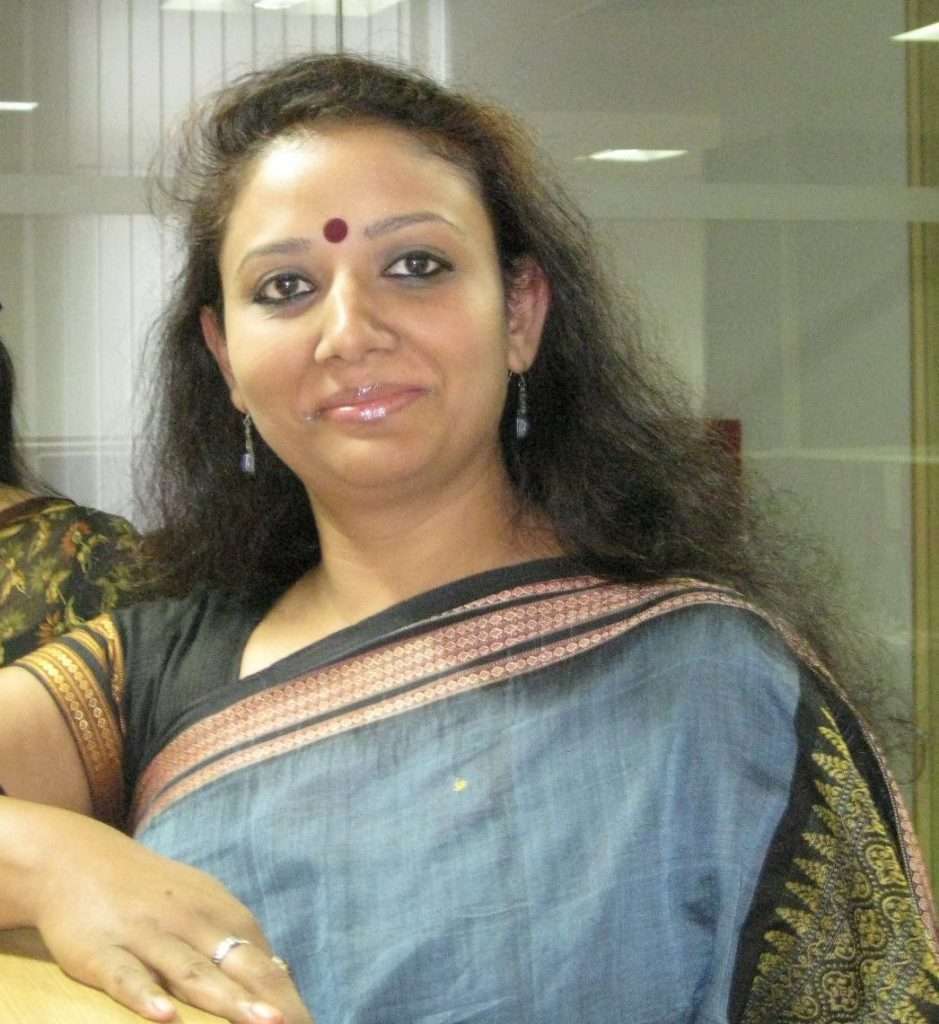 Smita Singh is a freelance writer who has over 17 years of experience in the field of print media, publishing, and education. Having worked with newspapers like The Times of India (as a freelancer), National Mail, Dainik Bhaskar, and DB Post, she has also worked with Rupa& Co, a book publishing house, and edited over 30 books in all genres.
She has worked with magazines like Discover India and websites called HolidayIQ and Hikezee (now Go Road Trip). She has also written for Swagat (former in-flight magazine of Air India), Gatirang (magazine of MarutiUdyog), India Perspectives (magazine for Ministry of External Affairs) and Haute Wheels (magazine of Honda).
After turning freelance writer she wrote on art and architecture for India Art n Design. She also worked for Princeton Review as a full-time Admissions Editor and then IDP Education Private Limited as an Application Support Consultant. Smita has her own website called bookaholicanonymous.com which supports her love for books and reading!
You can reach her at: [email protected]
(Lead collage with images from the net)