On September 6, 2020, the Odisha cabinet has approved the promulgation of 'The Odisha Universities (Amendment) Ordinance 2020' to amend the Odisha Universities Act 1989. In this act, the Senate has been removed as the highest authority and has been replaced by the Syndicate.
The new amendment ordinance has brought lots of criticism by the various people and university professors in Odisha. Their concerns are genuine as new ordinances potentially can be manipulated by promoting political figures or bureaucrats to syndicate and reduce the importance of the Vice-chancellor.
In reality, the Odisha Government may not have ill intention to politicize the University system in the state, as in the past 20 years Odisha Government headed by Sri Naveen Patnaik has not intervened much politically or recruited highly politically influenced people in University administration unlike seen in the past. However, the political system is always dynamic and when the circumstances change such influence may increase.
One of the major serious concerns in the amendment often not pointed out is the proposed form of recruitment which is contradicting as a whole the spirit of most of the modern universities. As per the new ordinance 2020, the vacant post of assistant professor, associate professor and professor will be filled by Odisha Public Service Commission. This is a very dangerous trend for the autonomy and development of the university in terms of innovation and world-class research.
University recruitment is specially carried out based on specialization in research as well as teaching area within the disciplines whereas recruitment in colleges is done in a state-level competitive exam where numbers/grade in the exam, career first-class, school, and college grades, interview, etc. play significance.
World-class universities or top worldwide recognised institutions in India like the Indian Institute of Technology conduct the recruitment process for assistant professor positions differently. In such an institution, the advertisement for recruitment is made in a very special area based on the Departmental need and request.
Top candidates are chosen in an open advertisement by the University, but sort listed in the Departmental level, where inputs of every faculty in the Department plays a role, subsequently Department recommends to the University authorities in a hierarchy and Departmental recommendation is accepted transparently. This process will be completely missing in the new Odisha University amendment 2020.
Odisha Government may argue that this amendment is to bring transparency in the recruitment process. However, in India, the bureaucratic system of the recruitment process is still old considering modern university standards. The old system of career first-class, high school, and college grades, etc. are still given priority over world-class cutting-edge research and high quality teaching in University recruitment.
There were many cases reported in the past where many Indian citizens with outstanding cutting-edge research and teaching experience abroad did not get a position in Universities in India due to lower grade or a 2nd/3rd class in the high school, college, or master level, which for a Ph.D. holder with enough research experience is considered irrelevant in top world-class universities abroad.
It is also logical if a person has proven his/her credential in outstanding research, innovation, and teaching for over more than 7/8 years then grade in high school, college or master's degree has no significance as these grades were only to enter the Ph.D. program or pursue higher studies. Incidentally, many of those people who did not find a position in Indian Universities due to lower grade or a 2nd/3rd class in school/college, later on, joined universities aboard and excelled in their field and made a name for themselves in research and teaching.
Unfortunately, competition for jobs in India has become so much tough that the essence and actual value of education, innovation, and research are lost in the process. Sometimes the system is so falsified that if the right candidate is chosen based on high-quality research, innovation, publications, and teaching criteria, and a losing candidate file a case in the Court using career evaluation, then the recruitment process ruptures due to legal consequences. Thus, even many educators, administrators, and professors become part of this false competitive system.
The present University system in India, especially in Odisha neither improve productivity nor check transparency completely. It is wrong to say there are no quality professors in universities in Odisha at all, there are enough number of excellent professors who are conducting good research activities and teaching. But at the same time, there are also enough mediocre or poor professors who have rarely contributed anything good in research/innovation after joining universities and are irregular in teaching.
This has been going on for decades due to a lack of proper recruitment and follows up process. In a centralized model like in colleges or the old system in universities across Odisha (including many other states in India as well), there is little chance of following research activities and innovation once recruitment is done.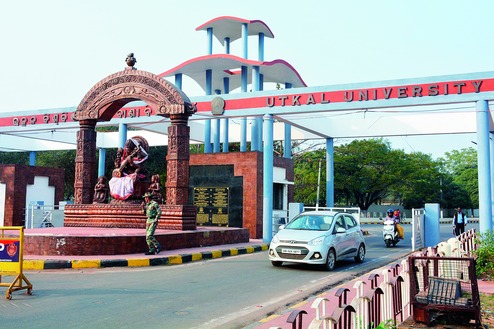 The only way of checking the quality is during promotion, from lecturer to reader/professor. Even if transparently an individual is not promoted to a higher level, there is no way of losing the job unless on serious ethical ground, which has rarely occurred in the past 60 years.
There are many good international methods to bring transparency and meet the quality in the University recruitment and promotion process. One of the successful ways is the tenure track position which has been found more competitive and has improved the performance of university professors in terms of cutting-edge research, innovation, high-quality teaching, and service to the university and community.
In this, after recruitment a tenure track professor is initially allowed to prove himself or herself for five to seven years to establish research, teaching, and university service credentials. Then a separate confidential committee is made internally at the Departmental level under the guidance of the Dean of the faculty to evaluate the candidate's progress in the past five to seven years at the institution.
A review process is done by external six-eight independent international reviewers (who are outside the institution and not affiliated with the candidate as collaborator or research supervisor, teacher, etc.) working in a similar research field. Assessment is done based on reviewers' evaluation, quantifying external research grants, h-index, citation, quality of publications in Q1 or Q2 journals, quality of book published, teaching evaluation, teaching statement, services to university and community, etc.
Such a stringent process challenges the candidate to work sincerely and dedicatedly in research, innovation, teaching, and service to prove himself/herself at the beginning of the career.
If the candidate fails in the process then he/she loses the job in the University in a year notice, otherwise tenured is given as per the review process. In this way, the faculty member is continuously evaluated which helps to improve the quality of research, innovation, teaching, and service in the department and University to boost the growth of the institution.
Instead of moving towards such a modern tested system and giving more autonomy to the institution, Odisha Government is going back to old systems to increase direct control on the institution and where school grades, career class, etc. will be playing major criteria, and research/innovation will take back seat in the recruitment process.
The political and bureaucratic class in India, specifically in Odisha, need to be reformist and educated about the functioning of a world-class university that innovates and conducts cutting-edge research rather than formulating rules to run institution for easing administrative work for themselves.
(The views expressed are the writer's own)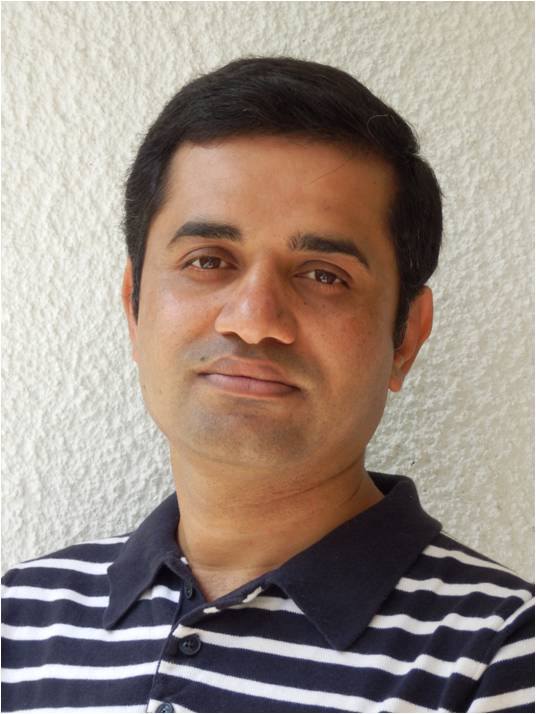 Digambara Patra, M.Phil, PhD
Professor Department of Chemistry
American University of Beirut
Beirut, Lebanon
Web: https://myprofile.aub.edu.lb/dp03
( Images from the net )