Despite good efforts by the state and the central Government for development, the major infrastructure, industrial, and tourist development is concentrated in few regions of Odisha, largely around the national highways and railways from Kolkata to Chennai passing through the state.
Similarly, major public and private new investments and parks are concentrated in the state capital region, port regions, such as Paradeep, Dhamra and Gopalpur, and coal and iron-rich belt Jajpur, Dhenkanal, Angul, Sambalpur, Jharsuguda, and Sundergarh, where there are existing highways and railways. There are limited new investments in Keonjhar and Rayagada for mining only.
The least destinations for new investment in Odisha in the past 20 years are Mayrurbhanj and the undivided Kalahandi Balangir Koraput (KBK) and Boudh-Kandhamal districts. These tribal-dominated regions also are cited as major poverty regions in Odisha and the nation by the Tendulkar committee established by Govt. of India in 2005.
Though state and central Governments keep formulating policies and give incentives to establish new industries in these regions, the major roadblock is the perception, lack of skill development, and inadequate basic infrastructure in these regions.
To change this perception, long distance routes like rails and expressways passing through these locations may help it out. TheKolkata-Chennai route plays a significant role to facilitate new investmentsand bring tourists from Balasore to Berhampur.
If Odisha can initiate a plan to have alternate Kolkata-Chennairoute, in terms of building railway and highway passing through Kharagpur, Baripada, Talcher, Phulbani, Bhawanipatna, Nabarangpur, Jeypore, Malkangiri, Motu, Bhadrachalam and Vijayawada as a heartline for Odisha, it will bring development in service, add new investment in these places and change the perception.
The present Kolkata-Chennai route via Balasore, Bhubaneswar, and Berhampur covers ~400 km distance in Odisha whereas the proposed route via Baripada, Bhawanipatna, and Motu will cover ~750 km distance benefiting Odishathe most.
Such a busy route like Kolkata-Chennai boosts many tourist locations along the route. Presently major tourist attraction in the state is primarily around this route, especially, around Puri, Konark, Bhubaneswar, and Chilika.
This proposed new route will boost tourist attractions around 50-70 km radius of it such as old temples in Belkhahndi, Mohangiri, Ranipur Jharial, Sonepur, etc. and other popular temples such as Ghatagaon, Gupteswar, Gudahandi (which is being linked with Ramayana), etc. and attraction like Duduma, Karlapat, Asurgarh-Narla, Daringbadi, Tikarpada, Similipal National Park, Sanghagra, Gonasika, etc will be immensely boosted.
The long busy highway will benefit the local service sectors like restaurants, Dhaba, petrol pumps, repairing centers, etc. This route will also create an alternative route between Kolkata and Bengaluru. Besides, this route will make the distance between Kolkata and Hyderabad shorter compared to the existing route via Raipur and Nagpur.
Central Government has already built the golden quadrangle six-lane highway passing through Balasore to Berhampur. Central government has also approved a coastal highway connecting Digha to Gopalpur. Similarly, the Odisha Government is constructing the Biju Expressway from Chandili (Koraput) to Rourkela.
If Odisha Government will wait and watch for the construction by the central Government, it may take many decades, as the existing route via Balasore and Berhampur serves the need though it gets congested. Logically, the central Government may not take much initiative as it requires a big amount of investment.
However, if the Odisha Government takes its initiative like Biju Expressway in 2014, it can be achieved. As such, unlike other state Governments in India, Odisha Government is not building expressway as needed.
The way Odisha Government made the Biju expressway including the national highway and the state highway, the proposed expressway can be easily constructed. For instance, there is already a 4- lane national highway from Kolkata to Baripada and an existing national and state highway from Baripada to Tumudibandh (Kandhamal) except that a bridge over Mahanadi to connect Purunakatak (Boudh) directly may further straighten the route.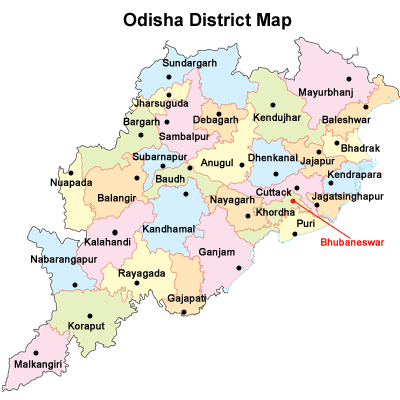 Similarly, there is a state and national highway from Tumudhibandh to Bhawanipatna. But the curve via Madanpur Rampur can be shortened by converting a village road between Tumudibandh (Kandhamal) and Lanjigarh road (Kalahandi) to highway. This will also boost Lanjigarh road as a railway junction and develop this locality.
Bhawanipatna to Bhadrachalam via Motu has an existing national highway. A large part of the proposed heartline passing from Baripada to Motu has a national highway and many of them are to be converted to 4 lanes or 6 lanes. Odisha Government just needs to work with the central Government to convert them as soon as possible and make all the state highways and a couple of small village roads, such as Lanjigarh road to Tumudibandh to 4 lane highways.
When it comes to the railways, there is an existing rail line from Lanjigarh road to Junagarh road. Construction work has just begun for Jeypore to Nabarangpur and Jeypore to Malkangiri. A survey has been done from Junagarh road to Nabarangpur and Lanjigarh road to Talcher. There was a proposal to survey from Malkangiri to Bhadrachalam road and Talcher to Kharagpur via Baripada.
Since it will be a huge investment, this will be the most challenging aspect of this route which may discourage railways. However, it is associated with the development of hinterland and tribal-dominated regions of Odisha, making it in the greater interest of the Odisha state.
Therefore, the Odisha Government has to act proactively even collaborating with private players or going on its own, the way Biju Patnaik initiated the Paradeep port.
The State Government should collaborate with private players, for example, the Talcher-Lanjigarh road-rail line will facilitate alumina/coal transportation for NALCO from its refinery in Damajodi to its Smelter in Angul by reducing distance about 100 km or more, thereby, increasing its commercial and industrial benefits. State Govt. should also push NALCO, VAL, UAIL and other industrial houses to get involved in this project.
The State Government should create an opportunity to negotiate with the railway stating difficulty in acquiring land for the 4th/5th line and land will be more expensive in the present coastal route compared to the tribal belt. Besides, the present route via Balasore and Berhampur comes under a cyclone-prone area, and in any unfortunate natural scenario rail and roads in this route are often highly affected, in such case this alternate route may help it out for connecting East and South parts of the nation.
Therefore, instead of building the 4th and 5th rail lines in the existing route, this alternative route via Baripada and Matu should be pursued. If Odisha starts on its own with the State Government funding and provides free land, then the railways may slowly join in partnership citing the proposed route will bring development to all the major tribal-dominated districts such as Mayurbhanj, Keonjhar, Angul, Boudh, Kandhamal, Kalahandi, Nabarangpur, Koraput, and Malkangiri.
Nevertheless, a strong will power, initiative, and commitment are required from the Odisha Government.
(The views expressed are the writer's own)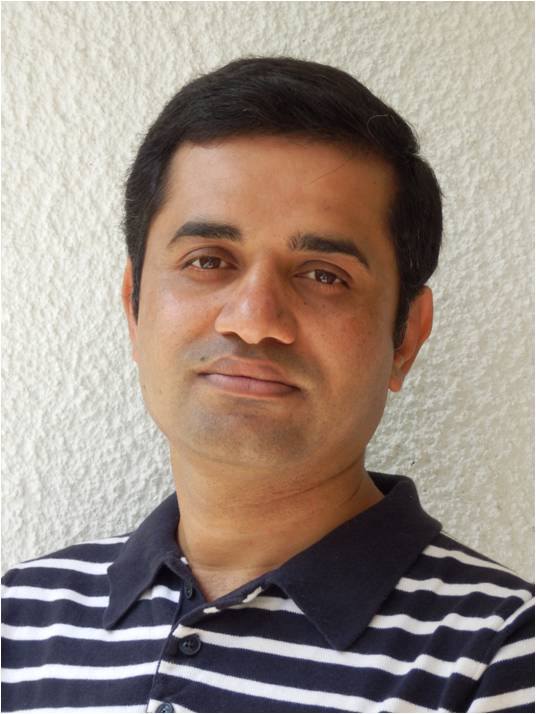 Digambara Patra, M.Phil, PhD
Professor Department of Chemistry
American University of Beirut
Beirut, Lebanon
Web: https://myprofile.aub.edu.lb/dp03
( Images from the net )
older post of the writer https://www.samacharjustclick.com/featured/implementing-national-education-policy-2020-and-boosting-the-ranking-of-odisha-universities/