"Palsa patarar dana ar madia peje bedna"
We all know the role of the banana leaf in our cultural life. It is used in rite-rituals, also used in the preparation and serves the food items in Odisha as well as different parts of India like Andhra Pradesh, Telangana, Tamil Nadu, Karnataka, and Kerala. Banana leaf is also used abroad especially in Asian countries for many more purposes.
But in tribal life sal, palsā (flame of the forest), kendu (tendu), bheluā (phobi nut), simel (bombax ceiba), tek (teak), gambhāri (white teak), ām (mango), kurei (conessi), sāru (arum) leaf much more important than the banana leaf. These leaves are not only used for serving foods also used in different rites and rituals.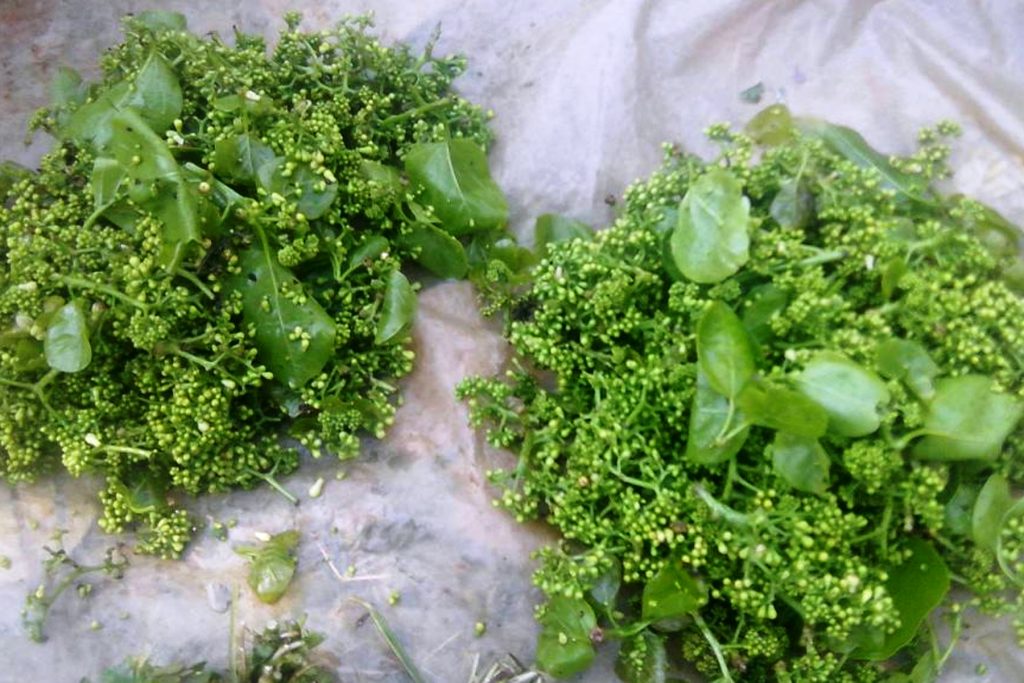 Khali-danā or leaf plates are used in rites and rituals, feast, or for serving foods in general. It is generally, sal, palsā, tek, gambhāri leaves are used as plates. Large-sized flat-leaf-plates are known as khali, while small-sized plates are known as danā, chaknim etc. People say, "palsā patarar danā ār madiā peje bednā (the plates prepared from palsā leaf is best as the madiā (finger millet) gruel prepared with little rice is)".
The leaf plates are recognised as nit nuā bartan or the new utensil forever. In tribal life danā in always used in every ritual to offers food and other equipages to god-goddesses. They prepare diā-saltā, burn dhup-dhunā (dammar gum), offer liquors, cooked uncooked foods, flowers everything to the god-goddesses in danā.
In almost all feasts people used khali and danā to serve foods its different that now paper or thermocol plates are replacing the age-old tradition. But in religious ritual still, the leaf plates have their position.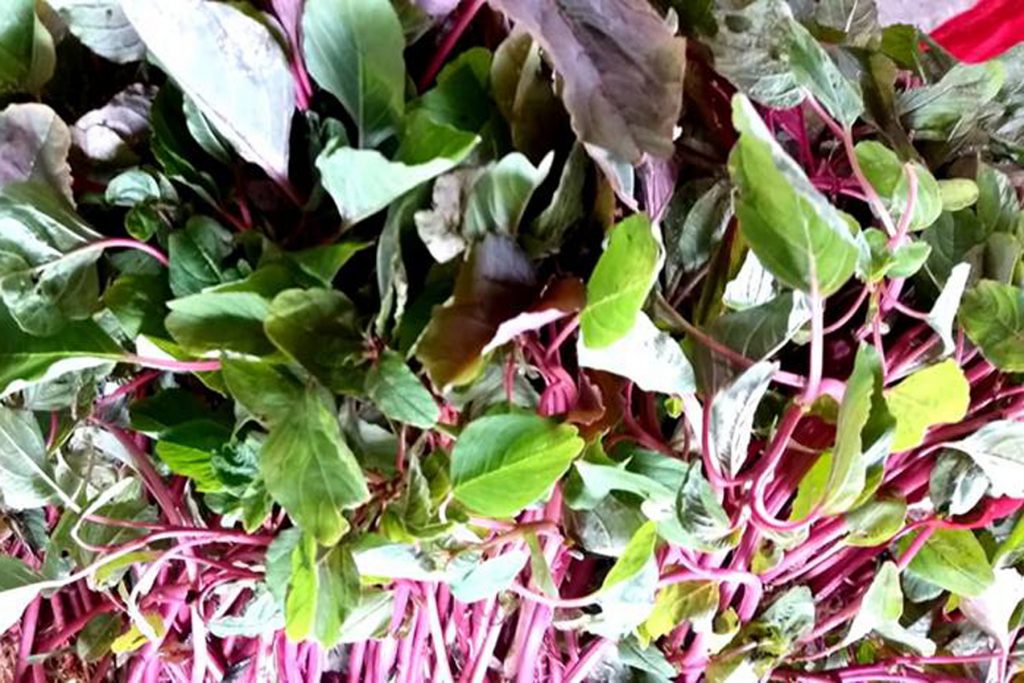 It is interesting to note that the Juang community has the taxonomic division of leaf plates according to the preparation and its uses. The leaf pipe or the packet of a single leaf is known as achipater, the plate of a single leaf is known as larkā, the two leaves plate as suuti, three leaves plate as utli, and four, five, six, seven, and eight leaves used plates are known as respectively, palngā, tholā, ulang, utkā, and ālngan.
A large leaf packet wrapped numbers of leaves where charcoal and grains can be stored are known as ādap. Palngā, tholā, dablā, and chipti are also well known in west Odisha. Khali-patra is known as the ākā–ālā, phulupātlā, khālā, pātalā etc. in various groups and region of Odisha.
Not only for offerings and serving foods, the leaf also takes a great role in other rituals and day-to-day traditional life. From birth to death and in marriage different leaves are used on different occasions. Immediate after the birth gadnāsāl (maternity shower or bathing place) is prepared by using kendu khatli (kendu branches) and leaves, some places ām, bheluā branches and leaves are used for the same.
In the same way the different branches and leaves like, kendu, ām, and bheluā are installed at the alter and the preparation of modosāl (arrangement tent-like setup using the branches and leaves that recently cut for marriage events in front of the house). Simel, palsā, bheluā, sāl leaf and branches are used to prepare the deosāl (the occasional arrangement tent-like setup using the branches and leaves that recently cut for worship the god-goddesses).
The nariā (cattle bearer of the village) must install sunāri, deobādni, and bheluā leaf in the front gate of the house in the very day of pahel uāns or the saptapuri amābāsyā the new moon day of Bhadrab) in West Odisha and people believe that this will keep them away from disease and bad happenings.
Even the tradition of inviting guests for the marriage ceremonies are also followed with equipages using ām, sāl, bheluā leafs containing rice and turmeric generally known as gunādiā or guākindrāni in west Odisha. It is worth mentioning here that the Santali group has various invitational traditions such as bhāndāngira (invitation for the post-death ritual), bāpalāgira (wedding invitation), and sendrāgira (invitation for hunting).
The traditional way of invitation is getting extinct day by day. But, interestingly, the santal used rice and turmeric packed in palsā leaf packet and the rounded by turmeric pasted-thread for wedding invitation. Similarly, rice and charcoal contained in the palsā leaf packet and the rounded by a white thread for the post-death ritual invitation, and the palsā leaf rounded with lād bāber.
Nowadays in the printed card we mention the date of marriage and reception etc. But in this traditional way of invitation also they care to address this. For example, santal people tied the thread around according to the approaching date from the date of invitation.
We know that different types of nuakhai are observed in the tribal as well as traditional communities of Odisha according to their age-old tradition. Kure patar (conessi leaf) is generally used in many more groups but simel (flame of the forest), bheluā (phobi nut), sāl (sal), mahul (mahua), ām, and sāru (arum) patar are also used accordingly by different community and region.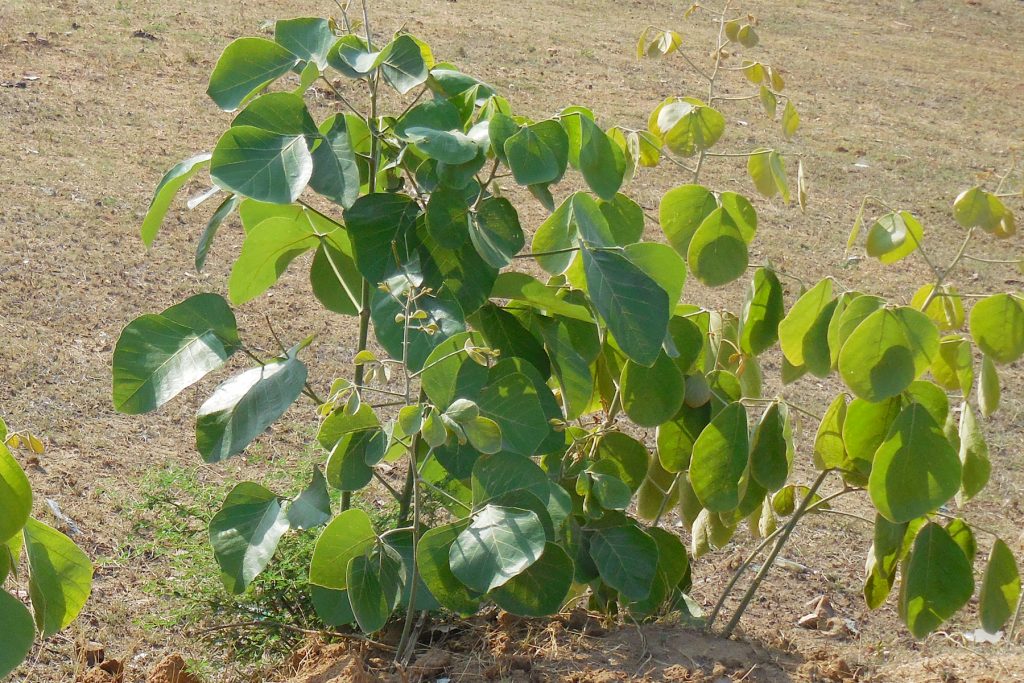 The leaves are also used as decorative items for example kiā (kewda) is well known and highly used as beauty treatment on the head or in the hair by tribal women of southern Orissa, a leaf is used exactly. They also used kurei leaves and flowers for the same purpose.
The leaf of sindhikoli, khajuri, and simel along with mango leaves are used for home decoration in the time of festivals and other celebrations. The siāli leaves are also used for the making of chhatur or pakhiā (a round-shaped traditional umbrella) though it is also getting extinct every day.
We all know about the leafy vegetables like koshla or bhaji, khada (broadly known as amaranth), makhan or kakahru (pumpkin), mula (radish), kobi (cabbage), sajnā or mungā (drumstick), sorisha (mustard), uil (onion), lesun (garlic), methi (fenugreek), sār (arum), etc.
But in tribal worlds chanā (wild sweet peas), kaler (butterfly leaf), bahal (clammy cherry), gayasa (deadnettle leaf), sunsuniā (clover ferns), banapoi (basella alba), bileikhuji (tick weed), balbaliā (duckweed), etc. are also used as the vegetable.
(The views expressed are the writer's own)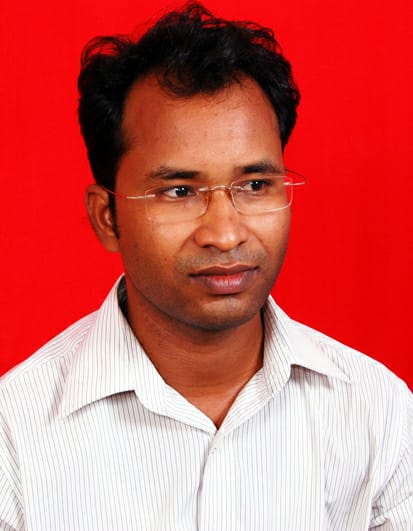 Dr.Sanjaya Kumar Bag
Koksara, Kalahandi, Ph.D. on folklore studies from the Department of Modern Indian Language and Literary Studies, the University of Delhi. Presently he teaches Odia in the Eastern Regional Language Centre, Bhubaneswar, Odisha.