Bhawanipatna, :  Sourabh Kumar, Kalahandi Topper in the BSE matriculation board exams was enrolled into the +2 Science academic course, here at Pragati +2 Science School at Bhawanipatna.  This red-letter day lent enigmatic glimmer in presence of Divya Shankar Mishra,hon'ble minister of Energy,Odisha along with the pioneer of Pragati Group of institution Ajaya Kumar Panda, Bishwajit B. Mohanty, principal and men of eminence,Bhawani Shankar Nial & Bikash Panda as well.
The jubilant topper opined  Pragati as one of the most renowned and qualitatively promising institutions of Odisha. He was confident of repeating his feat again in the future and expressed his desire to bring glory and pride to Kalahandi again in times to come. Sourabh's father expressed his gratitude to Ajaya Kumar Panda, Secretary PRAGATI group of Institutions for providing him the scope and opportunity to enroll his worthy son for higher studies in these times of financial distress.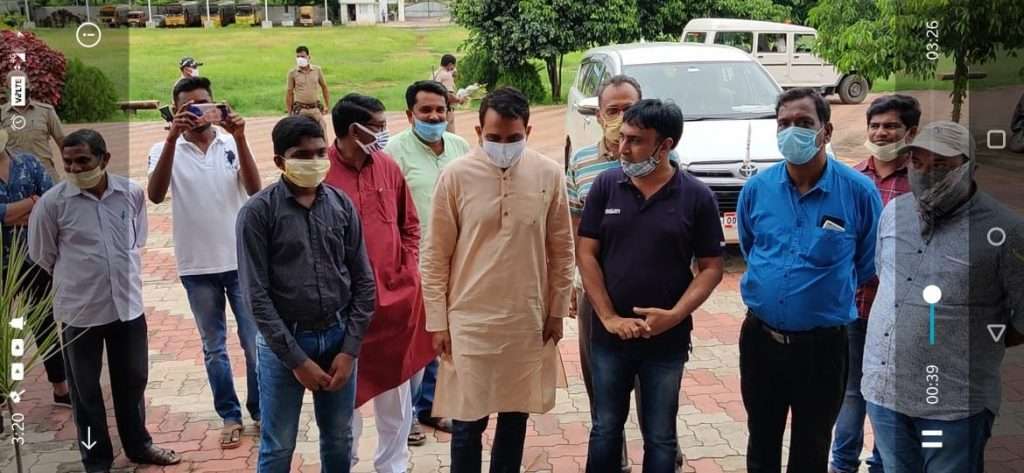 The hon'ble Minister  had all praise for the young talent and assured to stand by him even in the future in helping him achieve his goal of becoming an IAS Officer. He expressed his desire towards helping more needy and talented youth from Kalahandi towards realising their dreams. Shri Mishra congratulated and lauded  Pragati's commitment for social responsibilities  and urged others to take a leaf out of Pragati's example. 
The secy. Mr. Panda expressed his commitment towards extending a helping arm to other meritorious and needy students in the future for higher studies & highlighted Pragati's resolve to continue with it's good work of social responsibility. He also said that PRAGATI would always stand as a beacon of hope and repose for qualitative education in the state. In the end, Shri Panda thanked the Honourable Minister for leading by example and walking the talk on being socially responsible