Raj Kapoor was an Indian actor, film director and producer in Hindi cinema Industry. He was born on 14 December 1924 Peshwar, Pakistan and died on 2nd Jue 1988 at the age of 63. Raj Kapoor has been considered as the greatest showman of India so far as film is concerned. Sometimes he imitated Charli Chaplin for comedy acting. His films Awara and Shree 420 are the chaplin film. Awara (1951) placed Raj Kapoor as a world class actor. Raj Kapoor had many films for which he got fame and national awards. His films were global success-in parts of Asia, Middle East, Africa and the Soviet Blcok. He got Padma Bhusan in 1971 and was awarded Dada Saheb Phalke award in 1987 by the Govt. Of India.
Raj Kapoor was born at Qissa Khani bazaar, Peshawar, British India. The famour Prithwiraj Kapoor was his father. Prithwiraj Kapoor had a stronghold on Indian theatre and Hindi films. So the legacy went to RajKapoor, who was his worthy Successor. Raj Kapoor at the age of ten appeared as a child artist in film Inquilab (1935) Raj Kapoor appeared as a leading man in Neel Kamal (1947) opposite Madhubala. In the next year 1948, he started his own studio-R.K. Films. Dilip Kumar was a classmate of Raj Kapoor. Both were bosom friends. And later they co-starred in Mehboob Khan's Andaaz (1949) Barsaat was another big success.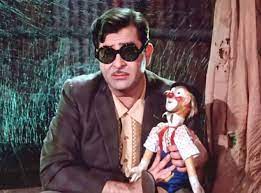 Raj Kapoor made some successful films like Awara (1951), Shree 420 (1955), Jis Desh main Ganga behti hai (1960), Dastaan (1950) Anhonee (1952), Chori chori (1956), Phir subh Hogi (1958), Anari (1959), Chhalia (1960), Dil hi to hai (1963), Boot polish (1954), Ab Dilli door nahin, (1957). In 1964 he made 'Sangam' with Rajendra Kumar and Vyiayantimala. Sangam was the first colour film of Raj Kapoor. In 1968 Raj Kapoor became the real merchant of Dreams for Hemamalini in Sapnon ka Saudagar. In 1970 Raj produced, directed and starred in his 'Mera Naam Joker', Which took six years to be completed. When it was released it was a flop. But afterwards it became a cult classic. Raj Kapoor's Bobby (1973) introduced Dimple Kapadia. He made many other films-Satyam Shivam Sundaram, Prem rog, Ram Teri Ganga maili in later years Raj acted as supporting actor alongwith Rajesh Khana (Naukri-1978), A with Sanjay Khan (Abdullah-1980). He played a detective in films- Do Jasoos (1975) and Gopichand Jasoos (1982). Raj Kapoor's last major film was wakil babu (1982).
In his time there were three famous actors Dilip Kumar-The tragedian, Raj Kapoor-the tragic-comedy and Dev Anand, the Debonair. All were famous. Raj Kapoor made both tragic and comedy acting. In films like aag and aah he did superb tragic acting. The bullock cart scene in film-aah reminds us the scene of Bimol roy's 'Devdas'. There were few actors in India who can do both sad and happy roles. Raj Kapoor was that type-a versatile in both. We can not get another Raj Kapoor in India. He was the smartest actor as well as the most stupid as in Jagte Raho along with Motilal and Nargis. Raj Kapoor will be remembered for a long time to come as a man who was saying-The show must go on.
(The views expressed are the writer's own.)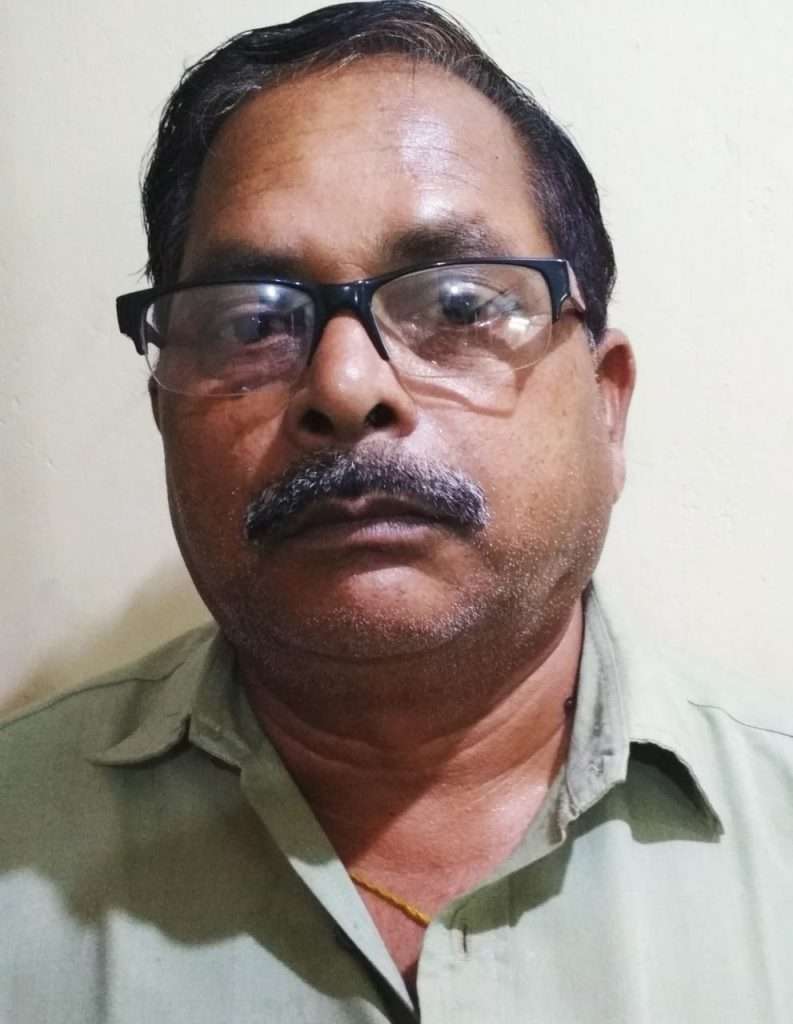 Radhakanta Seth is a former Income tax officer in Sambalpur. He is a freelance writer and his articles have been published in some Oriya dailies like Sambad, Samaj, Dharitri, and English dailies like The Telegraph and in a sociological journal 'Folklore' published in Kolkata.
He can be reached at [email protected]