Sambalpur University occupies an important position in the academic scenario of the State of Odisha and India. As an institution of higher learning, it has become a catalyzing factor for social change in a relatively underdeveloped region of Odisha. This is an affiliating university, with r5r colleges under its )jurisdiction which is spread over as many as 6 districts of Odisha namely Sambalpur, Sundargarh, Jharsuguda, Deogarh, Bargarh, Boudh, and Athmallik Sub-Division of Angul District of Odisha. Hence it is entrusted with the responsibility of educating over 8o,ooo students. For the last fifty-five years, it has remained committed to the pursuit of academic excellence and has earned credibility among the stakeholders.
Having obtained from the NAAC an impressive 'A' Grade in its second cycle of
re-accreditation, occupying a position within the first r5o universities in the NIRF ranking
during zozo, and the recent ISO good: 2or5 certification for Quality Management System in education, technology, and research, Sambalpur University has proven that a creditable
performance can be achieved in the midst of adversity. The Mahatma Gandhi National
Council of Rural Education (MGNCRE), Department of Higher Education has also awarded
the University the District Green Champion 2o2r-22 for the exemplary work done in making a difference to the Campus and its neighborhood. Veritably, a mighty oak grew from a tiny acorn, this institution has come a long way.
Back in 1967, it was a tiny institution, functioning at Patna House, Sambalpur. The campus at JyotiVihar, Burla, was built a decade later, and the academic, administrative, as well as residential buildings for students and faculties, came up in course of time. The campus at JyotiVihar is endowed with lush green woodlands and a peaceful atmosphere that is conducive to learning. And even in the glaring face of the prevalent Covid r9 pandemic, the university under the able leadership of the Vice-Chancellor and Registrar together with other officers, faculty members, and staff persevered to carry on academic activities to the greater heights of excellence through digital platforms as well as offline mode. Sambalpur University has expanded its academic profile over the years to z6 postgraduate Departments in 3z subjects, and running self-financing programs in o9 subjects.
This institution has continuously expanded its curricular range in keeping with the emergent academic needs of the region. The University offers courses on Executive MBA, M.Sc. Biotechnology, M.Sc. Bioinformatics, M.Sc. Applied Chemistry, integrated B.Ed.-M.Ed., M.Sc. Food Science, M.Sc. Food Sci. & Nutrition, Master of Social Work and M. Tech. in Environmental Science and Engineering through Self-financing mode. In addition to the ongoing courses, the University has started a course on Microbiology. Lajpat Rai taw College, Sambalpur, a constituent college of the University, offers a three-year LL.B. course, a five-year integrated BBA-LLB course, and P.G. Diploma in IRPM on the self-financing scheme. The college has started offering a 2-year LLM course from the session Zorg-zoo.
The Sambalpur University Institute of Information Technology (SUIIT), a constituent
technical institute of the University established in zoo9, has been offering quality education and research in the field of Information Technology and Engineering. The University has also drawn up a plan to establish new Departments, namely Geography, Commerce, Psychology, and Optometry in the coming days. The Directorate of Distance and Continuing Education (DDCE), Sambalpur University opened in the year 1999 is now
renamed as Centre for Distance and Online Education (CDOE) following the UGC's new
nomenclature. During the last academic year, the Private Examination Cell (PEC) of the
University has admitted z8r students into rz different P.G. programs, and 7r students into
6 Honours programs.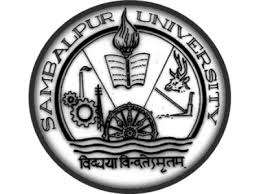 Sambalpur University has established two Centers of Excellence, namely "Centre for Natural Products and Therapeutics" and "Center for Regional Development and Tribal Studies" out of the grant allocated by the World Bank. The Centers have started research projects that are need-based and have the potential for a huge knowledge base.
Sambalpur University has a very good research profile. A Sponsored Research and Industrial Consultancy Cell (SRIC) set up at Sambalpur University in zo16, has been promoting and assisting research and collaboration. Currently, z5 Maior Research Projects and 9 Minor Research Projects are being run by Sambalpur University. To enrich the academic and research status of the University, the University has come up with a few impressive Sambalpur University at a Glance 3 of 7 initiatives like the Best Teacher award in Science, and Humanities, Faculty Research Grants, Publication grants, Patent grants, an incentive of two percent of the total project grant to the faculty member in case the project is accepted by the funding agency, and Research Scholar fellowship for Ph.D. scholars who do not have any financial support.

A Special Cell looks after the welfare of the SC, ST, OBC, and MANF students of the P.C.
Departments. A total of 573 students received post-matric scholarships, 64 students were
awarded Medhabruti Scholarships and r7 students were selected for National Scholarships in zozo-it. Presently r4 NET-JRF, rz NFSC, r5 NFST, o5 NFOBC, and oz MANF fellows have been registered in Ph.D. programs of different P.G. departments.

The International Affairs Department of the University has been in operation since ours.
And within a short span of time, the University has received more than orzo applications from overseas students through Indian Council for Cultural Relations. Students from Malawi, Yemen, the kingdom of Swaziland, and Tanzania have already been admitted into different departments of the university.

Sambalpur University has to its credit papers published in various national and
international journals. The total output of research papers, books, and monographs of the
teachers of the Postgraduate Departments is 1798 in the last 5 years, with impact factors
ranging from o to 47 and citation index ranging from o to 94o. Many of these publications have been indexed in SCOPUS, EBSCO, Routledge, JSTOR, Project MUSE, and MIT CourseWare databases. Prof. Bhubaneswar Behera Central Library of the University acts as a great support to research activities as a part of the E-Shodh Sindhu consortium providing access to over 89oo e-journals covering all disciplines. The University publishes the literary quarterly Odia journal Soptarshi. The Department of English is bringing out a UGC-approved literary journal So Sambalpur Studies in Literatures and Cultures regularly.
Sambalpur University has a z8 Memorandum of Understandings (MoUs) with various reputed institutes and universities. Of these, z are renowned overseas universities, namely: Goethe University, Frankfurt, Germany, and SEGi University, Malaysia.

Sambalpur University at a Glance 4 of 7 Besides all these, Sambalpur University has also taken a big initiative toward start-up programs that envisage an academia-university interface in terms of innovativeness and entrepreneurship. National Bank for Agriculture and Rural Development (NABARD) has funded Green House and Moist home. Also, it has funded Rs. r Crore to establish Banana Tissue Culture laboratory. Animal House in Biotechnology and Bioinformatics department is under construction at the cost of Rs.5o lakhs funded by Sambalpur University. A proposal of Rs. 3 crore has been submitted to Mahanadi Coal Fieldlimited (MCL) for incubation and skilling center.

The Academic atmosphere of Sambalpur University was very vibrant during the past two
years despite the constraints due to the Covid r9 pandemic. Various extramural lectures, online invited talks, and national and international webinars have been the highlights of academic activities. Online Training Programme on Capacity Building and Personality Development Programs for women students were conducted by different departments of the university in collaboration with the National Commission for Women (NWC), New Delhi.
Sambalpur University is one of the very few universities to have instituted a national prize
for best Indian poetry every year since r99r, on the occasion of the Silver Jubilee celebration. ln its nationalist tradition, the University honored the noted Urdu Poet, Janab Sheen Kaff Nizam, and Gujarati poet Kamal Vora with the prestigious Gangadhar National Award for Poetry-Zorg and zozo, respectively. It also felicitates litterateurs of the region who write in Odia and Sambalpuri with "Bharat Chandra Smruti Samman" and "Nilamadhab Panigrahi Prize". It also honors poets and performing artists with "Paschim Odisha Sanskruti Samman" for lifetime achievement for their distinctive contribution to the regional art, culture, and literature. The University has already published twenty books in Sambalpuri Literature, an anthology West Orissa: An Ethos, and an English translation of the major works of Kabi Gangadhar Meher.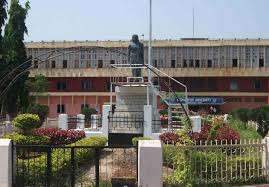 ln addition to it, a special volume of scholarly essays on various aspects of Western Odishan culture, society, art, and literature was brought out by the University. This University has an enviable collection of historical artifacts, palm-leaf texts, and prehistoric stones in the museum of the Department of Sambalpur University at a Glance 5 of 7
History and this Department is also collecting and curating ancient palm leaf texts from
various regions of Odisha as part of the Manuscript Conservation Programme, funded by
the Ministry of Culture and Tourism, Govt. of India.

Sambalpur University has initiated the process of complete automation of the
administrative process through the e-office. The University is now making migration
certificates available to students online through National Academic Depository (NAD) on a real-time basis. All degrees and certificates from zor5 are also hosted in the NAD. And in a short period of time, the issue of different certificates is going to be in online mode.
Sambalpur University has been upgrading both its syllabus and infrastructure so as to meet the current trends in the field of education. The Academic council approves and modifies Regulations and Syllabi at regular intervals for various courses run by the University- Total numbers of candidates awarded with Ph.D., D.Sc., and D.Litt. degrees during zozr is eighty.

During the past years, rz3 scholars were registered for Ph.D. degrees, and 16 scholars for
Post-Doctoral (D.Sc. /D.Litt.) degrees. The University took necessary steps for the inclusion
of Bachelor of Ayurvedic Medicine and Surgery (BAMS)/Ayurvedacharya degrees in the
Schedule II of Central Council of Indian Medicines (CCIM), New Delhi. The course Bachelor in Emergency Medicine Technology was introduced. Two papers viz. Communicative English (SECC-I) and Quantitative and logical Reasoning (SECC-ll) were also introduced.
Following the order of the Department of Higher Education Government of Odisha, two
papers namely Ethics and Values and Environmental Studies and Disaster Management
were introduced at the U.G. level. The university proposes to introduce 6 credit
SWAYAM/MOOC Courses and 4 Credit Interdisciplinary courses, and a noncredit course on Yuva Sanskar.

The Human Resource Development Centre (HRDC) of UCC, Sambalpur University, since its
inception in zooo, has been providing Refresher Courses, Orientation Programmes, and
other special programs. The HRDC has been recognized as the National Resource Center
(NRC) for Tribal Studies. In our, it has organized one Faculty Induction Programme and
eight Refresher Courses. Sambalpur University at a Glance 6 of 7 An Electronic continual display system has been installed in front of Gate No.-I. In a historical move, a rooftop tall National Flag post has been installed in front of the New Administrative Building to inspire the students and faculty toward nation-building.

The Sports Council of Sambalpur University has been conducting inter-college competitions of sports and games every year among the affiliated colleges. It also participates in a number of sporting and athletic events. ln or, the Hockey (Men) team of Sambalpur University achieved and place in East Zone Inter-University Hockey Tournament zozr-zz, held at Atal Bihari Vajpayee University, Bilaspur. The Football (Men) team became champion in East Zone lnter-University Football (men) tournament zozt-zz, held at KISS University, Bhubaneswar. Sambalpur University had the honor to host the East Zone Inter-University

Kabaddi (Women) Tournament zozr-zz under the Association of Indian Universities (AIU)
where z8 universities participated. [t is to our glory to note that Sri Amit Rohidas, a student of the Sambalpur University, participated as a player in the Indian Hockey (Men's) team in the zozo Summer Olympics held in Tokyo, in which the team achieved the Bronze Medal. Sambalpur University was the Group Champion in the first Odisha Inter-University Games and Sports zozz held at Berhampur University by winning 16 Gold Medals, o4 Silver Medals, and o3 Bronze Medals. [t also won the Women's Football and Badminton Men Double championships. It also secured trophies in Kabaddi and Cricket.

The students of the University participated in inter-University Literary and Cultural
Competition zozt-zz. and brought laurels by winning prizes in Odia debate, Odia Essay, and Classical dance competitions. The University Development wing has undertaken different developmental works. Modernization of six hostels and renovation of BiiuPatnaik Auditorium has been completed with the Hon'ble Chief Minister's special grant of Rs.14 crores. The University has planned to construct New Mathematics Block at the cost of Rs. 5o Lakh and Boundary walls of all hostels. Twelve Kilometer long boundary wall funded by the Department of Higher Education (DHE), Government of Odisha, is under construction. New lighting posts have been installed all through the campus out of the fund from DHE. Twenty-two Smart Sambalpur University at a Clance 7 of 7
Classrooms in different departments are under construction. Basket Ball, Volley Ball, and
lawn Tennis courts have already been constructed in front of Brahmaputra Hostel.
The development of a football ground in front of the Golden Jubilee hostel is in its final stage. Development of Park and Open Gym is under construction. Vedanta Aluminum Ltd. has agreed to develop a Cricket ground at a cost of Rs.r crore. The Career Counseling and Civil Service Coaching Cells have been counseling the students.
The registered Alumni Association has been actively involved in the activities of the university. Department of Higher education is funding the renovation of the road from Gate No. I to Gate No. II. Renovation work in 7z Quarters worth rupees Rs.7.5 crores is in progress.
As the leading academic institution in this region of the State, Sambalpur University has
been discharging its academic and social responsibilities for human capital growth and
social transformation.

(The views expressed are the writer's own.)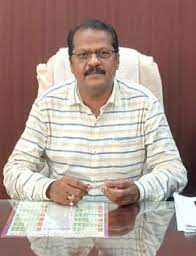 Dr. Nruparaj Sahu  is the registrar of the Sambalpur University of Jyoti Vihar , Burla.
He can be reached at;  [email protected]