Phanindra Pradhan
Sambalpur, Oct 12: Come Durga Puja, sisters of Western Odisha get ready for the auspicious occasion to observe 'Bhai Juintia'. The day holds special significance for the sisters of the region as they worship Goddess Durga for their respective brothers.
Observed on Ashwina Suklapakhya Ashtami (eighth day of bright fortnight of Ashwina month as per Hindu almanac) on Tuesday, sisters belonging to the region observe fast for 'Bhai Juintia' praying Goddess Durga for long lives, happiness, prosperity and peace of their brothers.
On the auspicious day, both married and unmarried sisters observe 'Nirjala Upabash' and do not even drink water for 24 hours.
As per the custom, a group of sisters gather at an open space in their localities and perform the puja with religious fervour. The sisters worship Goddess Durga at an open space, which is richly decorated with wild plants and flowers.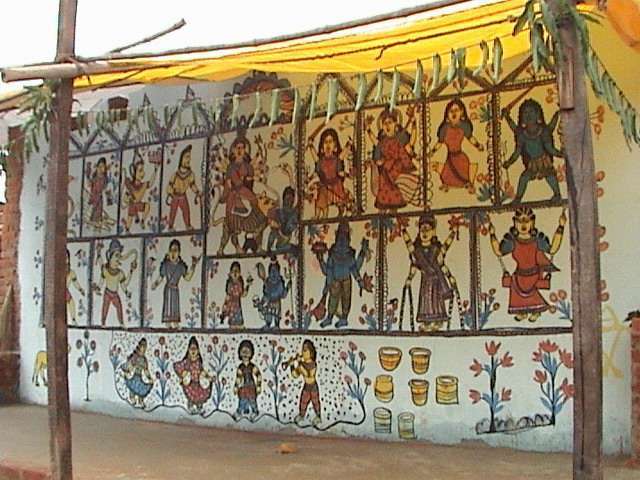 The fasting is broken the next day morning when the sisters have a bath and touch a bunch of 108 strands of 'Duba' (green grass) and 108 pieces of 'Arua' rice wrapped up neatly in freshly plucked Sal leaf on the body of the brothers from head to toe and tie a colourful Juintia (sacred thread) on the right hand of the brothers besides offer delicacies and gifts.
The brothers on their part specially invite their married sisters to observe 'Bhai Juintia' and celebrate Dussehra at their parental house. Irrespective of the distance, the brothers take pain in visiting the in-laws house or the place of residence of the sisters and extend them invitations and even accompany them for the festival. The festival also presents married women with a happy opportunity to visit their father's place and meet their brothers. And in return for wishing for their welfare, the brothers also give new clothes to their sisters as a part of the festival and promise to stand by them both in good and bad times.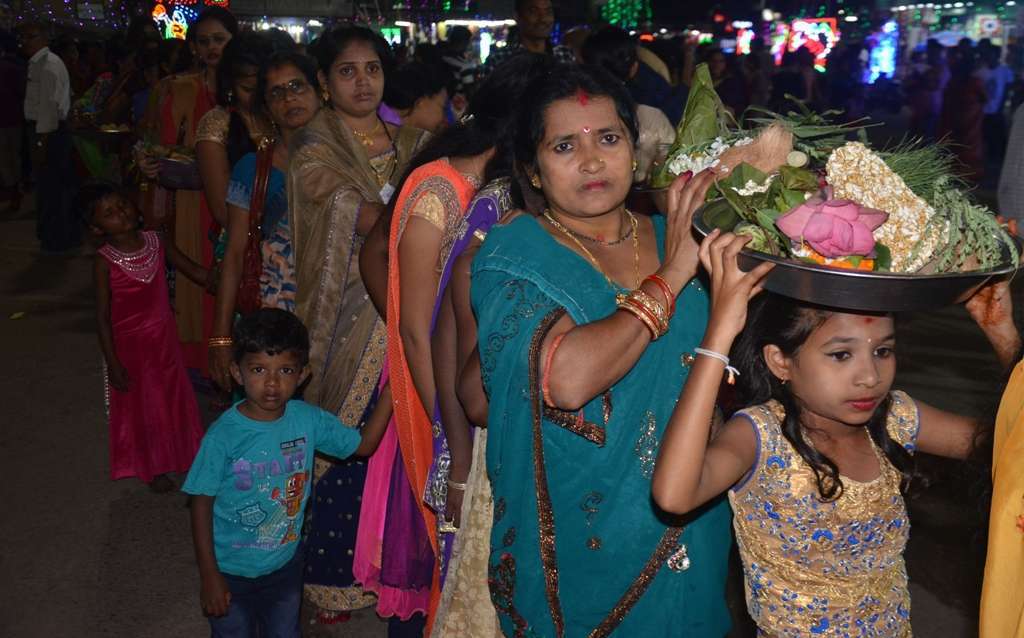 But with changing times and burgeoning metropolitan culture, these days sisters, in particular in urban areas, are making a beeline to the nearest Durga Pandals and are offering the puja at the Pandals.
In villages, womenfolk still get an image of Goddess Durga painted by the local artists on the wall of somebody's house freshly swiped with cow dung and mud. They then sit together in front of the image and perform the rituals and invoke the Goddess.