Phanindra Pradhan
Sambalpur, Oct 06 : Thousands of devotees thronged Samaleswari temple in Sambalpur city to have a glimpse of 'Dhabalamukhi Besha' of the Goddess Samaleswari, the presiding deity of undivided Sambalpur district on the occasion of Mahalaya on Wednesday. A similar beeline was also seen at the temple of Goddess Patneswari in the city, the presiding deity of the erstwhile Patna State and now Balangir district, which also adorns the 'Dhabalamukhi Besha'.
On the day of Mahalaya, the Goddess Samaleswari adorns 'Dhabalamukhi Besha', also referred to as 'Ganga Darshan' after which the Navaratra Puja begins and goes on for nine days. It is said that the Goddess Samaleswari reincarnates and represents Goddess Saraswati, Goddess Laxmi, Goddess Mahakali on this auspicious day. The doors of the temple were opened for the devotees at 6 am today and the Goddess will remain in the 'Dhabalamukhi Besha' till 11.30 am on Friday.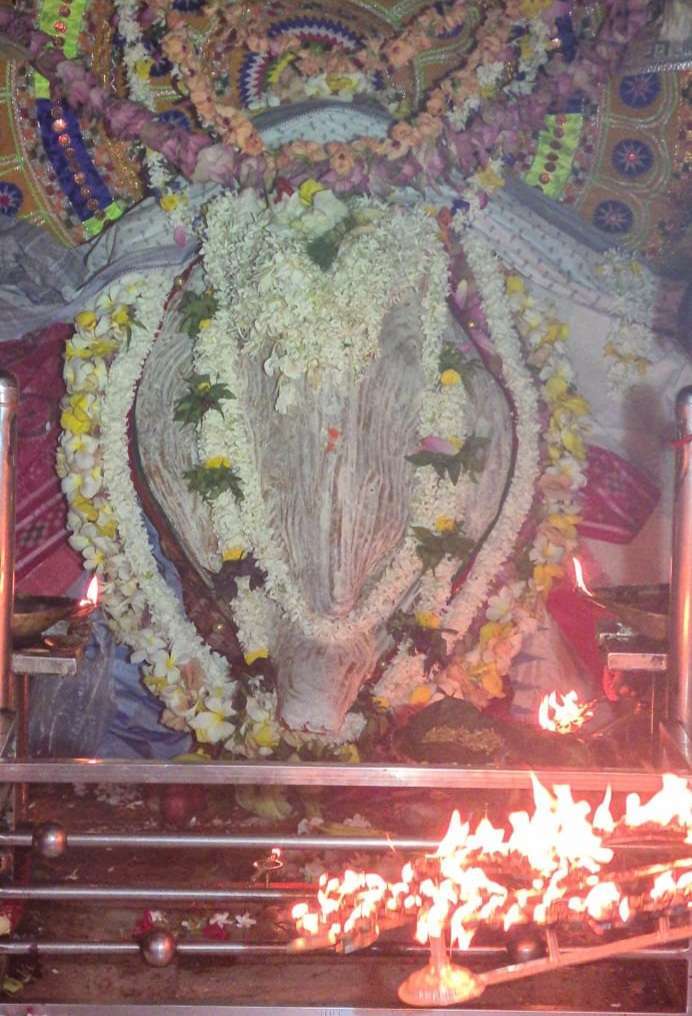 Devotees from across the district and neighbouring areas made a beeline in front of the temple from the wee hours for paying obeisance to the Goddess.
The legend has it that Goddess Samaleswari is regarded as an Ansh (a part) of Durga or Parvati, along with six other 'Shakti Ansh' of Odisha and Chhattisgarh. The mere mention of the name Samaleswari invokes reverence and speaks about the Shakti worship in the region. Folklore reveals that the city derived its name from the Goddess after the first king of Chauhan dynasty Balaram Dev located the Goddess from a Kud (island) on which stood a Silk Cotton tree (Semal).
President of Samaleswari Temple Trust Board, Sanjay Baboo said the festivities during the month of Ashwina start with Shodasa Puja followed by Mahalaya and Navaratra Puja.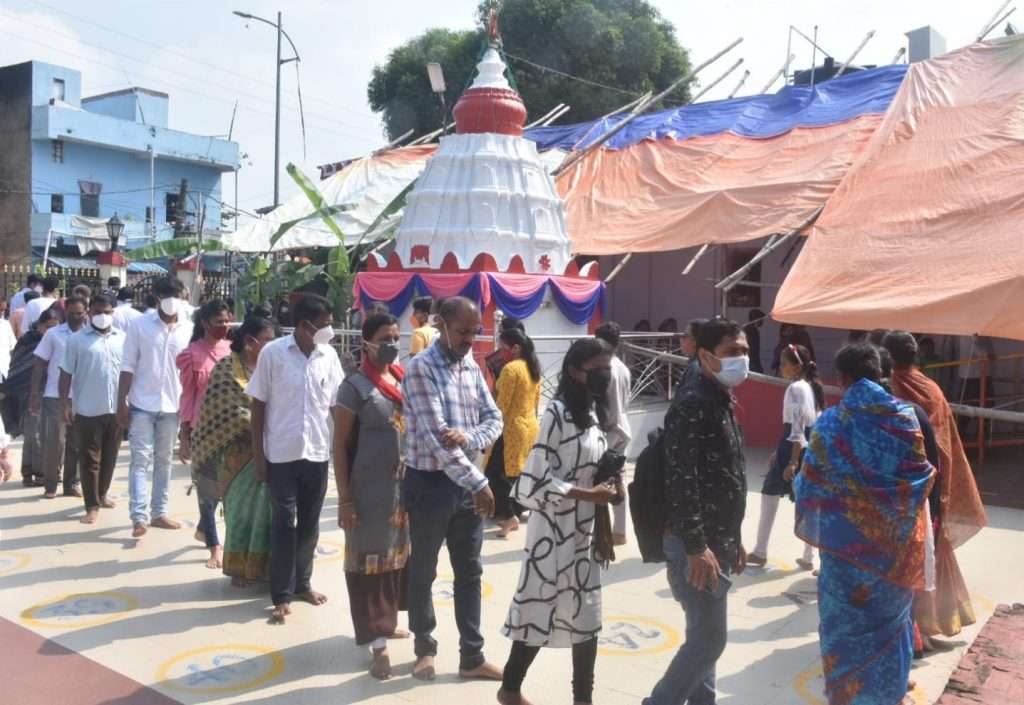 During the Navaratra, several rituals are performed in the temple. On the day of Pratipada, Navaratra Deepa is lit, which is immersed on the day of Vijaya Dashami.
Subsequently, on the day of Maha Ashtami, all the traditional weapons are cleaned and the temple 'Akhara' traverses the city in a procession demonstrating skills. Following which, Ranajita Utsav of Goddess Samaleswari is celebrated on the day of Dussehra or Vijaya Dashami.
On the day of Kumar Purnima, the Goddess Samaleswari adorns 'Raja Rajeswari Besha' and the temple's 'Dhwaja' (customary flag) is replaced marking resumption of normal practice and worship.