This year Dussehra spilled over two days, it started on October 25 and continued till October 26. And so we got two days to celebrate the festival and two days to mull over as to why we celebrate Dussehra and what we should do. Here are some thoughts on Navaratri and Vijaydashmi.
Celebrating feminine power
Navaratri means acknowledging Adi Shakti the feminine energy that created our universe so she is to be respected and venerated. But do we do that? I guess not.
As we worship 'Devi' on all the nine days of the Navratri we celebrate her power and the power within each woman. Don't we all know that divine feminine energy resides in each girl child, each woman in the family and around us yet we disregard them.
Does this thought cross our mind that by not wanting and accepting a girl child we are disrespecting this divine energy?
We should remember Durga Devi had to be called upon to destroy Mahisasur as no other God could destroy him. That's feminine power. When doing Navami pooja by inviting girls to your home, we need to remember we are inviting her.
And that respect should remain throughout the year and not just those nine days for girls and women. Let this be a takeaway from Navratri this year.
Victory of good over evil
Dusshra basically celebrates the victory of good over evil. It celebrates the victory of Lord Rama over Ravaan. What are you ready to give up on this Dussehra. When asked by her teacher, my eight-year-old daughter said "I want to give up biting my nails this Dusshera".
So, it can be that one bad habit you have been trying to give up, it could be as difficult as giving up smoking or as simple as going in for digital detox. This is our Indian 'resolution day'. So, go for it, give up that one habit that's harming you.
Was Ravaan really evil?
From childhood it has been drilled into us that – Don't be like Raavan, be like Rama. I keep wondering if Ravaan was really that evil, he was a devout Shiv bhakt, he was a deeply knowledgeable and intelligent person, and was equally a good King. So, why is he considered evil? Well, that's because he let his ego, arrogance, and vanity get the better of him.
And so all his "acquired" knowledge and skill got side-lined eventually because he lost his gifts – his positive qualities. That's what differentiates Ravaan from Rama, even though Rama has his flaws and Ravaan was as human as Rama, Rama was able to control the negative attributes.
So, yes we can be like Rama or Ravaan, it just depends on which qualities we choose to harness.
This festival during a pandemic
The biggest lesson the year 2020 has taught me that festivals are not about extravagance. Festivals is about being around your loved ones, making the day special for them and eventually that will lead to your own happiness.
To confess today, I used to go a little overboard with my festival budget each year, thinking festivals are for this. But since the Coronavirus pandemic has made us rethink on our lifestyle, our spending, our priorities in life, I have unlearnt this extravagance.
Other than the money part I have learnt to be more spiritual than religious. I believe in the Supreme Being but not in the rituals prescribed.
(The views expressed are the writer's own)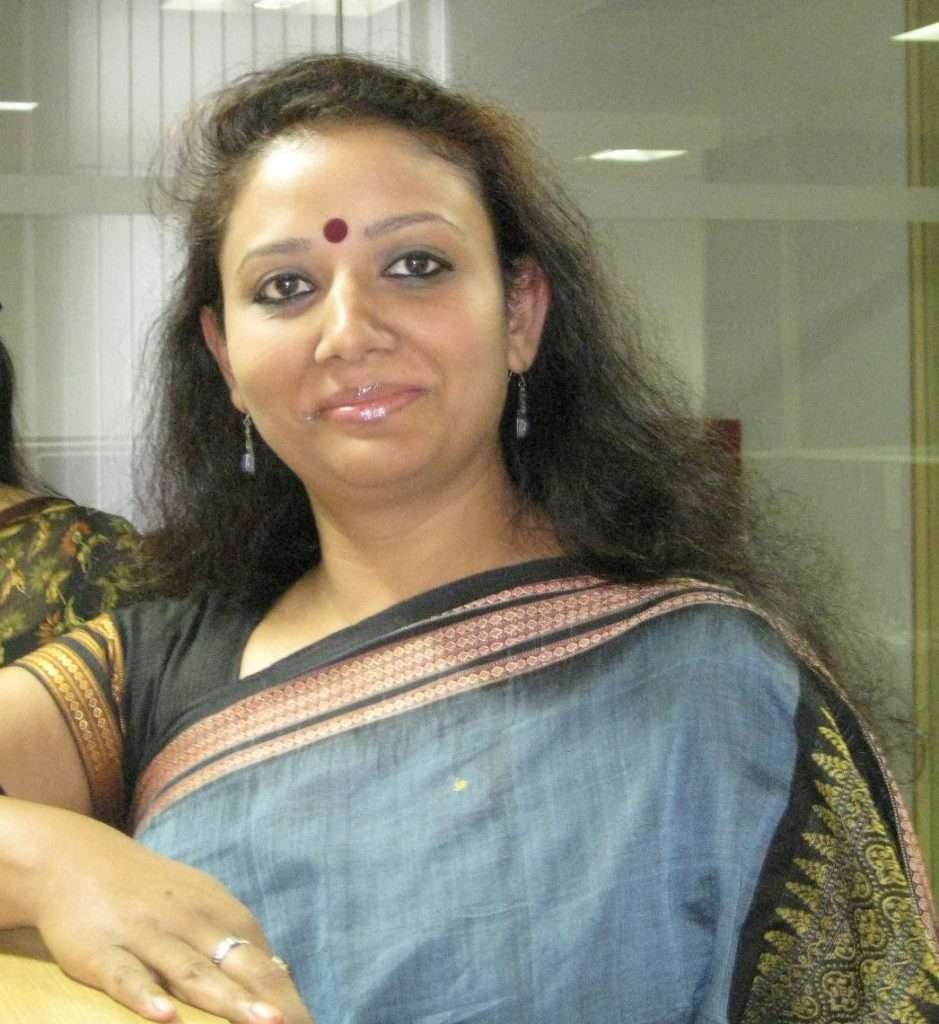 Smita Singh is a freelance writer who has over 17 years of experience in the field of print media, publishing, and education. Having worked with newspapers like The Times of India (as a freelancer), National Mail, Dainik Bhaskar, and DB Post, she has also worked with Rupa& Co, a book publishing house, and edited over 30 books in all genres.
She has worked with magazines like Discover India and websites called HolidayIQ and Hikezee (now Go Road Trip). She has also written for Swagat (former in-flight magazine of Air India), Gatirang (magazine of Maruti Udyog), India Perspectives (magazine for Ministry of External Affairs), and Haute Wheels (magazine of Honda).
After turning freelance writer she wrote on art and architecture for India Art n Design. She also worked for Princeton Review as a full-time Admissions Editor and then IDP Education Private Limited as an Application Support Consultant. Smita has her own website called bookaholicanonymous.com which supports her love for books and reading!
You can reach her at: [email protected]
(Lead collage with images from the net)