Keonjhar, Aug 12: A millet based recipe demonstration and value addition training was organised jointly by ATMA, Keonjhar and WASSAN under Odisha Millet Mission at Naranpur Mission Shakti Bhawan in Sadar block of Keonjhar district recently. The programme was a joint initiative of Odisha Millet Mission and Mission Shakti and supported by District Mineral Foundation, Keonjhar.
The training focused on the inclusion of millets in farming and diets. The purpose of the training camp was to increase the efficiency of the Millet Shakti Cafe team, as well as to guide participants on how to prepare millet based nutritious food at the grassroots level and its important health benefits.
DPC, WASSAN, Sanjay Sahoo welcomed all the participants and briefed them on the purpose of the training.
DPC, WASSAN (ICDS), Siba Shankar Bibhar discussed and explained the millet and its nutritional properties. It is very important to include nutrition in the regular diet to improve the health of rural and urban families. After the training, WSHG members can make a significant contribution to their family by including millet in their daily diet, as well as running Millet Shakti Café, he said.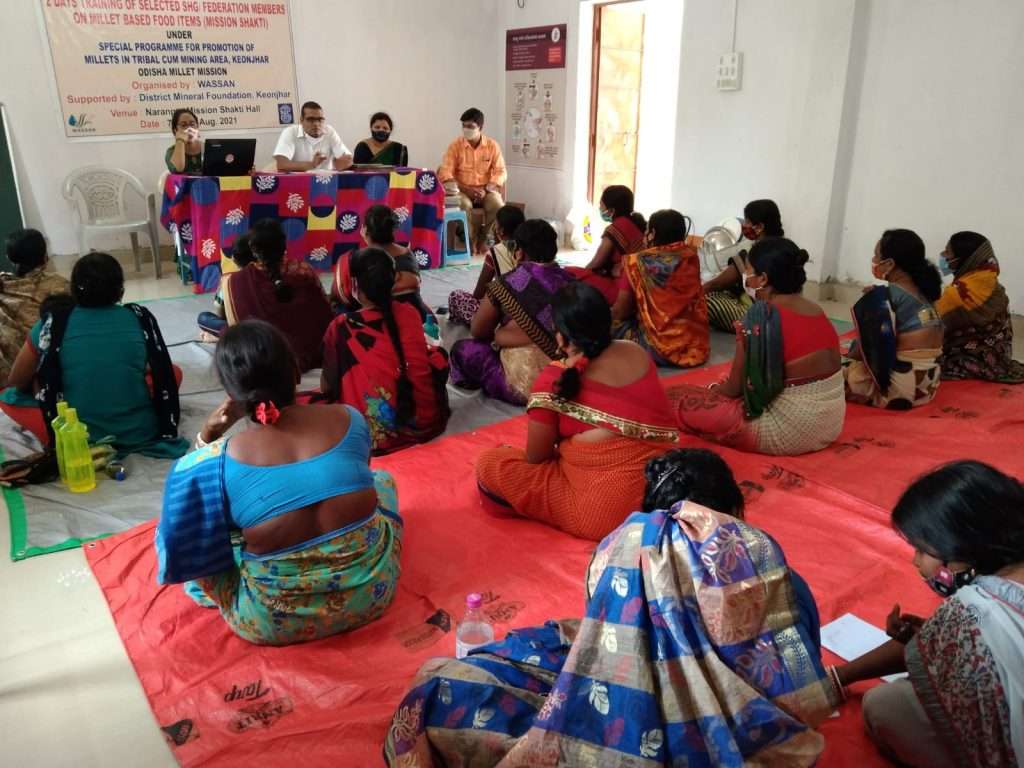 DSWO, Keonjhar, Anusaya Sahu, ADSW, Gunakara Das and DPC, Mission Shakti, Sisir Sarangi attended the training programme and encouraged the groups to take up initiatives on millet consumption and value addition.
As many as 80 participants from seven WSHGs and one WSHG federation participated in the training programme. Sabnam from Odisha Millet Mission and Debajani Das from Trishakti Mahila Parisad, Bhubaneswar joined as resource persons. Attachments area