Amid '80s rustically slow ambience, as the dark clouds wandering randomly in the pervasive sky was heralding imminent rain, we were getting ready for school vis-à-vis mother's admonishment from the kitchen in intermittence to be on quick, for we, in those days in rainy season, had no option but to walk to school along the muddy street with an umbrella in hand, unlike the ongoing IT-oriented virtual era tinged with concrete roads and motor conveyance for school going students even attired in rain-proof coats. Just at this moment, I can firmly recollect the time,8.45AM to 9A.M, scheduled for broadcasting Odia film songs,there came floating in the air from the Radio
"Megha barasila tupur tapuru kesura maela gaja…. (It starts raining with pattering note..)". What a melodious rendering of the film 'Shesa Sharabana (1976)'as the lyric and the music in unison was conjuring up of a rainy day that implanted fiercely passionate but romantic longingness in the heart of the beloved for her lover. The melody was enough to make me and my brothers standstill to enjoy the mystic pleasure therein. What is more, the commotion in the wake of getting ready for school got transitioned into a sheer calmness, even disregarding mother's outcry from the kitchen at us for getting late to school. And the melodious voice emanating from the radio caressed the core of school going children did belong to none other than the legendary singer vani Jairam who passed away recently on 04 February 2023, leaving behind a rich and laudable legacy of singing that spanned over five decades encompassing more than 10,000 rendering in 19 different languages.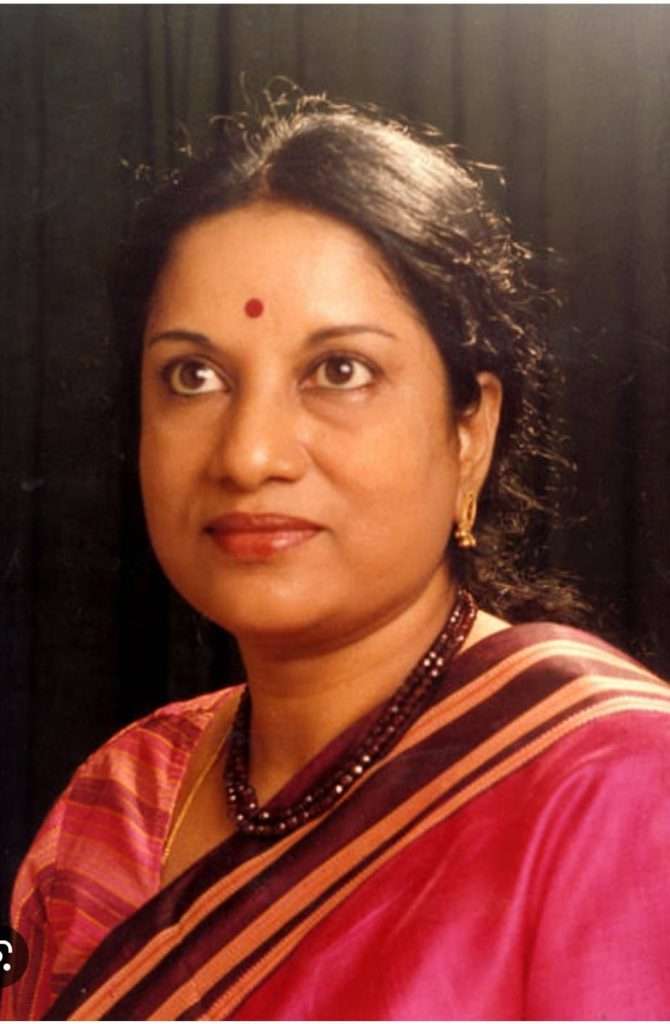 Born on 30 November 1945 in Vellore to Durai swami Iyanger and Padmavati as 6th daughter out of 9 children,Kalavani,the real name of Vani,manifested "mornig shows the day" as she had passionate love for music since her childhood. Her parents being overwhelmed at their child's sheer talents in music made all possible arrangements to train her Carnatic music under the aegis of the then celebrated musicians Kadalur Srinibas Iyengar,T. R. Balsubramanyum and R. S. Mani. In tune with the ebb and flow of time, her marriage in 1969 with Jairam, an employee of State Bank Of India hooked her to Mumbai, may be the glamorous city awaiting to harness yet another musical talent and in turn had introduced her to her new Sister-in-law N. Rajam, a reputed Hindustani classical Violinist.This apart, in Mumbai, She availed herself a rare opportunity to learn Hindustani classical music under the umbrella of Ustad Abdul Rehman Khan of Patiala gharana.
As luck has its own turn,Vani's encounter with legendary film maker and director, Hrishikesh Mukherjee while making 'Guddi' in 1971,changed the course of her musical journey to lend her name, fame and recognition in the fiercely competitive Hindi film industry as she rendered 'Bole repapihara…',a seminal composition of the versatile musician, Basant Desai in rain raga Miyanki Mallhar penned by legendary lyricist Guljar.This apart, her other song'Humko man ki shakti dena…'became weighty enough to be the morning prayer in many schools across the country.It was a time coincided with the release of musical hit 'Anand' and 'Mera Naam Joker'. Nevertheless, Vani caressed the core of music lover to become a household name across the length and breadth of the country.Not being complacent in confining herself to Hindi film music, shelent her voice to 18 other languages including Telegu, Tamil, Malalayam,Kannada, Bengali and Odia among others.Consequently, Vani's singing tally culminated with more than 10,000 songs.
Vani's vivacious voice in no less measure rather substantially has mesmerized the Odia people over the years.Her debut in Odia film industry way back in 1976 through the film "Krushna Sudama" was marked with her enchanting rendering 'Chota mora a ghara, chota mo sansara…',a laudable lyric being composed by the legendary music director, Bhubaneswar Mishra. The film as well as the song was a stupendous success of 1976.What struck the chord and rendered Vani a household name overnight even in Odisha was her evergreen song, "Megha barasila tupur tapuru…"from the celebrated Odia actor, director and producer Prasanta Nanda's film 'Sesha Shrabana(1976)'.
It was a phenomenal composition, evoking a raining ambience tinged with amorously romantic voice eliciting fierce longingness of the beloved for her lover, of Prafulla Kara, one of the illustrious music directors of Odisha. Consequently, there was no looking back for Vani in Odia film Industry as her play back singing continued to command the air waves producing songs in class like 'keon nama dhari dakibi tumaku… (Sindurabindu),Ahe daya maya biswabihari… (Balidan), Tiktiki tiktiki hua mochhati.. (Balidn),Jhumu jhhumu nupura baje.. (Hira moti manika),Pirati chorichori..(Jaya maa mangala),Ama gaon r maauda mani go ama gourinani… (Gouri),Kuhukuhu bane kuhukuhu and Ae jhiati r pada talamala…(Sati Anusaya), Dhali dia sara dharani re aji.. (Tapasya),Hip hip hurre..(Puja), Aha ki badhia jodi tora mora…(Aliva Daga) and so on that might encompass more than 15 Odia movies.
Eventually she begged the best play back singer award for the film 'Devajani' in 1981.Being a non-Odia,this speaks out in volumes Vani's astoundingly flawless articulation. In this context, veteran Odia actor, director and producer Prasanta Nanda's words of tribute at the unprecedented demise of the melody queen seem note worthy as he said, "I banked on Vani Jayram for my film Sesha Srabana and Balidaan and she lived out and out upto my expectations. Her Odia pronunciation was so impeccable that one hardly can level her as a non-odia artist."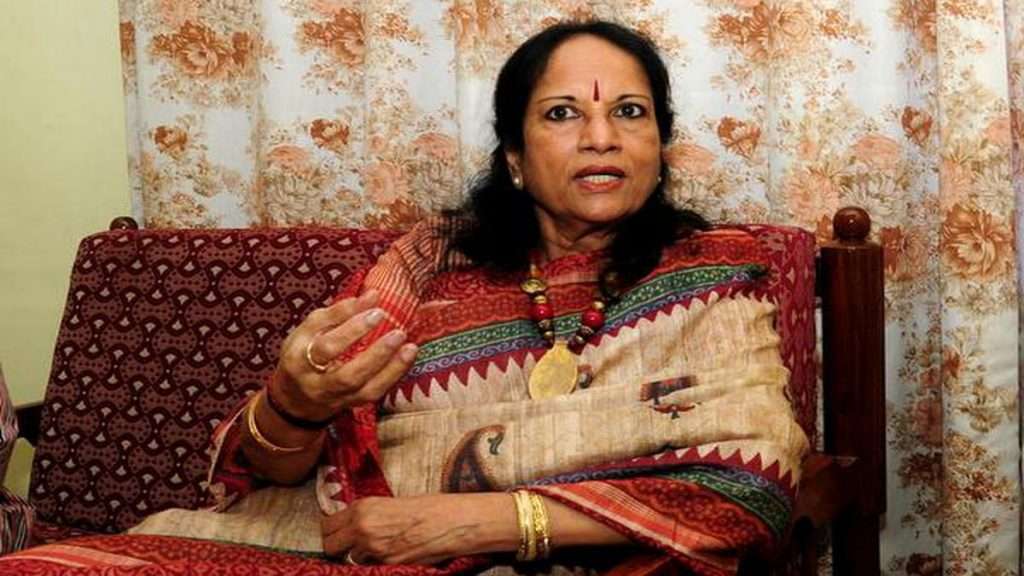 Most of the legendary music directors of Odisha like Prafulla Kara,BasudevRatha, Bhubaneswar Mishra have made use of Vani's artistic potentialities with subtly creative orientation and have harvested the brilliantly musical produce that would inevitably continue to command the airwaves to enchant the masses with mystic melody from generations to generations.
Vani was named for Padma Bhushan on the eve of Republic Day-2023 for her incredible contribution to film music but, alas! She wouldn't turn up to receive the coveted award from the hand of her Highness the President of Indi, Smt.Droupadi Murmu, for God has invited her to His eternal abode, may be, to listen her melody. Nevertheless, Vani, through her enchanting melody,would continue to enthral the ephemeral life eternally.
(The views expressed are the writer's own)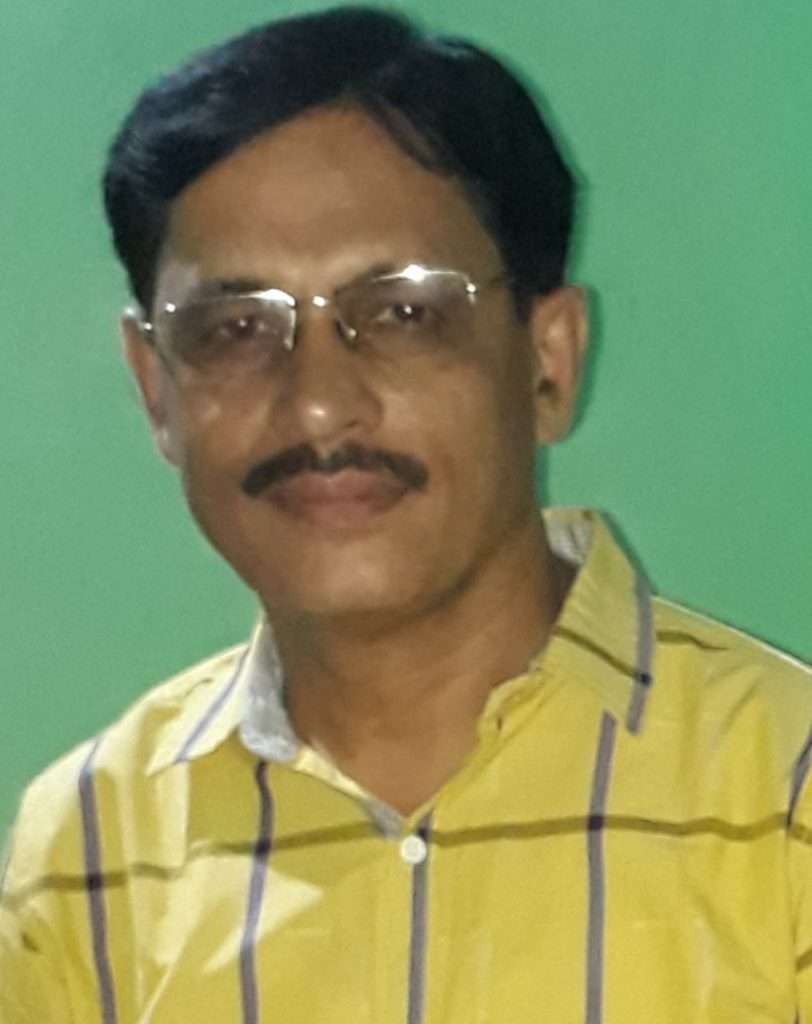 Bankim Mund
Lecturer in English
Dharmgarh Women's Jr. College, Dharamgrh, Kalahandi Mob 8327717672
You can reach to him : [email protected]
(Images are collected from net)