Veer Surendra Sai was the ablest son of Sambalpur and Goddess Samaleswari. He died as a martyr to the land. He belonged to the royal family of Sambalpur. Despite this he was denied the royal seat of Sambalpur. The Britishers of East India company placed unfit persons on the throne of Sambalpur. This irked Surendra Sai and he started revolting against the British.
Surendra Sai started revolting much before the year 1857 when sepoy mutiny broke out and took a larger form. Surendra Sai had been jailed in Hazaribag jail. When the mutineers of 1857 broke the jail, Surendra came out and reached his native land Sambalpur and stared his second revolt.
Surendra Sai was born on 23 January 1809 in village Khinda, 40 Kms from Sambalpur. He was one of the seven sons of his father, Dharma Singh. He belonged to the branch initiated by Anirudha Sai, son of Madhukar Sai, ruler of Sambalpur.
He started protesting against the British at the age of 18 in 1827. First time he was arrested in 1840 and sent to Hazaribag jail. After being released by the mutineers of 1857 he continued his resistance until his surrender in 1862. Before his surrender he spent 17 years in prison at Hazaribag and after his final arrest served a term of 20 years including his detention of 19 years in the remote Asirgarh hill fort until he died.
Surendra Sai was a tough customer for the British. 1857 mutiny died. But Surendra Sai did not die. He continued troubling the British. Brilliant Generals like Major Forster, Captain L. Smith and others earned credit in suppressing the rebellion elsewhere in India were brought to Sambalpur to suppress Surendra Sai. Surendra achieved success foiling the strategy of the British for a long time. Major Forster was transferred after three years in 1861. Next came Major Impey, who also could not defeat Surendra Sai. Major Impey was a good man. So he requested Surendra to surrender. Surendra surrendered with full faith in the Govt. of the British. But after the death of Impey, the British took a somersault and revived their hostility towards the great fighter Surendra Sai. Surendra was disillusioned. Promises made to the ear were broken to the heart. All colonial powers were immoral people. For them, end was important than means. Surendra Sai was victimized by this policy.
          Surendra Sai was arrested by the treachery of our own people. In the village named Talab a person named DayanidhiMeher gave secret information about Sai to the British. In Indian History many such treacheries have happened; Akbar captured the fort of Asirgarh with a golden key. Tipu Sultan was killed by the British due to a unfaithful guard of his fort at Srirangapatnam.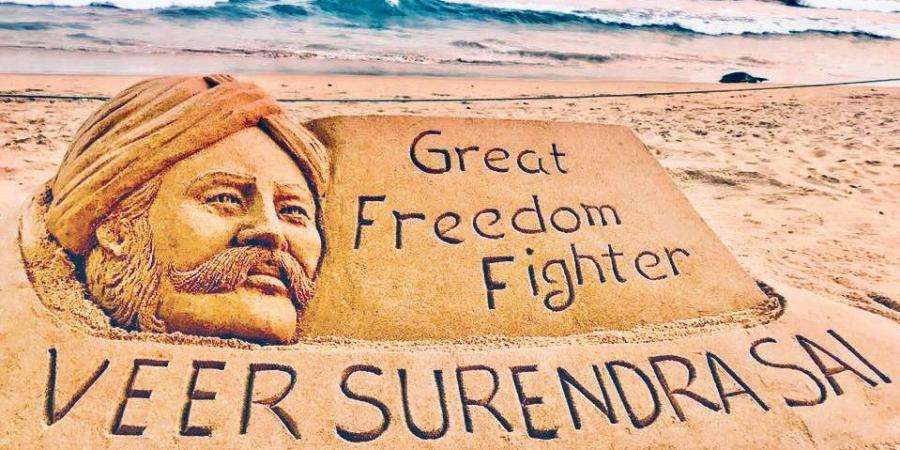 The British were cunning people. They were waiting for the opportunity. On many occasions they were defeated by the Marathas, Hyder Ali, Tipu Sultan and others; still they could conquer India. The British conquered India in a fit of absence of mind. In the same way Surendra Sai was conquered. His associates were also arrested. In the village of Kudopali near Sambalpur, his brother Chhabila Sai was shot by the British. This is recorded in a folk song –
Uliuliuli
                   Kudopalir majha khuli,
                   Chhabila Sai ke bajilaguli.
(In the middle open space of village KudopaliChhabila Sai was shot at by the English)
At last Surendra Sai was sent to the Asirgarh jail. He died there on 28 February 1884 at the age of 90 away from his native land of Sambalpur. In the last moment, he was remembering MaaSamaleswari, the Ista Devi of Sambalpur. Regret remains that his desires were not fulfilled. But he was a valiant fighter as well as a lone fighter. The British will be remembered as the men who suppressed Surendra Sai. But Surendra Sai will be remembered as Surendra Sai.
On January 23, every year, we remember him which is his birthday. The medical college at Burla is named after him. Govt. of India issued stamp on him. Many poets and historians have eulogized him. The great Sambalpuri poet – Haladhar Nag has written a kavya on him titled – 'Sundar Sai'.
What Rani Laxmi Bai was to Jhansi, Surendra Sai was to Sambalpur Rani Laxmi Bai was the bravest of the rebels of 1857, as the general Hugh Rose pointed out. Similarly, Surendra Sai was praised as – Goonda – a distorted form of Gond caste to which Surendra Sai belonged.
Historians say – The mutiny in 1857 was not inevitable. It was inherent in the British empire. That means there were many mutinies against the British Empire. There were a million mutinies. Surendra Sai's mutiny was one of them. The memories of Veer Surendra Sai can not be erased from the pages of History.
(The views expressed are the writer's own.)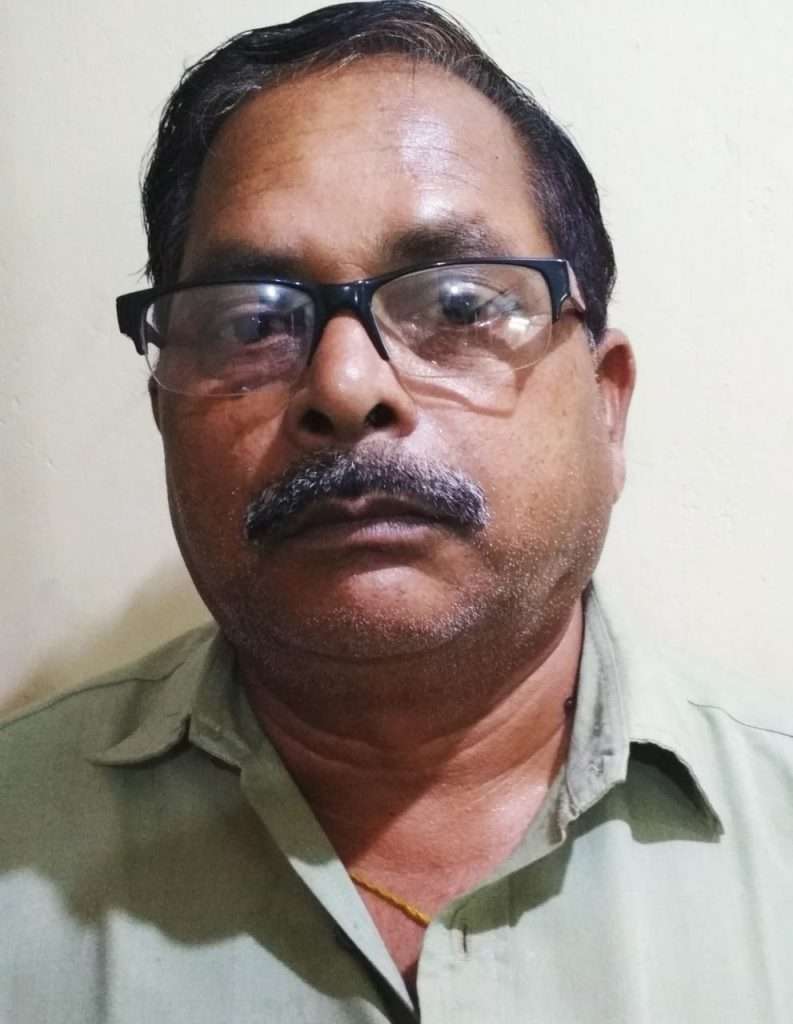 Radhakanta Seth is an Income tax officer in Sambalpur. He is a freelance writer and his articles have been published in some Oriya dailies like Sambad, Samaj, Dharitri, and English dailies like The Telegraph and in a sociological journal 'Folklore' published from Kolkata.
He can be reached at [email protected]