Kalahandi district has lots of untapped tourism potential that can catalyze the development of this pocket in India. Despite its richness, this region has been completely neglected in tourism maps in Odisha as well as at the national level. For decades there is little work by state and central Governments to develop tourism spots in this region. Some of the important tourist spots that need urgent attention to transform the region in the tourist map are given below.
Gudahandi: Gudahandi is rich in prehistoric cave paintings. The caves are of volcanic rock and are situated in the Sahajkhol Reserve forest. Three hills of volcanic rock surround the site in the shape of a bowl which is akin to the molasses pot and thereby justifying the name Gudahandi. Large varieties of species carnivorous and herbivorous are spotted in the deciduous forest of Sahajkhol. Dokrichanchara has a beautiful waterfall adjacent to Gudahandi. It needs a ropeway (cable car) from Dokrichanchara to Gudahandi as the mountainous route is rough and in the worst condition.
This route can also be developed as a suitable hiking site. A Panthanivas is required at Dokrichanchara. A botanical garden and a small zoological park near Gudahandi will be helpful. The roads connecting Dokrichanchara with Biju Express Way (via Dharamgarh) and Gudahandi with NH26 (via Ampani) need development to state highway all-weather roads. More importantly, the construction of a safety bar for the Dokrichanchara waterfall is necessary. Last but not least establishment of an Open Museum – Indira Gandhi Rashtriya Manav Sangrahalaya (IGRMS) will be ideal.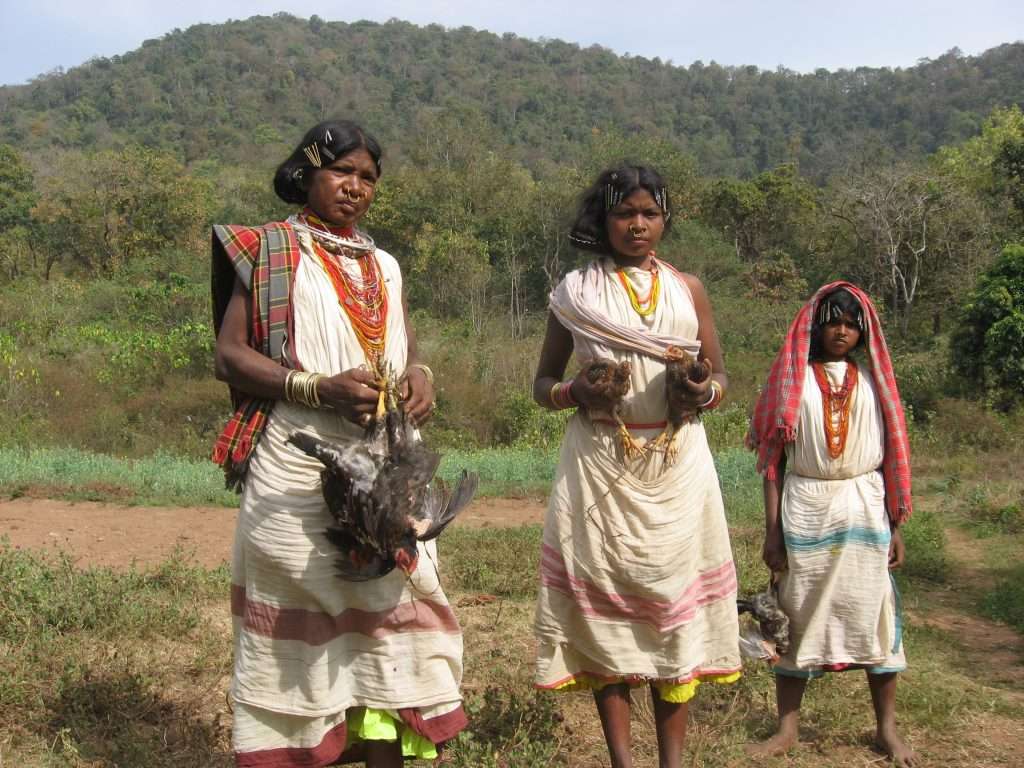 Thuamul Rampur: Thuamul Rampurhas many beautiful waterfalls, mountains, and tea plantations. The region used to be called Kashmir of Western Odisha. Construction of a safety bar for the various waterfalls is needed. The origin point of the Indravati river should be developed. Similarly, the construction of tourist Cottages at Surajgad of Thuamul Rampur where the sunshine falls around noon along with a food park including local and tribal cuisines will be good.
Indravati Dam: A boating center through the construction of a water reservoir around the Indravati dam and the creation of park & gardens on the denuded flat hilltops are beneficial. Thankfully recently Chief Minister of Odisha has announced a park, museum, and Indravati temple. Hydroelectric power plants should be further developed for tourists.
Ampani: Ampani hill ranges present a panoramic view of nature. A frolicking valley called "Haladigundi" in this hill range exhibits some peculiar features due to the reflected rays on the Sun. In the morning and evening, the objects of vision appear yellow. The whole area abounds in spotted deer, Sambar, and Black Panthers who can be seen at the Behera reservoir. It has a beautiful waterfall name Karaka. It is necessary to have a safety bar for the Karkara waterfall and a Panthanivas. The road from Ampani to Mukhiguda (Indravati dam) needs development.
Karlapat Wildlife Sanctuary and Phurli Jharan Water Fall: This small but beautiful sanctuary is located close to and about 12 km. from the district town of Bhawanipatna covering a dense patch of lush green dry deciduous forest. A beautiful waterfall near this river on the outskirts of this sanctuary called Phuli Jharan has been developed as a tourist spot for the local visitors and draws a large number of visitors from far of places. The undulated topography of the sanctuary, with hills, valley, perennial streams, and deep water pools give it a unique charm.
This sanctuary is rich in wildlife such as tiger, leopard, gaur, sambar, nilgai, barking deer, mouse deer, a wide variety of birds and reptiles. A Zoological Park in Karlapat region is needed. It also needs the improvement of Jakam and construction of Tourist cottage. Though it is connected well with Bhawanipatna, roads connecting Karlapat with Junagarh and Rayagada are important for tourists. The roads from Karlapat Kiapadar to Jakaypur and Karlapat Kiapadar to Junagarh via Jilingdara need development to state highway all-weather roads.
Mohangiri: Mohangiri village is near a hill stream called Kali Ganga. A dilapidated Siva Temple stands on the Bank of the stream. An early phase of a flat-roofed temple was constructed at Mohangiri by 6th century AD, which has been restored to its original shape by the State Archaeology during 1998. There are a few short epigraphic records on its walls and pillars. It needs few basic requirements like the road from Mohangiri to NH217 (M. Rampur) should be improved. A Panthanivas is required at Mohangiri
Archaeological Park at Asurgarh [Under Protection of ASI] : Kalahandi region has a rich and great history. The history of the region goes back to at least 2500 years ago when well civilized, urbanized, and cultured people inhabited this landmass. The fort of Asurgarh is 12 h, the inner core and the fortified walls are 11 m' x 7 m' in height and width along with the moat whose width remains 36 m' at present. It is a metropolitan center in ancient India and is contemporary of Sisupalgarh Ahicchatra, Atranjikhera, Taxila, and Mathura, etc.
The trial excavation conducted during 1973 unveiled its chronology from 3rd century BC to 5th century AD. A recent study by the Archeological Society of India says it is among the oldest site so far discovered in Odisha. Therefore, detailed archaeological work is required for the preservation of one of the ancient capital cities of the sub-continent – Asurgarh (Narla). The oldest fortified city can be developed into an Archaeological park and have it woven among the other tourist places of Odisha. The project may include the followings – (1) Setting of an Archaeological Museum; (2) Boating center on the Asursagr [200 acres of water reservoir]; (3) Creation of parks around the fort, light & sound system; (4) Tourist Guest House, access road and plantation, etc.
Archaeological Golden Tourist Circle in Kalahandi: From the Rahul river up to the Sandol River extending to the right bank of the Tel river [ancient Telavaha] a large number of settlements from Neolithic to Post-Neolithic are documented. Major archaeological sites like Mohangiri, Budigarh, Urlukupagarh, Kharligarh, Godavela, Terasingha, Asurgarh-Narla, Belkhandi, and Amath that are located within the Rahul – Sandol river valley should be focused on. Thus the proposal is for the development of road communication and preservation of the site.
Development of Kalahandi Golden Tourist Circle: Bhawanipatna (Manikeswar Temple, Palace, etc) – Junagarh (Fort, Lankeswari, historical town) – Dharamgarh (Bhim Khoj, Paradeswar temple)- Dokrichanchara Gudahandi (Waterfall, nature, prehistoric painting, cage) – Ampani (Nature, waterfall, temple) – Mukhiguda (Indravati dam, Water game, Power plant, and nature) – Thuamul Rampur (tea plantation, waterfall, temple) – Karlapat (wildlife) – Phurli Jharan (waterfall) – Bhawanipatna (destination)
 Kalahandi Hat at Bhawanipatna: Kalahandi is well known for handicrafts and gemstones. Kalahandi Utsav organized every year by the District Council of Culture at Bhawanipatna has been attended by more than thirty thousand peoples from outside Kalahandi and the foreign Tourists consecutively for three days. Chhatar Yatra is another festive occasion of Bhawanipatna and every year nearly twenty thousand devotees thronged into Bhawanipatna on the occasion. To showcase handicrafts from KBK, Kandhamal region, a Hat (market center) can be established at Bhawanipatna.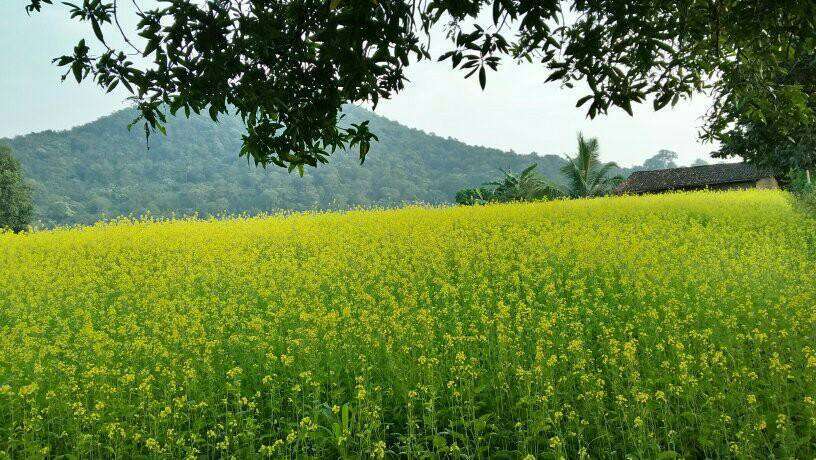 Indian Institute of Tourism and Travel Management at Bhawanipatna: The establishment of a branch campus of the Indian Institute of Tourism and Travel Management (IITTM) at Bhawanipatna to train human resources in the tourism sector of the KBK region will benefit the region. At present, the location of such institutions at the metro cannot benefit the people of semi-urban or urban locality like Bhawanipatna situated far away from the metropolitan center like Banglore/ Delhi.
Undivided Kalahandi Balangir Koraput (KBK) region, in particular, is the poverty-stricken area and the poor students cannot opt for training/ education facility available at the Metros like Banglore, Delhi, Bhubaneswar, etc. KBK has tourism potentiality which has been overlooked by the Governments for the last sixty years. Unless manpower is trained/educated, the tourism industry cannot strive in this backward region. Government lands are available at Jaring – Bhawanipatna to house the IITTM. Bhawanipatna is located at the center of the KBK region and is well connected by NH, SH, and Rail. Bhawanipatna has Utkela Airport.
(The views expressed are the writer's own)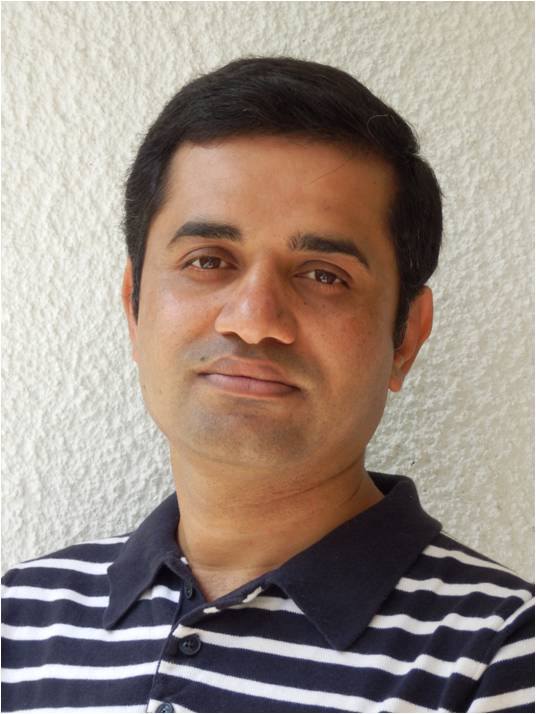 Digambara Patra, M.Phil, PhD
Professor Department of Chemistry
American University of Beirut
Beirut, Lebanon
Web: https://myprofile.aub.edu.lb/dp03
( Images from the net )