Vyjayantimala is an Indian film actress, Bharatatyam dancer,Carnatic singer and parliamentarian she was the highest paid actress of her time. Her full name is Saraswati Kumari Vyjayantimala.
She was born on 13 august 1936. Her mother was a reputed actress of the south. Since childhood Vyjayantimala was interested in dancing. She was a dancer since childhood, in her home in the mornings when her mother called out to herchild,Vyjayanti was seen dancing from one room to the other. Later on Vyjayantimala became thedancing star of Hindi film industry.
She made her debut in Tamil filmVaazhkoi in 1949. Bahar was the Hindi version of it later on. She was the first south Indian star to become a Bollywood star. Vyjayantimala is an accomplished dancer and introduced semi-classical dance to Bollywood. Her Hindi film Nagin with Pradeep Kumar made her a star and she gripped the audience in Hindi cinema as well.'Man dole mera tan dole' song fascinated the youth of India.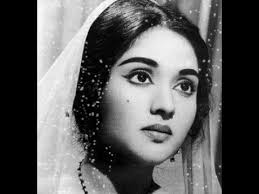 In the year 1955 Vyjayantimala was cast as 'Chandramukhi' in Bimal Ray's Devdas. For this role, she got a Filmfare award as the best supporting actress. But she refused saying that it was not a supporting role; rather it was at par with the main female role in the film. Performance is to be counted; not the persona in the film. Vyjayantimala was right. For example, Shakespeare did the role of old Adam (a servant) in the play 'As you like it'. And Shakespeare performed it well. Old Adam Says:
"Master, go on
I will follow thee
To the last gasp
With truth and loyalty."
Similarly Rabindranath Tagore performed the role of a poor blind boul singer in the one of his plays. Like Shakespeare, Rabindranath gave an outstanding performance.
So judging from this point of view, Vyjayantimala should have been given best actress award for the film Devdas.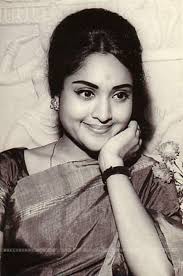 Then came several films –Madhumati, Naya Daur, New Delhi, Aasha, Amar Deep ,Paigham, Nazraana, Suraj, Ganwar and other films. In 1958 film Sadhna finally got her a Filmfare award. In the year 1961 she featured in Dilip Kumar's Ganga Jamuna. It was also an outstanding performance which awarded her the second Filmfare award. The film Sangam in 1964 with Raj Kapoor was a massive success like Mughal-e-azm.
The role of 'Nagarbadhu' of Vaishali in the film Amrapali gave her much satisfaction. But it was a box office failure. See,it was difference in the perception. The intellectuals will love this film. But the average unthinking crowd will discard. It is very difficult to reach the lowest common denominator audience so far as films are concerned. Having got disappointed, she decided to quit films. Some of her films were released after she had left the film industry. These are Suraj, Jewel Thief, Prince, Shunghursh.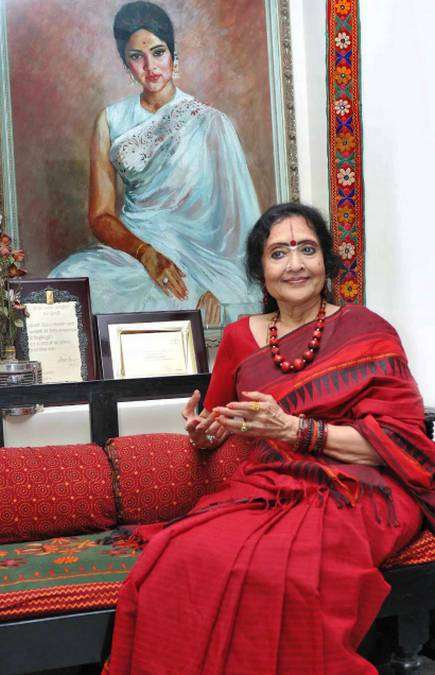 Vyjayantimala was a talented actress. Her acting was agile. Some song sequences were superb.'Ajare Pardesi' in Madhumati was a languorous call of Vyjayantimala. 'Lalajee,Babujee','Tum kya kya kharidoge', in Sadhna was very scintillating as well as satiric. 'Abaage tera marji' in Devdas was a fitting sequence. 'Do hanso ka joda bichhodo gaya re' in Ganga Jamuna is being sung even to this day. 'Auratne janam diya mardonko; Mardon ne aurat kodiya bazaar' in Sadhna was a social satire penned by Sahir Ludhianvi.
Vyjayantimala was a stunning beauty. She looked more beautiful in her black and white films. It is said –Charm is bloom on a woman; if you have it, you need not have anything else. If you have not it, then it does not matter what anything else you have.
Vyjayantimala  co-starred with great stars of the time –Dillip Kumar   (Devdas, Madhumati, NayaDaur, Shunghursh, Leader, Ganga Jamuna, Paigham), Devanand  (Amar Deep, Jewel Thief),Raj kapoor (Nazrana,Sangam), Sunil Dutt (Sadhna, Amrapali), Rajendra Kumar (Sangam, Suraj, Ganwaar, Saathi), PradeepKumar (Nagin), Kishore Kumar (New Delhi, Aasha), Shammi Kapoor (Prince), Dharmendra (Pyar hi Pyar).But the significant pairs were Dillip kumar – Vyjayantimala and Rajendra Kumar – Vyjayantimala. Rajendra Kumar was called –Jubilee Kumar at the time. 'Baharon phul barsao mera mehboobaya hai'- is very romantic song sung even now.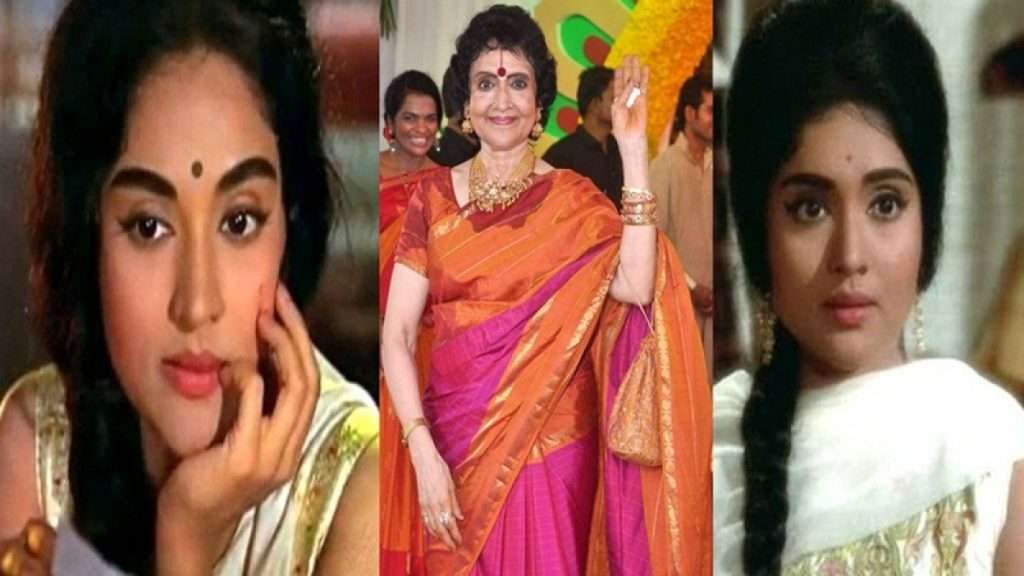 Dillipkumar – Vyjayantimalawerea unique pair. It is quite strange that DilipKumar's slow action is matched with the agileacting of Vyjayantimala. Both understood each other. The chemistry was all right. Devdas, Paigham, Madhumati, NayaDaur are perfect examples.
Vyjayantimala left the film industry before dust was poured on her. As a person, she is a dignified lady. She was the first person to refuse a Filmfare award. After a dance performance in America, alongwith WaheedaRahman,she was offered money of huge amount. But she bluntly refused saying- I am not a courtesan. Such was her dignity.
Another Vyjayantimala is yet to come in the film industry. Can any other actress dance like puppet in Kathputli film? Because Vyjayantimala was Vyjayantimala. Now the film industry is devoid of a significant garland of Vyjayanti.
(The views expressed are the writer's own.)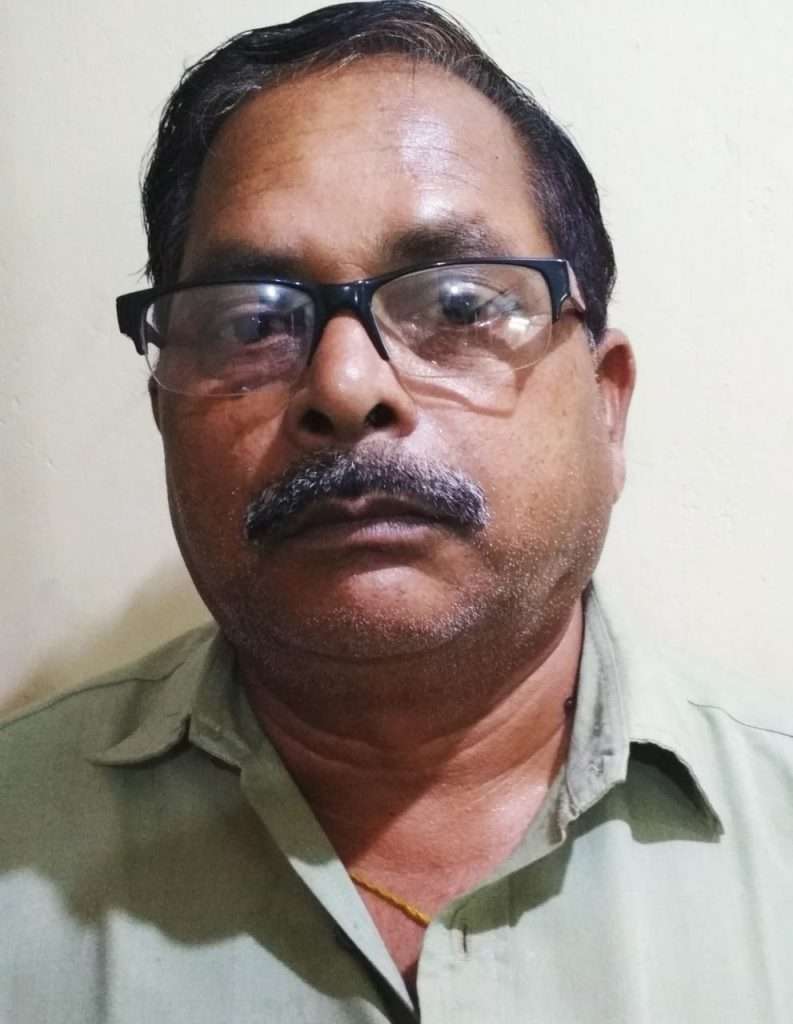 Radhakanta Seth is an Income tax officer in Sambalpur. He is a Freelance writer and his articles have been published in some Oriya dailies like Sambad, Samaj, Dharitri and English dailies like The Telegraph and in a sociological journal 'Folklore' published from Kolkata.
He can be reached at [email protected]
( Images from the net)