Though NDA Government headed by late Atal Bihari Vajpayee had realised lack of all-weather rural roads in India, especially poor road conditions and insufficient national highways in the Eastern part of India including states like Odisha, Bihar, Jharkhand, Chhattisgarh, MP, UP, etc. and brought Prime Minister Gramya Sadak Yojana (PMGSY) scheme across India, it was towards the end of UPA-2, when Government of India headed by DR. Manmohan Singh fathomed the inequality in growth across different regions in India and initiated policy to give an agricultural boost to the Eastern part of India.
However, at that time UPA-2 could not do much as the election was nearing and subsequently, UPA-2 lost the Indian general election in 2014. Since then in the past six years, the Indian Government and policymakers have increasingly realised that the growth story of India since the 1990s is not equally distributed. Some regions in India were growing economically better and industrially getting more advanced compared to other regions, especially the eastern part of India was lagging compared to the Western and Southern parts of India.
As soon as the NDA Government headed by Narendra Modi took charge, the central Government gave special emphasis on the Eastern part of India for agricultural and economic growth. The Central Government of India understood that a large part of Eastern India needs faster development in agriculture, highways, roads, railways, ports, industries, and other infrastructure to boost its economy as par with Southern and Western parts of India.
In this initiative, Odisha has received some of these benefits in terms of supplementary irrigation projects, national highways, coastal highways, petrochemical complex, and enhanced funding for railway projects by the Modi Government, though Odisha may further require much more investments to decrease the gap between Eastern part and Southern and Western part of India in terms of economic and commercial developments.
Nonetheless, when the same development story is extrapolated to the state level of Odisha, inequality is also clearly noticeable at the local level. A large part of the tribal belt in Northern Odisha including Mayurbhanja and Keonjhar districts as well as South Western Odisha including undivided Kalahandi, Balangir, and Koraput (KBK) and Kandhamal-Boudh districts remained neglected over many decades. Despite being rich in minerals, a long coastline, agriculture & forest resources, the Odisha state remained poor.
The investment in the first 50 years of post-independence India was largely focused on a few specific regions in Odisha. The coal belt and mineral-rich regions received some investments only for mineral exploration without bringing many industries and manufacturing units to the state. Few industrial developments in the port sector like Pradeep port happened in coastal Odisha.
The focus on the tourism sector by the Government of Odisha was also largely focused in the Bhubaneswar-Puri-Konark corridor. The secondary and tertiary service sectors at the same time were confined to the state capital region, Bhubaneswar-Cuttack, at the state level and the regional level specifically went to Sambalpur and Berhampur for Western Odisha and Southern Odisha respectively.
Both Sambalpur and Berhampur enjoyed these benefits without sharing much of these benefits with other parts of Western Odisha and Southern Odisha. The far-off districts in South Western Odisha remained further neglected even within the region over these decades. Odisha has always been primarily considered an agriculture-based economy.
Even in this sector the coastal Odisha, Sambalpur, and Ganjam took a higher share in the first 50 years of post-independent India. The high-intensity irrigated region in Odisha was largely in coastal Odisha, Ganjam, and Hirakud region whereas most of the tribal dominated regions were low intensity irrigated regions.
In the past 30 years, new irrigation projects and schemes were announced in these regions but the rate of progress has been slow in these regions due to insufficient funds. Major irrigation projects take decades to be completed in the tribal belt of Odisha. Similarly, in the industrial development of the past 20 years, the major projects, parks, and investments largely are coming in the coastal Odisha or the coal belt Angul, Sambalpur, Jharsuguda, and Sundergarh region.
The iron and bauxite rich Keonjhar, Koraput, Rayagada, and Kalahandi have received few investments, but negligible downstream industries, parks, or the manufacturing sector are being established in these regions. Few refineries were established in these regions just to get mineral exploration but all the downstream and manufacturing industries such as aluminum parks are being established in the coal-rich Angul and Jharsuguda region.
Most of the public industrial park by the Government of Odisha and major investment by the central Government are also recently coming in Ganjam, Khordha, Bhadrak, Angul Jagatisingpur, Balasore, and Dhenkanal districts whereas private parks are coming in Ganjam, Sambalpur, Jharsuguda, and Sundargarh districts.
Moreover, the Odisha Government recently approved for a 1,000-acre textile park at Dhamra and another 1,000-acre medical park at Dhenkanal. Earlier the State Government had also approved 800 acres for a Textile Park at Malipada, Bhubaneswar. Similarly, a 500-acre petrochemical downstream park at Balasore is under consideration.
Odisha's economic corridor is coming in a 100 km radius of NH 16 passing from Berhampur to Balasore. Although these initiatives by the state Government are appreciable, the Government's lack of enthusiasm to focus on industrial and economic development in South Western Odisha comprising undivided Kalahandi, Balangir, Koraput, and Boudh-Kandhamal region is worrisome.
Though the region's economy is recently growing and overall economic performance of Odisha is improving, the gap between South Western Odisha and Coastal Odisha is becoming increasingly wider in the past 20 years. South Western Odisha has great potential in alumina, cotton, and agriculture-based industries.
Unfortunately, most of the aluminum-based downstream parks, food parks, etc are being established outside of KBK districts. At the same time, KBK districts play a significant and major role in cotton production in Odisha. Cotton cultivated in Kalahandi, Nuapada, Rayagada, Koraput, and Balangir districts is well known for its quality internationally. Nevertheless, both the textile park and an apparel park proposed by the Odisha Government are coming from the coastal Odisha region and none of them has been proposed in the KBK region.
Post Covid-19 situation requires lots of Government investment to boost the economy and create employment, this is the right time that such investment is done with a long-term vision focusing on South West Odisha. It will be good for policymakers in Odisha to now reevaluate and formulate a look South West policy, similar to look east policy at the national level, to bring inclusive growth in Odisha by meeting economic development in South West Odisha as par with coastal Odisha.
(The views expressed are the writer's own)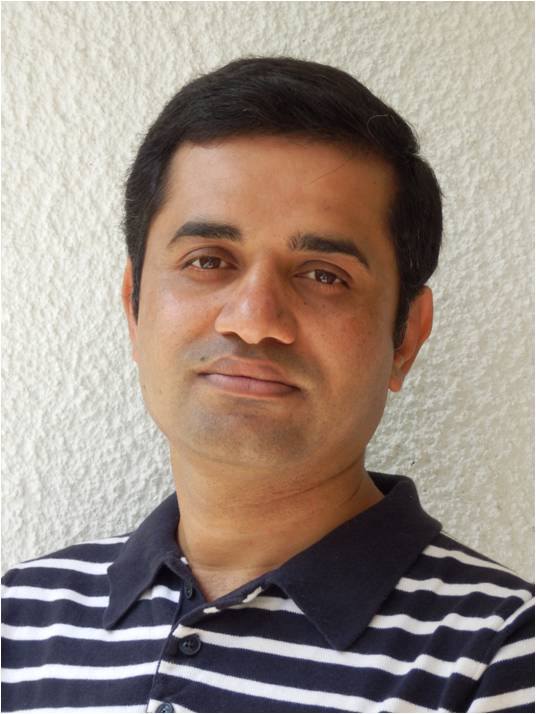 Digambara Patra, M.Phil, PhD
Professor Department of Chemistry
American University of Beirut
Beirut, Lebanon
Web: https://myprofile.aub.edu.lb/dp03
( Images from the net )