This Ramnavami I couldn't but notice Lord Ram's total transformation to a lone militant warrior, with flying hair and a drawn bow and arrow. Same on Hanuman Jayanti day I could see the 'Angry Hanuman' face everywhere – on buses, windscreens, public walls, and T-shirts. And I kept wondering what makes them angry?
I have been wondering about this for quite a while now, so I thought of putting my thoughts on paper.
The only angry god/goddesses that I grew up knowing were Kali and Durga and Lord Shiva when he performed the Tandav holding his dead wife in his arms.
From my childhood, I always had the vision of Ram durbar with Ram holding his bow and standing casually next to his happy family. With Hanuman bowing in attendance with a smile that came from 'bhakti'. So, what's changed? Why are our gods angry too? (Indians surely are, for what I am not sure).
Well, these belligerent gods depict today's aggressive, macho India. This group that believes in Hindutva ideology wants their gods to avenge what wrong has been done to their bhakts. The 'Angry Hanuman' stickers on vehicles and elsewhere seem like a warning – 'beware'.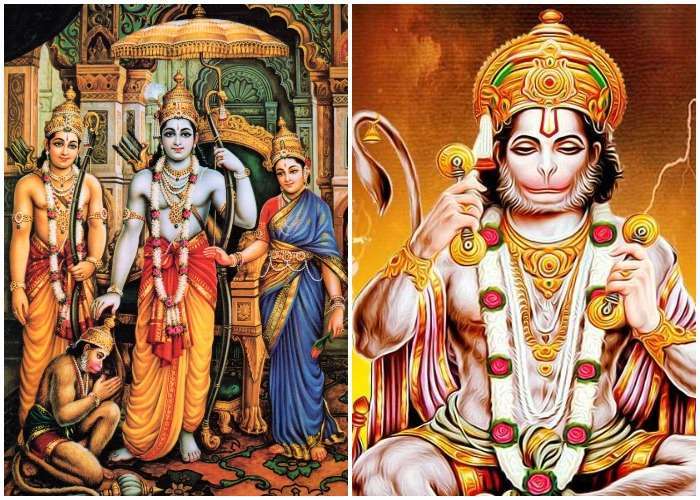 The process of transformation
Karan Acharya, a 29-year-old graphic designer from Kerala now based in Mangaluru, created this image of an angry Hanuman for free for his friends in 2015. But he was reportedly pleased when he heard that the Prime Minister had appreciated the new-look Hanuman at an election rally in Karnataka soon after. The designer in his defense had said that this angry makeover was aimed at making the humble and servile image of a Bhakt appear powerful, not oppressive. But now we know what this belligerent monkey-god stands for.
The point when a genial, benevolent Lord Ram turned into a warrior can be traced back to the 1990s, the RathYatra which reached its crescendo when the Babri Masjid in Ayodhya was demolished by a self-proclaimed VaanarSena (monkey army) wielding Trishul had this motif throughout. Now, they continue to carry it as a resurgent majoritarian leitmotif. 
What do these recreated gods stand for?
Lord Ram in his earlier form was happily standing with his wife and brother and bhakt Hanuman, but we know what happened once he returned to Ayodhya, on heresy he abandoned his wife Sita in the forest all alone. Not thinking about her wish, welfare, or right. So, this single god now represents the majoritarian who does not believe in a woman's agency, that she has freedom of speech, rights, or choices. Earlier we heard 'Jai Siya Ram' now the war cry is 'Jai Shri Ram. The female consort has been relegated to the sidelines. It's a far cry of a Lord who fought the biggest battle to bring back his wife from the clutches of Raavan.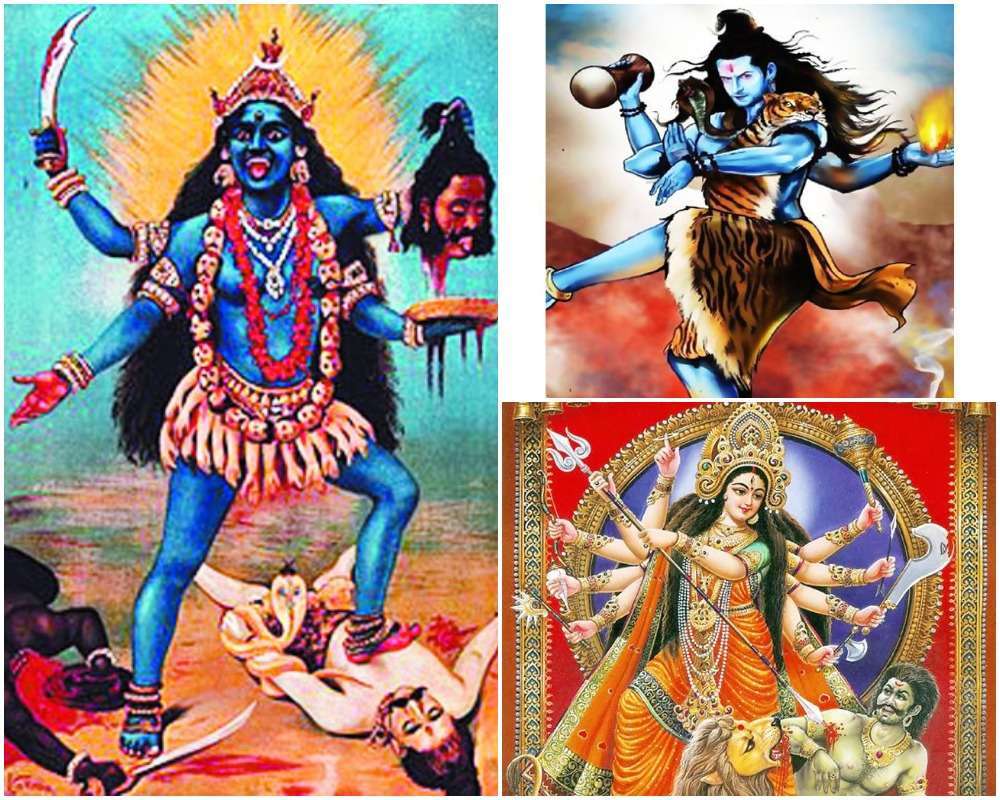 Similarly for Hanuman, in India power and man are synonymous. Hanuman who was always a celibate was powerful too, and so it was believed that celibacy in a male further increases this precious power manifold. So the angry celibate god is an apt symbol for the new and aggressive variety of macho in India today. These new bhakts of a new aggressive monkey-god are already opposing the right of privacy and freedom of speech to women vehemently through fringe groups.
I would have supported this transformation if the angry masculinization of Hanuman was used for fighting gender injustice or waging a war against rapists and the abusive families of women. Instead, we have his new followers who revere the gaumata, and will swear by the honour of their mothers and sisters but will witch hunt, lynch and rape and kill men and women who do not fit their defined societal norms.
Whatever is causing this transformation of our gods, a benign person like me is not a supporter. I want back my benevolent, smiling, and blessing gods. I want gods who fight for the rights of all and not a certain group. I want gods who consider women their equal partners or who support this belief.
(The views expressed are the writer's own)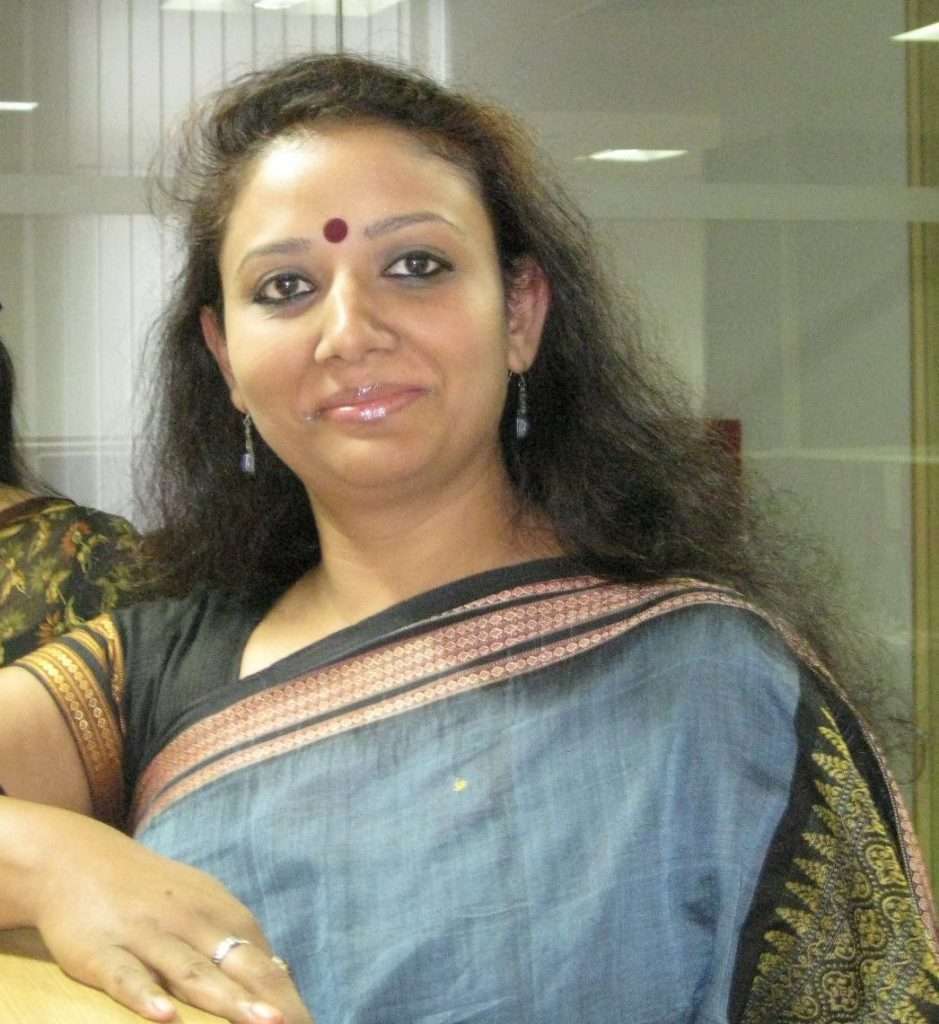 Smita Singh is a freelance writer who has over 17 years of experience in the field of print media, publishing, and education. Having worked with newspapers like The Times of India (as a freelancer), National Mail, Dainik Bhaskar, and DB Post, she has also worked with Rupa& Co, a book publishing house, and edited over 30 books in all genres.
She has worked with magazines like Discover India and websites called HolidayIQ and Hikezee (now Go Road Trip). She has also written for Swagat (former in-flight magazine of Air India), Gatirang (magazine of Maruti Udyog), India Perspectives (magazine for Ministry of External Affairs), and Haute Wheels (magazine of Honda).
After turning freelance writer she wrote on art and architecture for India Art n Design. She also worked for Princeton Review as a full-time Admissions Editor and then IDP Education Private Limited as an Application Support Consultant. Smita has her own website called bookaholicanonymous.com which supports her love for books and reading!
You can reach her at: [email protected]