Ajit Panda
Brick kiln owners of Andhra Pradesh offer better remuneration to labourers of Nuapada than tall claims of state government wages!
All was well in the morning of June 24. Sunaphula Rout of Larka village in Nuapada district boarded a jeep along with 14 other workers hailing from Larka, Sargiguda and Rokal villages to go to work in a brick kiln in Andhra Pradesh.

Sunaphula and his group members appeared cheerful. And Suna had received Rs 10,000 recently from a labour contractor to work in a brick kiln in the neighbouring state for three months. There was no remorse in their looks.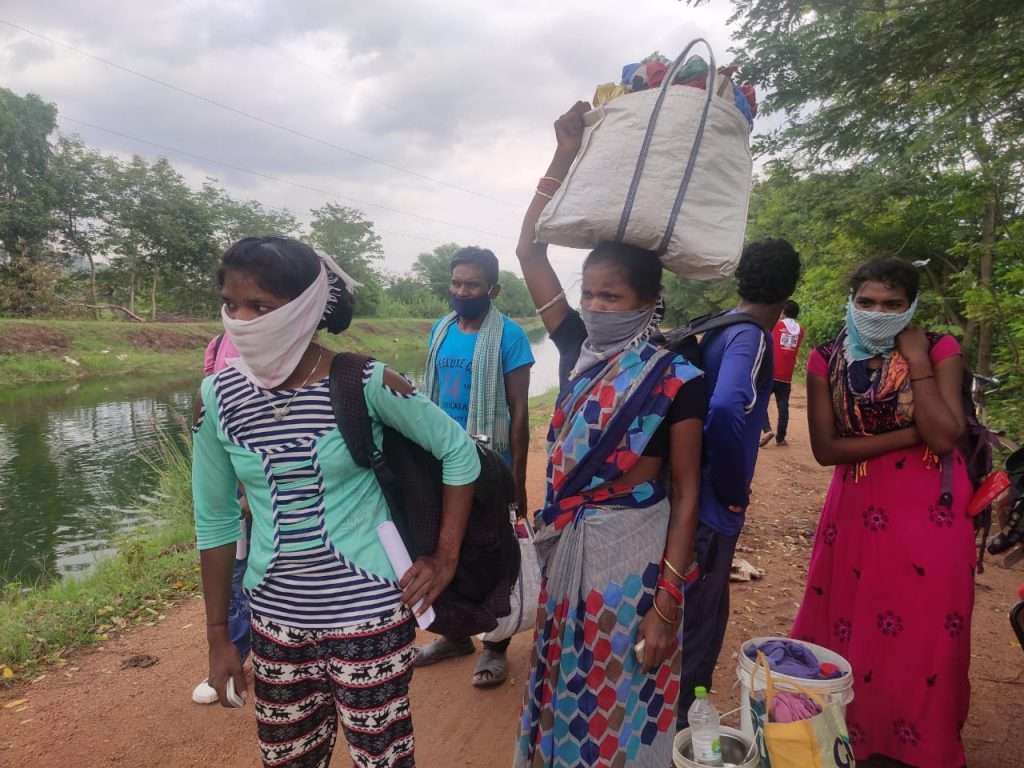 The contractor has been regularly hiring workers from the district before transporting them in jeeps to brick kilns of Andhra Pradesh and Telangana. Interestingly, these 14 labourers had returned to Nuapada district from Andhra Pradesh in May last after staying at a quarantine centre in Farsara gram panchayat for 14 days.  

Contractors are frantically on the lookout for such workers in Nuapada district who are willing to migrate to brick kilns of Andhra Pradesh and Telangana. This is totally unusual in the month of June, because this is the time when the workers are engaged in agricultural activities in Odisha after returning from brick kilns.

The labour contractors are offering up to Rs 20,000 as remuneration for three months of intensive labour per individual. The kiln owners in the southern states, according to sources, are desperate to sell their baked bricks to builders as all construction works had come to a standstill due to lockdown. They have thus asked their labour suppliers to send migrant workers to workplaces at the earliest despite Corona pandemic.

When sarpanch Raju Herna of Farsara panchayat rushed to the spot, the workers who had set on a journey in a jeep, offered resistance.
Raju intercepted the vehicle when the labour conractor threatened him with dire consequences. The sarpanch informed the police about the matter, but the police, as usual, reached the spot after the contractor and the hired workers had fled. On the contrary, the migrant labourers questioned the sarpanch's authority to detain them.

"We are poor people. We don't have much land to cultivate. There is no work or relief from government here. How can we live," asked Sunaphula. All other brick-kiln-bound labourers argued in a similar way.

Asked why were they not working under labour-intensive Mahatma Gandhi National Rural Employment Generation Scheme (MGNREGS), they said, no work is available to them in the district under the scheme.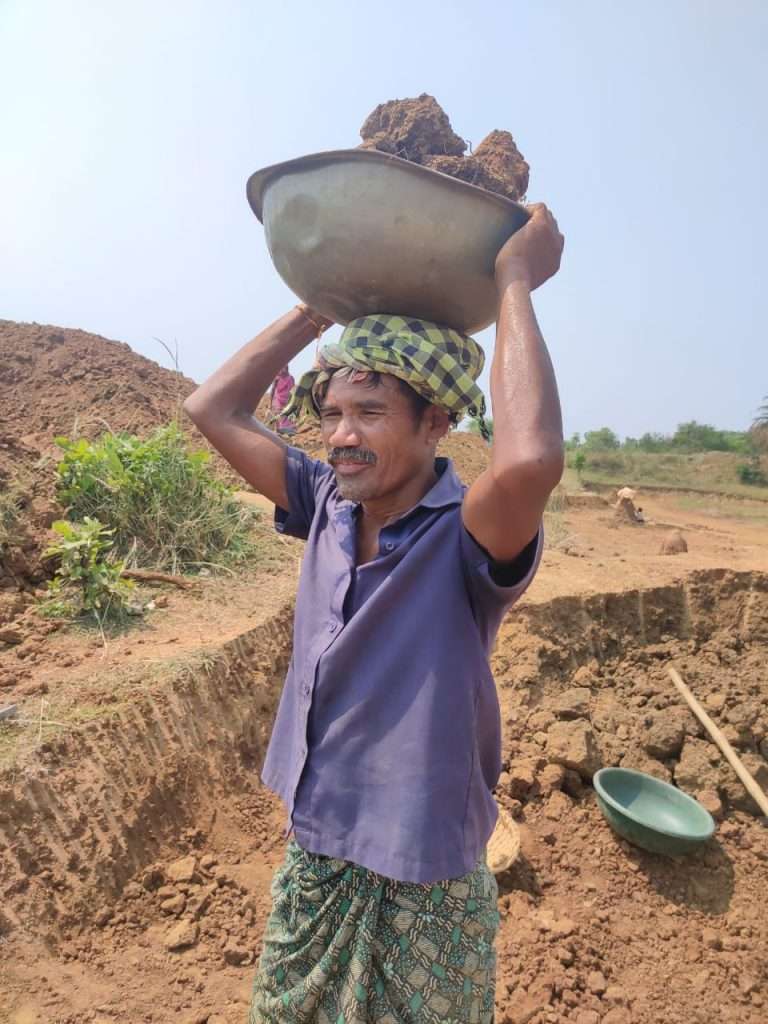 Currently, the prevailing wage under MGNREGS in Nuapada district is Rs 298 per day. The workers, however, are paid on the basis of earth they excavate. For each 100 cft of earth excavated, they are paid between Rs 450 and Rs 592 depending upon the condition of earth — whether it is soft or hard. One worker usually earns more than Rs 300 at this rate.

"The issue is not the wages, but it is about the uncertainty of regular employment," says Tapan Dash, a local journalist.

Subha Rout, one of the workers, put it thus: "We are not sure whether the government would provide us work continuously during the rainy season. But if we are offered Rs 20,000 for three months in a brick kiln, it is wiser to go there."
The district administration, on an average, engages about 50,000 workers in 3500 projecs under MGNREGS during the first week of June. The engagement of labourers is increased since April whereas it is reduced in monsoon. The number of projects as well as man-days has come down to 20,000 workers in 2200 projects. The fall in labour has led to engagement of people in agricultural activities. And most of the workers who have returned in June after lockdown do not have any work in MGNREGS projects.

What shall we do here without work? This pertinent question is being asked by every labourer keen to migrate. Those who have land are now engaged in their own agricultural activities. And a few others are getting engaged in the farms of other farmers. But, where do the landless workers go?
Families of landless workers constitute around 22 per cent of the total households in the district. Secondly, it has to be ascertained whether the brick kiln workers are really willing to be engaged in earth excavation works, which has become the chief focus of MGNREGS today.